Are These The Best 3 Marijuana Stocks To Buy Right Now?
marijuana stocks are still showing a drop in momentum. This pullback has both negative and positive aspects about it. The most obvious being when a company drops its a chance to find the best marijuana stocks to buy. Now for those who have good entry points but the sector keeps on falling creates a bit of frustration. Those who are invested in marijuana stocks are watching for any upswings that may take place.
A good amount of investors are holding their position and continuously buying the dips. The goal just like all stocks is to buy low and sell high. Plus with the push for federal reform, we may see some better upward trading this year. To that regard this time last year the cannabis sector was just seeing its initial drop that would be a long downtrend. Yet even with a decrease in the sector, there have been better days of trading now than back in 2021.
So with a lot of speculation of what may take place in the future people are trying to be prepared. 2022 is shaping up to be a big year for the cannabis industry. Outside of the market, there have been many new ventures to take place. Some of the ventures are M&A and others are opening new dispensaries across the country. As well as onboarding new board and staff members.
As well as creating and launching new cannabis products. Some of which have yet to actually take from all of the above. But when it does it could be a good momentum driver towards the back half of the year. Particularly if we still have issues advancing federal reform which many are waiting patiently to pass at some point.
Marijuana Stock Investors Are Waiting For Momentum
For now, it's a waiting game as people keep an eye out for any price swings they can take profits from. Still, it's always best to do your homework on marijuana stocks and the sector. This will give better know-how on how to have the best chances at seeing less risk and possibly more reward. The marijuana stocks below are some companies to look out for that could see increased momentum this month.
Top Marijuana Stocks To Watch Right Now In The Market
TerrAscend Corp. (OTC:TRSSF)
Acreage Holdings, Inc. (OTC:ACRHF)
Jushi Holdings Inc. (OTC:JUSHF)
TerrAscend Corp.
TerrAscend Corp. cultivates, processes, and sells medical and adult-use cannabis in Canada and the United States. It produces and distributes hemp-derived wellness products to retail locations. As well as manufacturing cannabis-infused artisan edibles. In recent news, the company announced the appointment of Kara DioGuardi to its Board of Directors. Also this past month the company also announced key leadership team additions.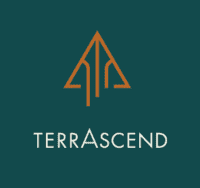 The company appointed Charishma Kothari as SVP Marketing, Charles Oster as SVP Sales, and Jared Anderson as SVP Finance and Strategy. These leaders have decades of experience across industries. Which includes Cannabis, Consumer Goods, Pharma, and Retail. All of which will help accelerate future growth in the Company's core markets.
Acreage Holdings, Inc.
Acreage Holdings, Inc. formerly High Street Capital Partners, is a principal investment firm specializing in the cannabis industry. In the past week, the company has released a few important updates. Back on March 4th Acreage announced it has appointed Steve Strom to its Board of Directors.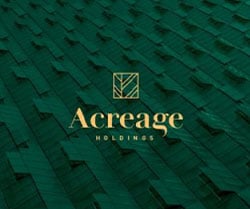 Mr. Strom is the ninth member of Acreage's Board of Directors and will serve as the Chair of the Audit Committee. Next, the company announced a partnership with botanica to produce Mr. Moxey's THC Mints. . Moxey's products will be launched in Ohio, New Jersey, and Pennsylvania. As well as Illinois, New York, and Maine, which will double Mr. Moxey's consumer reach.
[Read More] Chuck Schumer Plans To Introduce His Federal Reform Bill This April
Jushi Holdings Inc.
Jushi Holdings Inc. is a vertically integrated cannabis company, that engages in the cultivation, processing, retail, and distribution of medical and adult-use products. In Mid February Jushi announced a series of cannabis brands and product launches in Massachusetts. Also, the company has released info on when it will be releasing its Q4 full year 2021 financial results. Which is set for release on March 24th. Management will host a conference call and audio webcast that morning at 9:00 a.m. ET to discuss the Company's financial results.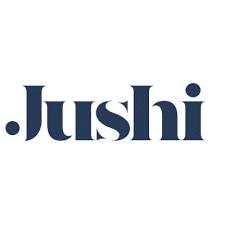 Now in the last week or so of trading the company has been on the downside of the market. From the 16th of February up until the 7th of March JUSHF stock showed no signs of any recovery. However, after this time the company was able to see a slow rise in momentum.
[Read More]
These Top Marijuana Stocks Deserve More Attention From Investors
As of the close on March 8th JUHSF stock has started to recover at a snail's pace. Still in a volatile sector change can come at any moment. Hopefully with things starting to recover again its possible to see JUSHF stock sustain this current momentum
---
MAPH Enterprises, LLC | (305) 414-0128 | 1501 Venera Ave, Coral Gables, FL 33146 | new@marijuanastocks.com