Top Marijuana Stocks For Short Term Gains
Are you looking for marijuana stocks to buy for short-term gains in the market? In 2021 the best marijuana penny stocks to invest in have seen substantial upward momentum so far this year. As things continue to progress for the cannabis industry in the U.S. many cannabis companies are in a position to see revenue growth.
Currently, more American marijuana companies report strong growth in their full-year earnings for 2020. Although marijuana penny stocks are also one of the more volatile sectors in 2021, they have done well by investors early in the year. After peaking in February, the cannabis sector has pulled back significantly in the market.  In general, this has left many cannabis stocks trading at a price point that could produce gains in the future.
Once you as an investor are aware of the inherent risk of investing in marijuana stocks you can begin to research and do your due diligence on a cannabis company. This intel's looking at a company's financials and watching its performance in the market. Finding companies with strong financial standing will make you feel more comfortable with your investments.
Marijuana Penny Stocks In 2021
At the present time, many investors prefer trading cannabis penny stocks on a short-term basis. Essentially this is because of the swings in market price pot stocks are susceptible to. Potentially the cannabis industry could have many groundbreaking events happen in 2021.
For one U.S. federal reform could change the landscape of the cannabis market significantly. But in the meantime, the cannabis industry is growing across the U.S. rapidly. In fact, more states are now establishing cannabis for medicinal and recreational use.
For investors looking for cannabis stocks to buy at lower market value, marijuana penny stocks could present an opportunity for gains. Closing the third week in March marijuana stocks under $2 could be a place to find value in the market. For this reason, let's take a look at 2 marijuana stocks to add to your watchlist before next week.
Read More
Marijuana Stocks To Watch:
KushCo Holdings, Inc. (OTC: KSHB)
Cansortium Inc. (OTC: CNTMF)
KushCo Holdings, Inc.
KushCo Holdings, Inc. is a leading provider of ancillary products and services to the cannabis and CBD industries. Currently, the company has sold more than a billion units around the world. In January KushCo reported Q1 fiscal 2021 record December sales of $14.7 million. This is a result of strong MSO and LP purchasing activity. Additionally, KushCo also achieved revenue of $26.8 million for the quarter and had the second quarter of positive adjusted EBITDA. For next year the company increased its fiscal 2021 guidance to $130-$160 million.
KushCo also recently achieved new long-term contracts with some of the top 5 multi-state operators. In February KushCo priced a $40 million registered direct offering to raise capital intended to pay down debt. Although KushCo experienced some issues during the pandemic the cannabis company has been performing better.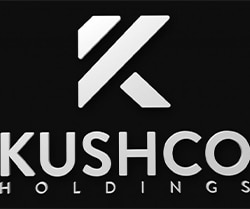 KSHB stock is up 70% year to date with a high of $2.10 in February. Currently closing the week on March 19th at $1.375 the stock has seen some lower market value in March. According to analysts at CNN Business KSHB stock has a 12-month average price target of $2.13. In essence, this would be a 56.25% gain from current levels. With this in mind, KSHB stock is a top marijuana penny stock to watch for next week in March.
[Read More] Are Marijuana ETFs The Best Long-Term Investment Into Cannabis? 3 Of The Top Funds
Cansortium Inc.
Cansortium Inc. is a vertically integrated provider of premium quality medical cannabis under the Fluent brand. In February the company announced it has exceeded its year-end 2020 Florida revenue guidance. In detail, Cansortium is reporting Q4 consolidated revenue of $13.4 million. And for full-year 2020 the company delivered revenue of about $46.9 million. Besides Florida Cansortium has completed its 2020 harvest in Michigan which produced an excess of 400 pounds of cannabis. Also, the company sold over 15% of the resulting biomass from the harvest in the fourth quarter.
At the present time, this Cansortium has 24 Florida dispensaries. In fact, this marks the sixth new dispensary the company opened in 2020. With a large footprint in the Florida cannabis market, the company could see substantial revenue growth. As the company begins to expand to other states this could be a rapid growth period for Cansortium.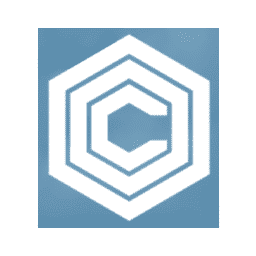 CNTMF stock is up 2.60% year to date with a high of $0.99 in February. Closing the week at $0.8070 on March 19th the stock has been consolidating at current levels. According to analysts at Tip Ranks CNTMF stock has a 12-month average price target of $1.20. In essence, this would be a 48.70% gain from current levels. For this reason, CNTMF stock is a marijuana stock to watch before next week in March.
[Read More] Marijuana Stocks To Watch To Close This Week In March
---
MAPH Enterprises, LLC | (305) 414-0128 | 1501 Venera Ave, Coral Gables, FL 33146 | new@marijuanastocks.com