Best Cannabis Stocks In The Canadian Market
The Canadian cannabis market and marijuana stocks have been losing ground since March 1st. As a result, new investors now have more opportunities to enter the cannabis market. These companies have expanded into the US and other markets as one of the first countries to have a legal cannabis industry. Remarkably, after numerous delays in federal legalization, the marijuana industry is still quite strong in the United States, despite the fact that marijuana stocks haven't generated substantial returns for investors.
The development of new products is driving the cannabis industry's expansion. Yet, things are difficult financially because of problems with the supply chain, industry consolidation, tough regulations, and inflationary pressures. A shortage of skilled workers and insurer interest in covering the market will challenge the industry's durability. Cannabis companies' profits were heavily impacted by rising expenses and supply chain problems in 2022, threatening profitability in 2023.
Making short-term investments in cannabis penny stocks is one strategy to profit from the market's downward trend. Any shares of stock sold for less than $5 are referred to as penny stocks. With the well-known significant daily and monthly price volatility of these cannabis penny stocks, opportunities may exist. Some of these equities have recently posted double-digit percentage returns, which has benefited cannabis investors who are willing to participate in these high-risk/high-reward transactions. Let's examine the two best Canadian cannabis penny stocks to watch right now.
[Read More] 2 Marijuana Stocks For Cannabis Investing In April
Top Canadian Marijuana Stocks To Watch Before April
SNDL Inc. (NASDAQ: SNDL)
Village Farms International, Inc. (NASDAQ: VFF)
Sundial Growers Inc.
In Canada, SNDL Inc. manufactures, sells, and distributes products linked to cannabis. The corporation's two main business sectors are retail operations and cannabis-related activities. Via corporate-owned and franchised retail cannabis businesses, it operates in the manufacturing, distribution, and sale of cannabis for adult markets and the private selling of cannabis for recreational purposes. Also, the company manufactures and markets inhalable goods like flower, pre-rolls, and vapes. Under the brand names Top Leaf, Sundial Cannabis, Palmetto, and Grasslands, it sells its goods.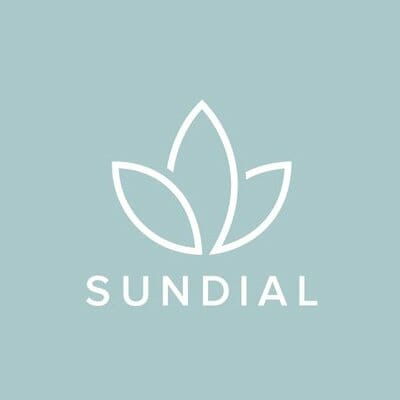 The company's net revenue increased by 3% sequentially and by 1,501% annually to a record $230.5 million in the third quarter of 2022, up from $14.4 million in the third quarter of 2021 and $223.7 million in the second quarter of 2022. SNDL reported a net loss of $98.8 million for the third quarter of 2022 due to non-cash impairment losses of $86.5 million and adjustments to estimates of the fair value of derivative warrants of $8.5 million. The adjusted EBITDA for the third quarter of 2022 increased by 1689% and 74% to $18.3 million from the second and third quarters of 2022 and 2021, respectively.
The company expanded its Wine and Beyond brand in March by acquiring two liquor retail licenses for Regina and Saskatoon through the Saskatchewan Liquor and Gaming Authority ("SLGA") auction. With the help of these licenses, the Company will accelerate the transformation of Saskatchewan's liquor retail sector from public to private control and enter it with its premium liquor brand, Wine and Beyond.
SNDL Stock Performance
SNDL stock closed at $1.50 on March 22nd, down 24.66% in the past month of trading. The stock has a 52-week price range of $1.45-$8.91 and is down 28.23% year to date. According to analysts at CNN Business, SNDL stock has a 12-month consensus price target of $3.38 per share. In this case, this would represent an increase of 123.56% from its last trading price of $1.50.
[Read More] Best Marijuana Stocks To Watch Before April? 3 Penny Stocks For Your List
Village Farms International, Inc.
Village Farms International, Inc. and its subsidiaries develop, sell, and distribute greenhouse-grown cucumbers, bell peppers, and tomatoes in North America. Also, the company operates in the US and Canada in relation to CBD and cannabis. Pure Sunfarms, a wholly owned subsidiary of Village Farms, is one of the largest cannabis companies in North America. Pure Sunfarms has been given a delta two greenhouse with a cannabis production license, doubling its output capacity. Last year, Village Farms unveiled a brand-new website and logo at www.villagefarms.com.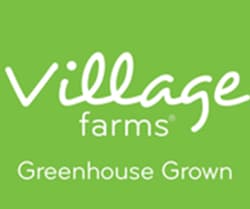 As Village Farms released its fourth quarter 2022 results in March, its net sales for the entire cannabis business fell (2.0%) from the previous year to $33.2 million, accounting for 47.9% of Village Farms' overall revenues. Adjusted EBITDA for the entire cannabis segment was $5.0 million as opposed to $6.2 million. Additionally, the fourth quarter and the entire 2022 year saw a 25% year-over-year rise in Canadian cannabis retail brand sales. Also, compared to net sales of $7.5 million with a gross margin of 70.1% and adjusted EBITDA of $1.8 million, U.S. cannabis net sales were $5.3 million with a gross margin of 67.2%.
VFF Stock Performance
VFF stock closed at $0.865 on March 22nd, down 16.02% in the last month of trading. Currently, the stock has a 52-week price range of $0.8210-$6.55 and is down 35.45% year to date. According to analysts at CNN Business, VFF stock has a 12-month median price target of $2.50 per share. In this case, this would represent an upside of 188.02%.
[Read More] Are US Marijuana Stocks The Best Investment? 2 Top MSOs For April
Best Canadian Pot Stocks Under $2
The value of these marijuana stocks in 2023 may rise due to several events anticipated to occur in 2023. Finding the top cannabis companies on the market could be made more efficient by looking at their financials and press releases. Several seasoned traders are actively placing short-term trades in the top cannabis companies in an effort to profit from the recent market volatility. Using technical indicators and chart patterns, decide on the optimal entry and exit criteria before starting a trade. Your ability to close profitable trades will increase if you constantly look for favorable setups. These might be some of the top Canadian marijuana stocks to follow in the cannabis sector, given the volatility of the main cannabis companies this month.
---
MAPH Enterprises, LLC | (305) 414-0128 | 1501 Venera Ave, Coral Gables, FL 33146 | new@marijuanastocks.com