Top Cannabis Stocks And 2023 Investing
Do you intend to invest in 2023's top US marijuana stocks? As federal cannabis legalization fails on Capitol Hill, top cannabis companies may experience rising volatility. The market has been trending upward since the start of the year. Following a severe loss in 2022, many cannabis stocks are beginning to show some upside as the market increases in January and February 2023. Grand View Research estimates that the US cannabis market will be valued at $10.8 billion in 2021 and will grow at a CAGR of 14.9% from 2022 to 2030.
Despite various obstacles, the US cannabis industry has experienced significant development in recent years. Some projections indicate that the sector may reach billion-dollar levels in the future. As a result, many businesses are investing in the industry to profit from this expansion, and some may end up dominating the market in the coming years.
The cannabis market is expected to grow over the next five years. Another area that will expand significantly is the American cannabis industry. Investors can profit from the market's current downturn by taking advantage of the sector's broad recovery. By capitalizing on the sector's decline, investors may be able to benefit from the current market trend.  These two US marijuana stocks could be on your watchlist in 2023.
[Read More] 3 Marijuana Stocks To Buy In Todays Stock Market 2023?
Top US Marijuana Stocks For April  2023
Trulieve Cannabis Corp. (OTC: TCNNF)
Cresco Labs Inc. (OTC: CRLBF)
Trulieve Cannabis Corp.
Trulieve Cannabis Corp. has the largest market share in Florida. The business rules the American cannabis market with 184 retail locations. The company has 4 million square feet of processing and expansion space. Trulieve's position in the Southeast cannabis industry has improved due to the recently received Georgia manufacturing license. The company opened its first dispensary in Massachusetts, laying the framework for future expansion.  Trulieve bought a 64,00 square foot growing facility close to Phoenix in February to expand its capacity for production in the southwest. The company increased its geographic reach into West Virginia by concluding the acquisition of Greenhouse Wellness West Virginia Dispensaries LLC in April.

Trulieve reported reports fourth quarter and record full-year 2022 results exceeding $1.2 billion in revenue. Specifically, the company produced record revenue of $1.24 billion in 2022, up 32% year over year, and quarterly revenue of $302 million, with 2% retail revenue growth sequentially. Currently, the company has the industry-leading U.S. retail network of 181 dispensaries, up 14% from 2021, supported by over 4 million square feet of cultivation and processing capacity as of December 31, 2022.
Words From The CEO
"Trulieve has grown to surpass $1.2 billion in revenue in less than seven years, a notable milestone and a testament to the agility of our team. Our success is the culmination of thoughtful intention, superb execution, and best in class capabilities for rapid growth. With increasing mainstream support and meaningful regulatory reform on the horizon, tremendous growth opportunities lie ahead for U.S. legal cannabis. In 2023, we are laser focused on cash generation while investing to build a sustainable company designed to thrive in an integrated commerce environment."

Kim Rivers, Trulieve CEO
TCNNF Stock Performance
TCNNF stock closed on March 20th  at $5.98, down 14.01% in the last month of trading. Currently, the stock has a 52-week price range of $5.92-$22.21 and is down 21.05% year to date. According to analysts at CNN Business, TCNNF stock has a 12-month average price target of $15.95 per share. In this case, this represents an upside of 166.94% from its last trading price of $5.98.
[Read More] 2 Marijuana Stocks To Look Up End Of The Day
Cresco Labs Inc.
Cresco Labs is a cannabis company with a vertically integrated corporate structure established in the United States. The business is currently leading the nation in producing branded cannabis products. According to a BDSA study, customers in Illinois and Pennsylvania favor the marijuana brand Cresco the most. Cresco operates in 11 states and has 53 retail locations, 20 manufacturing sites, and 47 retail licenses. Sunnyside inaugurated its fourth dispensary in Pennsylvania as a part of its growth plan. According to the firm, the Good News product line will be expanded to include fresh consumables and vape items. The Californian company will transition to owned brand distribution to boost profitability by eliminating third-party distribution.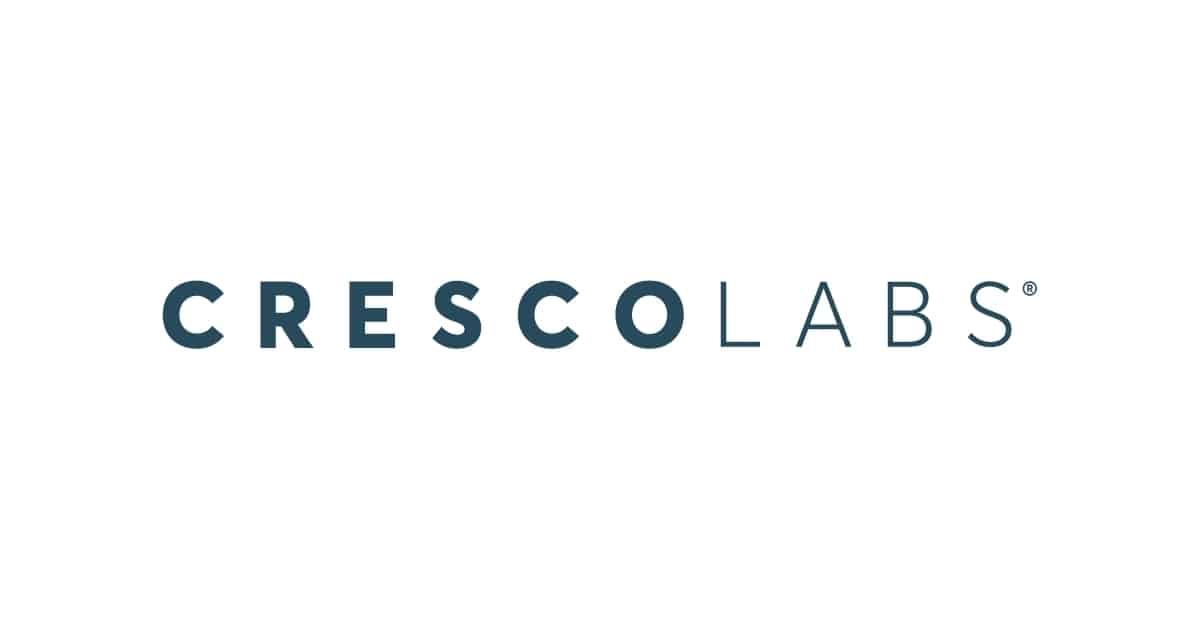 Cresco reported fourth quarter & full year 2022 results on March 16th. The company produced Fiscal Year 2022 record revenue of $843 million, an increase of 3% year-over-year; excluding California distribution operations exited in 2021, adjusted revenues grew 6% year-over-year. In addition, Cresco saw a record branded unit volume of 61 million, up 37% year-over-year. The company sustained a net loss of $215 million for the full year, including $141 million of one-time impairment charges.
Words From The CEO
"I want to congratulate the Cresco Labs team on how well they tackled the challenges of 2022. Despite the headwinds, the Cresco team generated a record $843 million of sales, a record 61 million branded units sold (+37% year-over-year), and a record 4.6 million retail transactions (+15% year-over-year). Our relentless focus on providing the highest perceived value to the consumer led Cresco Labs to have the number one most sold branded product portfolio in the U.S. for the second straight year. Cannabis made progress on its path to becoming one of the largest consumer product categories in the country. The limited legal cannabis industry reached over $25 billion2 in revenue and produced almost $4 billion in state tax revenue. The current estimated regulated-plus-illicit cannabis market in the U.S. is nearly the size of the U.S. beer industry. From our front-line position, we were disappointed that federal reform did not pass late last year, but last year's efforts have led to strong momentum for change with the new Congress. None of the challenges of 2022 change the long-term thesis and opportunity that is cannabis."

Charles Bachtell, CEO and Co-founder of Cresco Labs.
CRLBF Stock Performance
CRLBF shares finished on March 20th at $1.64, down 10.14% in the last month. The stock is presently trading in a 52-week price range of $1.58-$6.75, showing an 8.99 percent decrease year to date. According to analysts at CNN Business, CRLBF stock has a 12-month median price target of $3.45 per share. In this case, this represents an upside of 110.48% from its last trading price of $1.64.
[Read More] Top Marijuana Penny Stocks In March? 2 For Traders Now
Top Us Pot Stocks To Watch In March
Finding the top cannabis companies on the market could be made more efficient by looking at their financials and press releases. To profit from the present market instability, many seasoned investors are actively trading short-term holdings in the top cannabis companies. Use technical indicators and chart patterns to identify the best entry points and take-profit areas prior to establishing a position. You can increase your ability to carry out profitable transactions by diligently looking for favorable setups. The most well-known marijuana stocks in the US are highly volatile, so they could be some of the best cannabis stocks to watch in 2023.
---
MAPH Enterprises, LLC | (305) 414-0128 | 1501 Venera Ave, Coral Gables, FL 33146 | new@marijuanastocks.com