Best Cannabis Stocks For Active Traders
Are you planning to buy marijuana stocks in 2023? One method cannabis investors are utilizing during the current slowdown in the cannabis sector is by trading cannabis penny stocks. To be clear, any stock that trades for less than $5 is called a penny stock. Despite the well-known high level of market volatility in the marijuana industry, short-term investors may still expect to make significant gains.
The marijuana industry has expanded quickly in recent years and is anticipated to do so in the future. Many people believe that marijuana has numerous medical and recreational uses and has the potential to develop into a very lucrative industry. Congress is currently delaying the federal cannabis reform and SAFE Banking laws, which are affecting the cannabis industry.
But with the marijuana market expected to grow at a compound annual growth rate of at least 25% until 2030, many investors are looking for investment opportunities. As more states and entire countries decriminalize or legalize cannabis, commercial opportunities for both new and established companies are growing. Given President Biden's announcement in October 2022 of marijuana changes that potentially signify steps toward the federal decriminalization of cannabis, this is very relevant.
One industry that will experience significant growth is the American cannabis market. Investors can profit from the market's current momentum by taking advantage of the sector's recovery. The top marijuana stocks under $2 to watch in March are listed below.
[Read More] Cannabis Investing 2023 2 Marijuana Stocks To Watch
Top US Marijuana Penny Stocks For Mid-March 2023
TerrAscend Corp. (OTC: TRSSF)
Ascend Wellness Holdings, Inc. (OTC: AAWH)
TerrAscend Corp.
TerrAscend cultivates and sells marijuana for medical and recreational use in the US and Canada. The company is a prominent cannabis grower in the US, operating in Pennsylvania, New Jersey, and California. The company's primary goals are the production and selling of artisan cannabis products as well as hemp and cannabis-infused products. TerrAscend has created various products in Maryland under the Kind Tree brand. Vapes and half-gram pre-rolls will soon be added to the Kind Tree brand's product line, currently produced in Maryland utilizing 15 distinct flower varietals.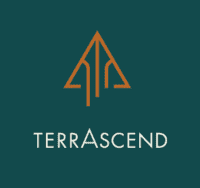 In November, TerrAscend announced an increase in net revenue for the third quarter to $67 million. This reflects an increase of 36.4% over the same time last year and 3.4% over that. Moreover, the gross profit margin decreased from 35.5% in Q2 2022 and 43.7% in Q3 2021 to 36.3% this quarter. Adjusted EBITDA1 increased by 96% sequentially and 22.8% annually to $11.3 million. In comparison to a net income of $14.2 million during the second quarter of 2022, the corporation reported a GAAP Net Loss of $311 million. The business established a relationship in Q3 to develop the Cookies brand exclusively in Pennsylvania. Each of the three Apothecarium locations in New Jersey now features a "Cookies Corner" set up by TerrAscend. After the close, the company will release its fourth quarter and full-year 2022 results on March 16th.
TRSSF Stock Performance
TRSSF stock closed at $1.56 on March 14th, down 8.38% in the past month of trading. Currently, the stock has a 52-week price range of $1.00-$6.06 and is up 38.05% year to date. According to analysts at CNN Business, TRSSF stock has a 12-month average price target of $2.21 per share. In this case, this would represent an upside of 41.41% from its last trading price of $1.56.
[Read More] Best Marijuana Stocks To Buy? 3 Penny Stocks To Watch Next Week
Ascend Wellness Holdings, Inc.
Massachusetts, New Jersey, Ohio, Illinois, Michigan, and Michigan have AWH facilities. The primary business activities of AWH include owning and running facilities that create strains that earn awards as well as having a carefully considered product line. The company commonly produces and markets its products under the name Ozone. Various cannabis-related goods, including candies, concentrates, pre-rolls, flowers, and vape pens, are available at the store.  The purchase price of MedMen NY Inc. will be increased, as has been agreed upon by Ascend Wellness and MedMen Enterprises Inc.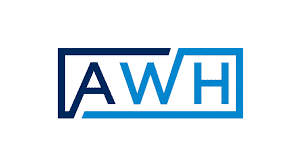 Ascend released its Q4 and full-year 2022 results, with fourth-quarter net revenue increasing 0.8% quarter-over-quarter to $112.1 million. For the fourth quarter of 2022, total retail revenue climbed by 1.8% quarter over quarter to $84.3 million. Significantly, retail sales rose 30% from Q4 2021 to Q4 2022. The quarter's gross wholesale revenue was $50.2 million, a 2.4% quarter-over-quarter decline. After intercompany sales, net wholesale revenue was $27.8 million, a 2.3% quarterly decline. The company experienced a net loss for Q4 2022 of $15.1 million compared to $16.9 million in the prior quarter, representing a $1.8 million sequential improvement.
Retail sales, primarily in New Jersey, and third-party wholesale sales in New Jersey and Massachusetts were the main drivers of the full-year 2022 net revenue, excluding the intercompany sale of wholesale products, rising 22.1% year-over-year to $405.9 million. In comparison to the prior year's gross profit of $136.0 million, or 40.9% of revenue, the full-year 2022 gross profit was $134.6 million, or 33.1% of revenue. Compared to $153.4 million, or 46.2% of revenue, in 2021, the full-year 2022 Adjusted Gross Profit was $185.1 million, or 45.6% of revenue. Compared to a net loss of $122.7 million in 2021, the net loss for 2022 was $80.9 million.
AAWH Stock Performance
AAWH stock closed on March 15th at $1.15, down 12.21% in the past month of trading.  Currently, the stock has a price range of $0.98-$4.23 a flat year to date. According to analysts at Tip Ranks, AAWH stock has a 12-month median price forecast of $3.85 per share. In this case, it would represent an increase of 234.78% from its last trading price of $1.15.
[Read More] Marijuana Stocks For Your March 2023 Watchlist
Best US Pot Stocks Under $2 And Short Term Trading
In general, finding the top cannabis companies on the market could be made more accessible by looking at their financials and press releases. Several experienced investors regularly trade short-term positions in the top cannabis stocks to profit from the present market turbulence. Use technical indicators and chart patterns to identify the best entry points and take-profit areas before opening a position. You can increase your ability to close successful agreements by actively looking for favorable circumstances. These can be some of the best penny stocks to follow in 2023 due to the notable volatility of the most well-known US marijuana stocks.
---
MAPH Enterprises, LLC | (305) 414-0128 | 1501 Venera Ave, Coral Gables, FL 33146 | new@marijuanastocks.com