Cannabis Stocks On Watch For March
Are you seeking new marijuana stock investing opportunities? Over the past two years, several well-known cannabis companies have seen their stocks decline, and by the end of 2022, they will have reached new lows. This is partly due to the Senate's repeated inability to implement federal cannabis reform. Despite the disappointment of long-term cannabis investors who had hoped for swift cannabis regulation, this creates considerable potential for new investors.
One way cannabis investors can benefit from the current slowdown in the cannabis sector is by trading cannabis penny stocks. Every stock that trades for less than $5 is referred to as a penny stock for the convenience of those who are unsure. For short-term investors, these marijuana companies could produce large returns despite their reputation for high market volatility.
In addition to their long-term investments in the cannabis industry, some long-term investors also use short-term trading strategies. They, therefore, stand to benefit from everyday variations in stock price. Investors may benefit from the present market trend by capitalizing on the sector's decline. Below is a list of the three marijuana stocks under $1 to watch this week in March 2023.
[Read More] 3 Marijuana Stocks To Day Trade On Good Momentum
Top Marijuana Stocks For Your Penny Stocks Watchlist
Columbia Care Inc. (OTC: CCHWF)
Cansortium Inc. (OTC: CNTMF)
TPCO Holding Corp. (OTC: GRAMF)
Columbia Care Inc.
Columbia Care Inc.'s territory should significantly grow in the New York region. The business, which is among the largest producers of cannabis on the East Coast, just acquired a 34-acre Long Island facility. There are currently 131 locations for Columbia Care spread throughout 18 US cities, including 95 dispensaries and 33 growing and processing facilities. The business opened a marijuana dispensary at its initial location in Missouri in October 2021. The third gLeaf dispensary in Virginia has informed the corporation of its location. The largest MSO in the US, Cresco Laboratories Inc. (OTC: CRLBF), acquired Columbia Care on March 23 for a $2 billion total enterprise value.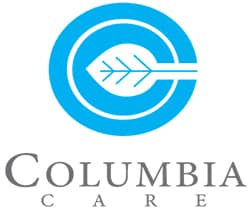 According to corporate predictions, revenue in the third quarter of 2022 will increase by 2.4% year on year to $133 million. Gross profit for the company rose 2.5% QoQ to $52 million. When compared to Q2 2022, retail revenue only increased by 0.4%, but wholesale revenue increased by 14% sequentially, greatly increasing EBITDA. Adult usage hours would be fully established in New Jersey's retail businesses by June 2022. Market sales growth over the previous three months increased by more than 75%, and wholesale growth surpassed quarterly growth by more than five. There were no brand-new retail outlets opened in Q3.
When the quarter concluded, the business opened Carytown, its fifth retail location in Virginia, bringing the total number of dispensaries to 85. On February 6, Columbia Care celebrated the start of marijuana sales for adult use in Missouri. Also, In February, the company unveiled a brand-new assortment of specially made cannabis tablets called PRESS 2.0.
CCHWF Stock Performance
CCHWF stock closed on March 9th  at $0.6075, down 10% in the last month of trading. Currently, the stock has a 52-week range of $0.5360-$3.35, down 19% year to date. According to analysts at Tip Ranks, CCHWF stock has a 12-month average price target of $1.15 per share. In this case, this is an upside of 89.30% from its last trading price of $0.6075.
[Read More] Best Marijuana Penny Stocks To Watch Now
Cansortium Inc.
Florida-based cannabis producer Cansortium Inc. is dedicated to making high-quality marijuana. The company currently has locations in Texas, Michigan, and Pennsylvania. With a $90 million loan and equity arrangement from the previous year, Cansortium is extending its reach into Florida and Pennsylvania. The business claims that a dispensary operates in Fruitland Park, Florida. Cansortium is one of Florida's largest dispensary networks, with 27 sites. Under the Fluent brand, Fluent provides a variety of high-end consumables, full-spectrum extracts, cartridges, and lotions.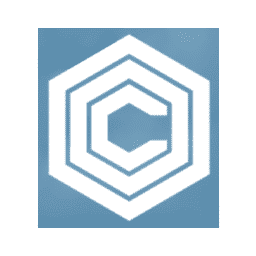 For the third quarter of 2022, Cansortium reported a 42% year-over-year increase in revenue to $22.1 million. Also, with $5.4 million in cash from operations, Q3 Adjusted EBITDA hit a new high of $11.7 million, up 15% QoQ and more than 2x YoY. Florida saw a 39% rise in revenue, from $13.1 million to $18.2 million. The business intends to open one more facility in Florida by the end of 2022, then three more at the start of 2023.
Cansortium said on January 6 that the Company has issued certain of its directors a total of 1,354,167 common shares in exchange for canceling overdue director fees of US$162,500. Following CSE regulations, $0.12, the closing market price of the Company's common shares listed on the CSE on December 30, 2022, is the price at which the Debt Shares are being issued.
CNTMF Stock Performance
On March 9th, CNTMF stock finished at $0.10, down 16.67% in the past month of trading. The stock is now trading in a 52-week price range of $0.082-$0.4750 and is down 10.55 percent year to date.
[Read More] 2 Marijuana Stocks For Your March Watchlist
TPCO Holding Corp.
TPCO Holding Corp. is one of the most significant cannabis companies in California. Shawn Jay-Z Carter, an artist and businessman, Left Coast Ventures, a hemp farmer, and Caliva, a direct-to-consumer marketplace, comprise the TPCO brand. The business generally cultivates, moves, distributes, and extracts marijuana all over California. Under 17 owned and licensed brands, the company distributes cannabis products valued at 250 stock-holding units. Eleven retail outlets and delivery locations were launched when Coastal Holdings Company, LLC was incorporated in October.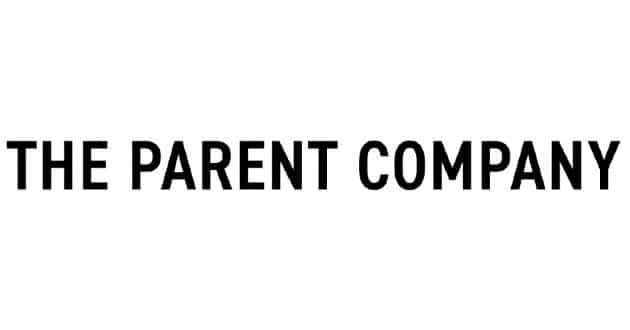 In the third quarter of 2022, the company reported net revenues from ongoing operations of $19.6 million. The third quarter of 2022 saw ongoing operations generate a gross profit of $6.6 million, or 34% of net sales. A non-cash tax recovery of $24.5 million, losses from discontinued operations of $13.4 million, and non-cash impairments of goodwill and intangible assets of $127.8 million all helped to offset the Parent Company's reported adjusted Q3 2022 net loss of $31.3 million. The business reported an Adjusted EBITDA loss from continuing operations of $15.9 million for the third quarter of 2022. The effects of adjustments to the fair value of financial instruments, impairment charges, and other non-cash items reduce adjusted EBITDA.
In January, TPCO disclosed a revised structure and estimated future payment savings of $33.5 million. For eight years, the business agreed to distribute Monogram solely in California. The company has prepared to return 7.1 million previously issued ordinary shares to the general public to protect shareholder value. The Parent Company and Gold Flora will merge on February 22 to form the largest cannabis market in the world's premier vertically integrated operator.
GRAMF Stock Performance
GRAMF stock closed at $0.2675 on March 9th, up 2.88% in the last month of trading. Currently, the stock has a 52-week price range of $0.13-$1.479 and is up 83.22% year to date.
Penny Pot Stocks And Trading Volatile Markets
Examining their financials and press releases may make it easier to identify the best cannabis companies. In order to take advantage of the current market volatility, many seasoned investors are actively trading short-term holdings in the leading cannabis companies. Prior to opening a position, use chart patterns and technical indicators to determine the best entry points and take-profit zones. By aggressively looking for promising possibilities, you can improve your chances of closing deals. Given the extreme volatility of the most well-known US marijuana stocks, these could be some of the top cannabis penny stocks to watch in 2023.
---
MAPH Enterprises, LLC | (305) 414-0128 | 1501 Venera Ave, Coral Gables, FL 33146 | new@marijuanastocks.com