Could The Cannabis Sector Rally In 2023?
Do you plan to buy marijuana stocks in 2023? In general, as more states allow cannabis use for both medical and recreational purposes, it is anticipated that the US cannabis industry will expand over the next years. As of February 2023, 19 states and 38 states, respectively, had legalized the use of cannabis for recreational purposes. As more states take legalization policies into consideration, this trend is anticipated to continue.
Trading cannabis penny stocks is one way some cannabis investors are profiting from the current market turbulence. For the sake of clarity, any stock that is traded for less than $5 is referred to as a penny stock. Despite the well-known high level of market volatility in the marijuana sector, short-term investors may still anticipate seeing significant gains.
Federal legalization is one potential element that could impact the market in the upcoming five years. Despite the fact that cannabis is still prohibited by federal law, both the public and policymakers are beginning to embrace its legalization. Cannabis could see a big impact on the sector if it is legalized at the federal level, thereby creating new markets and investment opportunities.
The cannabis sector will face difficulties in 2023 as a result of a considerable price decline in 2022. Notwithstanding the uncertainty surrounding federal legalization, the amount of supply brought about by state approvals has been remarkable. Despite historically high levels, certain regions have recently experienced a decrease in consumption as a result of economic worries. By taking advantage of the sector's recovery, investors can profit from the market's current momentum. Let's look at 2 top marijuana stocks under $1 to watch in March.
[Read More] 3 Marijuana Stocks For Cannabis Investing 2023
Best Marijuana Stocks Under $1
Acreage Holdings, Inc. (OTC: ACRHF)
StateHouse Holdings Inc. (OTC: STHZF)
Acreage Holdings, Inc.
Acreage Holdings, Inc. is a cannabis grower and retailer with locations across the US. Once federal reform is complete, Acreage's partnership with Canopy Growth Corporation (NASDAQ: CGC) could result in an acquisition. Due to their vast geographic areas, it is possible that the economies of New York and New Jersey would expand significantly during the coming years. In New Jersey, the state with the most merchants with licenses, Acreage intends to complete the construction of its growth center.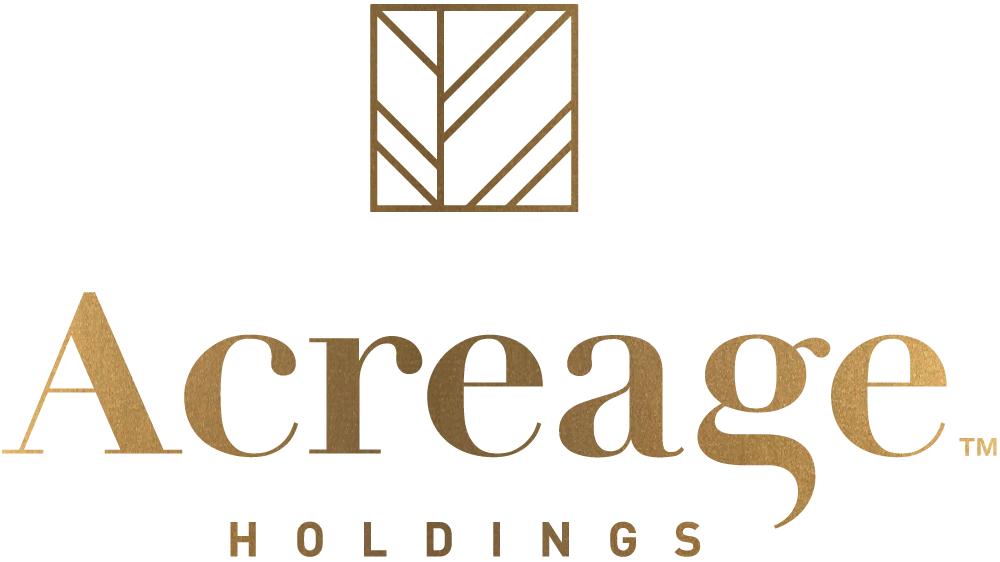 Acreage sales climbed by 28% to $61.4 million in the third quarter of 2022 compared to the same time in 2021. In comparison to the second quarter of 2022, the company's gross margin this quarter was 35%. Compared to Q3 2021's $6.5 million, the third quarter of 2022 witnessed an adjusted EBITDA* of $8.8 million. With the introduction of the Company's whole flower sales under the state's stringent microbiological testing rules, Acreage became one of just a few producers in the state of New York with the capacity to supply the market with non-remediated whole flower. On January 10, the company opened The Botanist dispensary in Montville as its adult-use cannabis retail location in Connecticut.
ACRHF Stock Performance
ACRHF stock closed at $0.5510 on March 16th down 11.13% in the last month of trading. The stock has a 52-week price range of $0.41-$2.075 and is up 8.04% year to date.
[Read More] Top Marijuana Penny Stocks In March? 2 For Traders Now
StateHouse Holdings Inc.
StateHouse Holdings is one of the first six US companies to have a cannabis license. After the addition of two more locations, the organization, formerly known as Harborside, now has 13 locations throughout Oregon and California. StateHouse started expanding its presence in California in 2021 and is planning to continue growing. The Salinas growing facility for StateHouse has expanded, enabling year-round production and a crop capacity that has more than doubled. The company successfully made the acquisition of Urbn Leaf on March 1st, and Loudpack.

According to StateHouse, third-quarter net revenues reached $30.8 million, a 77% increase over the $17.5 million total from the second quarter. The purchases of LPF JV Corporation and UL Holdings Inc. ("Urbn Leaf") were the main factors contributing to the increase in overall net sales ("Loudpack"). Together with the inauguration of the Urbn Leaf branded retail dispensary in Grossmont and the Harborside branded retail dispensary in San Francisco's Haight Ashbury area in April 2022. Prior to accounting for biological assets, gross profit climbed by 31% to $11.1 million from $8.4 million in the third quarter of 2021. Retail sales accounted for 53.4% of all sales in the third quarter of 2022, up $7.3 million over the same period in 2021.
According to StateHouse, the West Hollywood Urbn Leaf dispensary started operations on January 9. Due to the large cost savings and increased efficiency, it has already achieved, as well as its financial projections, StateHouse expects its Adjusted EBITDA to be significantly positive in 2023.
STHZF Stock Performance
STHZF stock closed at $0.0585 on March 16th and has a 52-week price range of $0.0402-$0.68. In this case, CNN Business analysts have given STHZF stock a median price target of $0.19 per share. This would represent an upside of 216.42% from its last trading price of $0.0585.
[Read More] Cannabis Investing 2023 2 Marijuana Stocks To Watch
Investing In Penny Pot Stocks For March 2023
Many upcoming variables in the months ahead could raise the value of these marijuana stocks in 2023. Examining their financials and press releases will help you identify the top cannabis companies on the market. Several experienced investors are actively trading short-term positions in the leading cannabis companies. This allows them to take advantage of the current market volatility. Prior to opening a position, use technical indicators and chart patterns to pinpoint the ideal entry points and take-profit zones. By actively seeking out beneficial circumstances, you can improve your capacity to complete successful trades. Due to the considerable volatility of the most well-known US marijuana companies, they may be some of the top penny pot stocks to watch in 2023.
---
MAPH Enterprises, LLC | (305) 414-0128 | 1501 Venera Ave, Coral Gables, FL 33146 | new@marijuanastocks.com