Best Cannabis Stocks Trading Under $2
Are you looking for the top marijuana stocks for April? The Canadian cannabis market is expected to expand even further as new companies and products are launched, and the sector matures. Yet, the industry continues to face challenges such as supply chain issues, regulatory compliance, and competition on the black market.
The most volatile penny stocks currently trade among some of the biggest cannabis companies. Every share of stock sold for less than $5 is called a penny stock. Due to their well-known high daily and monthly price volatility, these cannabis penny stocks can offer an opportunity. Some of these equities have recently posted double-digit percentage returns, which has benefited cannabis investors who are willing to participate in these high-risk/high-reward transactions.
After multiple defeats in 2022, federal banking and cannabis reform legislation may advance in 2023. Many seasoned traders are currently opening positions in some of the best penny marijuana stocks, taking advantage of the cheaper price points. Before April, look closely at three of Canada's best marijuana stocks.
[Read More] 3 Top Marijuana Stocks That Are For Cannabis Investors
Top Canadian Cannabis Stocks For April Watchlist
Aurora Cannabis Inc. (NASDAQ: ACB)
Organigram Holdings Inc. (NASDAQ: OGI)
HEXO Corp. (NASDAQ: HEXO)
Aurora Cannabis Inc.
Aurora Cannabis Inc. is a Canadian company that grows and exports medical marijuana to countries worldwide. In order to establish a presence in the US cannabis market, the company purchased Reliva, a company that manufactures CBD in the country. Three more San Rafael '71 cultivars have been added to the Aurora stock. The business sold marijuana to Israel for $8 million. The business is now concentrating on balancing its accounts after delivering the first batch of cannabis to the French medicinal cannabis pilot program. The company expanded its market dominance in Germany in May by opening its first production and manufacturing facility with EU-GMP accreditation.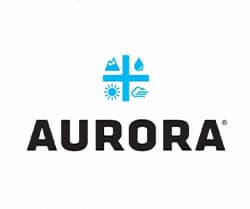 Aurora Latest Financials
The company reported its overall net income for the second quarter of Fiscal 2023 of $61.7 million in February. This is an increase compared to the net revenue of $60.6 million at this time last year and $49.3 million in the previous quarter. The increase from the previous quarter was caused by both growth in all cannabis industry categories and a full-quarter contribution of $6.6 million from Bevo, which was acquired in August 2022. Moreover, net revenue from medicinal cannabis increased by 25% from the previous quarter to $39.5 million. Additionally, the quarter saw a 14% decline from the year before while contributing 87% of the adjusted gross profit before fair value adjustments and 64% of the adjusted net revenue for Q2 2023 for Aurora.
The growth in net revenue that started in Q1 2023 was mostly caused by the company's development into overseas export markets like Australia, Poland, the UK, and the Cayman Islands and its skill at handling complicated import/export licensing procedures. The net loss for the three months ending on December 31, 2022, was $67.2 million, as opposed to the loss of $51.9 million for the prior quarter and the loss of $75.1 million for the same period the previous year. In March, the company unveiled Valour – Created for Veterans by Veterans as a brand-new therapeutic floral product.
ACB Stock Performance
ACB stock closed at $0.7059 on March 23rd, down 18.86% in the last month of trading. Currently, the stock has a 52-week price range of $0.6560-$4.56, down 23.49% year to date. According to analysts at CNN Business, ACB stock has a median price target of $1.12 per share. This would be an upside of 58.59% from its last trading price of $0.7059.
[Read More] Top Canadian Marijuana Stocks Under $2 On The Nasdaq
Organigram Holdings Inc.
OrganiGram Holdings Inc. has a well-known product line of cannabis-derived and extracted goods. The company is renowned for manufacturing high-quality marijuana that may be smoked for leisure and medical reasons. Organigram is expanding its most important international contacts to solidify its position in the global cannabis sector. For the business, the wholesale cannabis distribution sector is growing quickly. SHRED'ems Gummies, the premium addition to Organigram's SHRED product line, are currently available. The Edison JOLTS are also the country's first tasty, potent THC-edible extracts.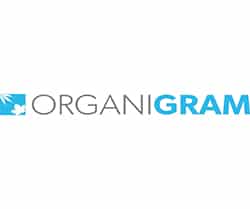 OrganiGram data shows that net sales for the first three months of fiscal 2023 were $43.3 million, a 43% increase over the $30.4 million in net sales for the same period the previous year. Also, the company reports Adjusted EBITDA of $5.6 million, marking the fourth straight quarter of positive Adjusted EBITDA as opposed to negative Adjusted EBITDA of $1.9 million during the same period the previous year. OrganiGram's Adjusted Gross Margin climbed to $12.8 million, or 30%, from $5.5 million, or 18%, in the same period the prior year as a result of enhanced productivity and higher sales volume. The Canadian cannabis business witnessed a first-of-its-kind innovation with Organigram's launch of SHRED X Rip-Strip Hash at the end of February.
OGI Stock Performance
OGI stock closed at $0.6452 on March 23rd, down 16.09% in the past month of trading. The stock has a 52-week price range of $0.5940-$1.87 and is down 19.35% year to date. According to analysts at CNN Business, OGI stock has a 12-month median price target of $1.31 per share. In this case, this would represent an upside of 106.06% from its last trading price of $0.6452.
[Read More] Best Marijuana Stocks To Watch Before April? 3 Penny Stocks For Your List
HEXO Corp.
HEXO Inc., a Canadian corporation, has received numerous awards for its cannabis products. The company has a substantial global footprint and offers various products to the Canadian leisure industry. Israel, Malta, and Canada are among the countries where HEXO sells a variety of medicinal goods. Additionally, the business has been expanding its market share in the US marijuana market. Truss CBD USA, a joint venture between HEXO and Molson Coors, serves Colorado. Zenabis Global Inc., a licensed grower of cannabis for both medical and recreational use in Canada, was recently bought by the company. Both agreements will support HEXO's future US, Canada, and Europe expansion.

HEXO's fiscal 2023 first-quarter financial results were available to the public in December. The company's Adjusted EBITDA loss for the quarter was $(0.6) million. The improvements in the fourth and first quarters of FY22 totaled $6.9 million and $11 million, respectively. The company reported a total net loss before taxes of $(57.1) million in the first quarter of 23 as opposed to net losses before taxes of $(106.2) million in the fourth quarter of 22 and $(117.4) million in the first quarter of 22. In comparison to Q1'22 net revenues of $50.2 million and Q4'22 net revenues of $42.5 million, the company recorded Q1'23 net revenues of $35.8 million, a decline of 29% and 16%, respectively.
Also, HEXO purchased its first US production site through a completely owned subsidiary. The 50,000-square-foot facility in Fort Collins, Colorado, will produce and distribute high-end products nationwide. On January 9, HEXO revealed five new cannabis strains under the market-leading Redecan and Original Stash Brands. In February, improved inhalation technology and increased production of HEXO's popular Straight Edge pre-rolls were also introduced.
HEXO Stock Performance
On March 23rd, HEXO closed at $1.25, down 24.08% percent in the last month of trading. The stock is presently trading in a 52-week price range of $0.901-$10.50, up 23.76% year to date.  According to CNN Business experts, HEXO stock has a 12-month average price objective of $1.25 per share.
Canadian Marijuana Stocks Before April
Examining their financials and press releases may make it easier to identify the best cannabis businesses on the market. To take advantage of the current market volatility, many seasoned investors are actively trading short-term positions in the leading cannabis businesses. Before opening a position, determine the best entry points and take-profit zones using chart patterns and technical indicators. By aggressively looking for beneficial prospects, you can raise your chances of closing a successful deal. With the extreme volatility of some of the most well-known Canadian marijuana companies, these might be some of the top cannabis penny stocks to watch in 2023.
---
MAPH Enterprises, LLC | (305) 414-0128 | 1501 Venera Ave, Coral Gables, FL 33146 | new@marijuanastocks.com