Top Cannabis Stocks For Q2 2023
Are you planning to buy marijuana stocks in 2023? Cannabis investors are using the current delay in the cannabis market by trading cannabis penny stocks, among other strategies. For the sake of clarity, any stock that is traded for less than $5 is referred to as a penny stock. Despite the well-known high level of market volatility in the marijuana industry, short-term investors may still expect to make large gains.
Congress is currently delaying the federal cannabis reform and SAFE Banking laws, which are affecting the cannabis industry. But with the marijuana market expected to grow at a compound annual growth rate of at least 25% until 2030, many investors are looking for investment opportunities. As more states and entire countries decriminalize or legalize cannabis, commercial opportunities for both new and established companies are growing. In view of President Biden's announcement in October 2022 of marijuana changes that potentially signify steps toward the federal decriminalization of cannabis, this is very relevant.
One industry that will experience significant growth is the American cannabis market. Investors can profit from the market's current momentum by taking advantage of the sector's recovery. The top two marijuana stocks to watch in March are listed below.
[Read More] 2 Marijuana Stocks For Cannabis Investing In April
Top US Marijuana Stocks To Watch Right Now
Ayr Wellness Inc. (OTC: AYRWF)
Curaleaf Holdings, Inc. (OTC: CURLF)
Planet 13 Holdings Inc. (OTC: PLNHF)
Ayr Wellness Inc.
Florida-based Ayr Wellness Inc. is a well-known cannabis company. Florida is home to 55 of the corporation's 80 marijuana-related dispensaries. In order to grow in Illinois, the business has acquired Herbal Remedies Dispensaries, LLC. Marijuana may become quite popular at Ayr's Massachusetts-based retailers once it is permitted for adult consumption. The company has opened its sixth operational, affiliated dispensary in Pennsylvania. After getting approval from Arizona regulators, Ayr planned to open its 86,000-square-foot processing and growing facility in December. In 2022, the company made a substantial acquisition in the beverage industry with the purchase of Levia Cannabis Infused Seltzer.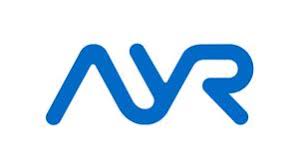 According to figures released by AYR, revenue for the fourth quarter of 2022 was $124.6 million, an increase of 11.5% over the fourth quarter of 2021 ($111.8 million). This quarterly report reflects a 48% increase in earnings. Ayr's fourth quarter highlights include opening two new dispensaries in Florida and opening two more locations in the first quarter of 2023, increasing the company's overall footprint to 55 dispensaries throughout the state. In addition, Ayr opened three retail sites in New Jersey, currently operating under the AYR dispensary name, and started adult-use sales alongside the company's established medical sales at AYR's retail dispensary in Somerville, Massachusetts.
Full-year 2022 highlights include increasing the number of dispensaries in Ayr's eight-state service area by 14 and increasing the total number of dispensaries to 80. Also, the business signed a management services contract with Tahoe Hydroponics, LLC and NV Green, Inc.; completed the purchases of Herbal Remedies Dispensaries, LLC and Cultivauna, LLC, the owner of cannabis-infused beverages under the Levia brand.
Moreover, Ayr finished building growing facilities in Ohio, New Jersey, and Massachusetts. The company expects its financial performance for the first quarter of 2023 to align with market trends, and it predicts that sales and adjusted EBITDA will be comparable to Q4 2022 in Q1 2023. Ayr anticipates ramping up revenue, adjusted EBITDA, and operating cash flow thereafter.
AYRWF Stock Performance
AYRWF stock closed on March 21st at $0.75, down 38.41% in the last month of trading. Currently, the stock has a 52-week price range of $0.7479-$14.00 and is down 36.87% year to date. According to analysts at CNN Business, AYRWF stock has a 12-month average price target of $6.18 per share. In this case, this would represent an upside of 715.23% from the last price of $0.75.
[Read More] 3 Marijuana Stocks To Buy In Todays Stock Market 2023?
Curaleaf Holdings, Inc.
Curaleaf Holdings, Inc., a multi-state cannabis merchant with 148 retail locations in the United States, makes packaged cannabis products. Adven GmbH, a wholly owned subsidiary of Curaleaf International, now markets medical marijuana products in Germany. One of the most well-known brands in the country is Curaleaf's Select. In November, Curaleaf acquired Tryke Companies to grow into three additional states. Now, the company owns Utah, Nevada, and Arizona. On December 7th, a revolutionary alliance in cannabis education was unveiled by the Grassroots brand, the Cannabis Sommelier Certification Program, and Ganjier.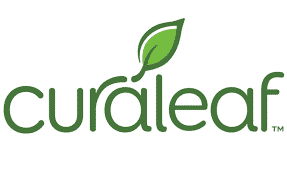 Curaleaf reported third-quarter revenue of $340 million in November, an increase of 7% yearly and 1% sequentially. Also, in the third quarter of 2022, Adjusted EBITDA improved by 18% YoY to $84 million. The corporation generated operating cash flows of $60 million in the third quarter and $7 million in the first nine months of 2022. Compared to the third quarter of 2021, the third quarter of 2022 witnessed a net loss attributable to Curaleaf of $51 million as opposed to $55 million. The business announced the inauguration of its 58th store in Florida and 148th overall on February 17. The company will report its Q4 and full-year 2022 results on March 28th before the opening.
CURLF Stock Performance
On March 21st, CURLF shares closed at $3.29, down 12.03% in the past month of trading. The stock is currently trading in a 52-week range of $3.13-$7.90, down 23.44% year to date. According to analysts at CNN Business, CURLF stock has a 12-month average price target of $7.59 per share. In this case, this would represent an upside of 130.81% from its last trading price of $3.29.
[Read More] Are US Marijuana Stocks The Best Investment? 2 Top MSOs For April
Planet 13 Holdings Inc.
On the Las Vegas Strip, Planet 13's 112,000-square-foot Superstore is a well-known dispensary. When Planet 13 builds a sizable store in Orange County in 2021, it will surpass all other marijuana retailers in the state. Two of the largest cosmic superstore dispensaries are located on planet 13. In addition to a simplified version of the company's main website, the Medezin location offers a retail dispensary. Vertical integration successfully allowed the company to buy California's Next Green Wave in March.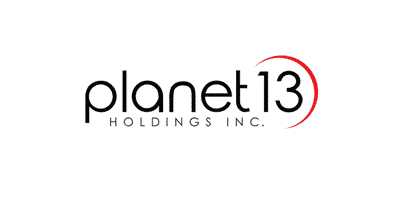 In the third quarter of 2022, Planet 13's revenue decreased by 22.2%, from $33.0 million to $25.6 million. Moreover, from $10.6 million to $10.7 million, the gross profit declined by 41.2% and 53.8%, respectively. The company suffered a net loss of $6.3 million instead of a loss of $2.7 million. Moreover, as opposed to $2.6 million, adjusted EBITDA was $0.4 million. On July 5, the company was successful in acquiring a 23,500-square-foot facility in Florida. Planet 13 is also working on a concept for the SuperStore expansion in Vegas that includes a consumption lounge. Nevada quickly expanded, so the company's first harvest occurred in September.
A consumption lounge will soon be a part of the venerable Las Vegas SuperStore experience, Planet 13 announced in December after much anticipation. On January 19, the company presented Port Orange on Florida's "Fun Coast" as the fourth location of their envisioned network of marijuana dispensaries. Port Orange is a component of the metropolitan area that includes Deltona, Daytona Beach, and Ormond Beach, a well-liked vacation spot with a population of over 600,000. The company will release its fourth quarter and full year 2022 results on March 23rd aftermarket.
PLNHF Stock Performance
PLNHF stock closed on March 21st   at $0.88, down 2.79% in the last month of trading.  Currently, the stock has a 52-week price range of $0.603-$2.94 and is up 44.26% year to date. According to analysts at CNN Business, PLNHF stock has a 12-month forecast median target of $1.03 per share. In this case, this would represent an increase of 17.49% from its last trading price of $0.88.
Short-Term Investing In Penny Pot Stocks For 2023
The value of these marijuana stocks in 2023 may rise as a result of several events that are anticipated to occur in the coming months. Finding the top cannabis businesses on the market might be simpler by looking at their financials and press releases. Several seasoned traders are actively placing short-term wagers in the top cannabis companies to profit from the recent market turbulence. Using technical indicators and chart patterns, decide on the optimal entry and exit criteria before starting a trade. You can increase your chances of generating good trades by actively looking for beneficial setups in the market.
---
MAPH Enterprises, LLC | (305) 414-0128 | 1501 Venera Ave, Coral Gables, FL 33146 | new@marijuanastocks.com