The Cannabis Sector Off To A Good Start In March
Marijuana stocks have begun March with gains in the market. After reaching new highs during February the cannabis sector lost significant value the last two weeks of the month. One sector that gained the most so far in 2021 is the Canadian cannabis stocks. In general, this part of the cannabis market has been seeing gains due to investors believing that U.S. cannabis reform will open the American marijuana industry to Canadian companies.
Although this could actually take some time to implement many Canadian cannabis companies are already establishing some form of entry into the market. Some companies are positioning themselves to take advantage of the massive growth the cannabis industry could experience in the next few years.
At the present time, analysts at Arcview Market Research are predicting global cannabis sales could grow to $47 billion by 2025. For comparison 2019 sales of legal cannabis grew by 46% from 2018 to $14.8 billion. And in 2020 global cannabis sales are estimated at $21.3 billion which shows a substantial growth pattern. Because the cannabis industry seems to be growing rapidly many different types of investors are getting in on the action. In reality whatever your trading style is the cannabis sector has been delivering gains for investors.
The Cannabis Industries Global Expansion
In the U.S. regardless of federal cannabis reform, the expansion of the cannabis market is happening on a state-by-state basis. Especially in states like Arizona which recently launched adult-use cannabis sales, markets could grow quickly. In fact, some analysts predict sales in Arizona could double in 2021. At the same time, Canadian marijuana companies are also reporting revenue increases and heightened cannabis demand.
Presently many more cannabis dispensaries have been allowed to open due to a change in how Canada issues its retail licenses in the country. There are many different circumstances that are driving the cannabis market higher, and this could be seen in the current market value for top marijuana stocks.
One important thing to keep in mind is that pot stocks are known for market volatility. As pot stock prices are rising so is the possibility of more extreme price fluctuations. In general, investors should always do their research on a cannabis company before investing. All things considered, we can move forward and research some cannabis stocks that could hold future value. For the purpose of finding pot stocks with upward potential let's look at 2 marijuana stocks the first week of March.
Read More
Marijuana Stocks To Watch:
Tilray, Inc. (NASDAQ: TLRY)
Village Farms International, Inc. (NASDAQ: VFF)
Tilray, Inc.
Tilray, Inc. is a global pioneer in the research, cultivation, production, and distribution of cannabis and cannabinoid products. At the present time, the company services thousands of consumers across 17 countries on five different continents. On February 17th Tilray reported its Q4 and 2020 full fiscal year financial results. In detail, the company saw revenue increase by 26% to $210.5 million compared to the prior year. Additionally, the company cuts its net loss to $3 million in Q4 2020 versus a net loss of $219.8 million in Q4 of 2019. Also, the company achieved its adjusted EBITDA goal of $2.2 million in Q4 2020.
In essence, Tilray has been expanding its distribution and has a new agreement with Grow Pharma to distribute its medical cannabis products in the United Kingdom. In Addition, the company has also begun exports of its medical cannabis products to Portugal, and Spain. Essentially, Tilray is showing progress and expanding its international medical business globally. Once the merger is complete with Aphria Inc. (NASDAQ: APHA) the two will combine to be one of the largest producers of cannabis revenue in the world.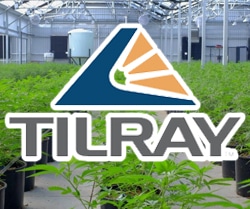 TLRY stock is up 213.56% year-to-date with a high of $67.00 on February 10th.  Currently, TLRY closed trading on March 2nd at $25.90 up 1.33% for the day. According to analysts at CNN Business TLRY stock has a 12-month median price target of $22.00. In essence, this is down 15.06% from current levels. But TLRY stock has shown it could go much higher than any analysts have predicted. For this reason, TLRY stock is a top Canadian marijuana stock to watch in March.
[Read More]  The U.S. Cannabis Industry Is Bringing More Jobs To America
Village Farms International, Inc.
Village Farms International, Inc. is one of the largest and longest-running greenhouse operations in North America. The company took its years of experience in agriculture and has become one of the largest cannabis and CBD producers in North America. In detail, Village Farm has done this through its wholly-owned subsidiary Pure Sunfarms. Currently, Pure Sunfarms has one of the best-selling brands in Canada and has been profitable for seven consecutive quarters. In the U.S. Village Farms is pursuing a strategy to become a leading developer and supplier of branded and white label CBD products.
On February 23rd Village Farm announce it would announce its Q4 and year-end financials on March 16th before the bell. Because of a very strong 3rd quarter report, many analysts expect Village Farms to produce strong results for 2020. In detail net income nearly tripled sequentially for the company and its produce business continues showing a strong performance.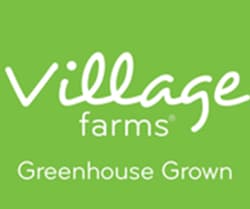 VFF stock is up 57% year to date with a high of $20.32 on February 10th. At the present time, the VFF stock closed trading on March 2nd at $15.93 down 4.55% for the day. Currently, analysts at TipRanks are giving VFF stock a 12-month forecast average price target of $22.52. In essence, this would be a 41.37% gain from current levels. With this in mind, VFF stock could be one of the best cannabis stocks to add to your watchlist in March.
[Read More] Are These Marijuana Stocks On Your Radar This Month?
---
MAPH Enterprises, LLC | (305) 414-0128 | 1501 Venera Ave, Coral Gables, FL 33146 | new@marijuanastocks.com