Canadian Marijuana Stocks Are Soaring In The Market
In January of 2021 top marijuana stocks are gaining market value for investors. As it stands most cannabis stocks to invest in continue performing well. Currently, the cannabis industry is growing rapidly across the country.  As a result, cannabis companies that are well-positioned in the sector have the ability to increase revenue. In reality this year most top pot stocks have already gained substantial value giving investors a strong return. Not to mention that analysts are predicting the U.S. cannabis market could see sales of $24 billion in 2021.
Actually, many positive changes could occur for the cannabis industry at the present time. With this in mind which are the best marijuana stocks to invest in for 2021? One Canadian marijuana company that has recently become the largest revenue producer in the Canadian market is Aphria Inc. (NASDAQ: APHA).
As the U.S. becomes the focal point for growth in the cannabis industry Canadian marijuana companies are establishing entry into the U.S. market. Some have acquired existing U.S. companies' others have made investments into leading U.S. cannabis companies. But getting a market share in the U.S. is crucial to growth in the future. Unlike Canada which has recreational cannabis sales in 2020 of about $3.24 billion, the U.S represents a much larger market potential. Although both cannabis markets are expected to grow substantially in 2021 Canada's market size is equivalent to that of the state of California.
Read More
Canadian Cannabis Stocks Gain Market Value
Recently in the market, Canadian marijuana stocks have been gaining much more value in January. In essence, investors are doubling down on the Canadian sector because of the belief that the U.S. is getting close to cannabis reform on the federal level. Although it could still be sometime before outside companies are given access to the U.S. cannabis market when it occurs most companies will be prepared to capitalize.
At the present time, even cannabis companies that have struggled in the past are demonstrating signs of recovery. In general, since these companies have been beaten down badly in the market, they could have the potential for more short-term gains. Provided that current stock market trends persist top pot stocks to watch could continue with recent upward momentum. With this in mind let's take a look at 2 Canadian marijuana stocks that could have future potential.
Marijuana Stocks To Watch:
Tilray, Inc. (NASDAQ: TLRY)
Aurora Cannabis Inc. (NYSE: ACB)
Tilray, Inc.
Tilray, Inc. is a global pioneer in the research, cultivation, production, and distribution of medical cannabis and cannabinoids. Actually, Tilray was the first company to be GMP certified in accordance with the European Medicine Agency standards. Recently Tilray merged with  Aphria forming the largest revenue-producing cannabis company in the world.
In fact, the two companies combine to have a pro forma revenue of $685 million. The combined companies will now be well-positioned to grow with Aphria's medical German footprint and Tilray's European Union Good Manufacturing Practices certification. In addition, Aphria recently also acquired a U.S. independent craft brewer SweetWater Brewing Company. Although Tilray's total revenue in its latest Q3 2020 was flat from the previous year the merger should help the two companies grow much faster in the future.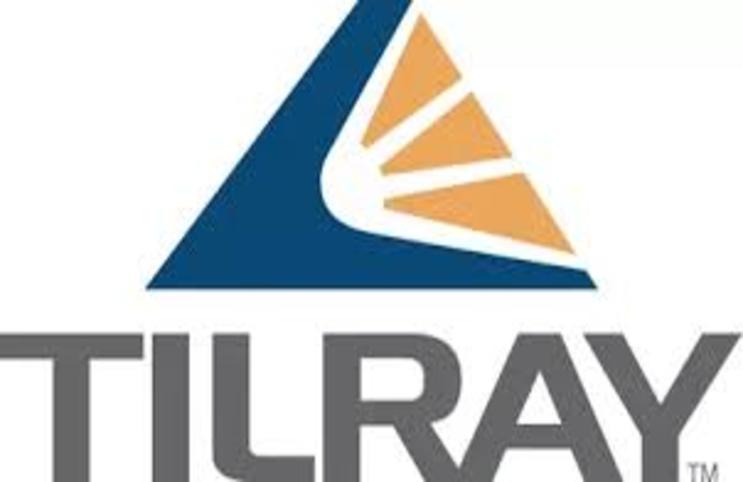 TLRY stock is up over 127% year to date after news of the merger. Currently, the stock has a 52-week high of $22.61 back in January of 2020. TLRY stock closed trading on January 20th at $18.79 per share.  Recently analysts at Stock Invest are predicting TLRY stock to rise 64.54% during the next 3 months. At the present time, TLRY stock is trading lower in premarket action from yesterday's close. With this in mind, TLRY stock is a top Canadian cannabis stock to watch for 2021.
[Read More] Are These Marijuana Stocks A Good Investment? 2 Pot Stocks To Watch This Week
Aurora Cannabis Inc.
Aurora Cannabis Inc. is a Canadian producer of medical and consumer cannabis with sales and operations in over 20 countries worldwide. In general, Aurora began performing better in the latter part of 2020. In fact, the company has net revenue of $67.8 million in Q1 of fiscal 2021.
This was due in part to Aurora's strong international medical growth in the period. Currently, Aurora is working on improving its presence in the Canadian cannabis market attempting to gain more market share in the country. The company continues to try and align its production footprint to current market demands by reducing production. Additionally closed 5 cultivation facilities, cutting cost to enhance performance.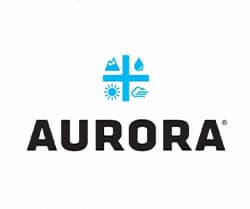 ACB stock has gained 38.87% in trading so far in 2021 closing on January 20th at $11.54 per share. In 2020 ACB stock lost substantial ground in the market and has been trying to regain some of that value. In reality, Aurora once was the pinnacle of the Canadian cannabis market but has since lost ground to better performing pot stocks like Canopy Growth Corporation (NASDAQ: CGC) and Aphria Inc. As the year has given way to ACB stock gaining momentum in the market it could be time to put this stock on your marijuana stock watchlist for 2021.
[Read More] Cannabis Industry Updates 2021
---
MAPH Enterprises, LLC | (305) 414-0128 | 1501 Venera Ave, Coral Gables, FL 33146 | new@marijuanastocks.com