Downturn In The Market Hits The Cannabis Sector
Top marijuana stocks have been losing ground in the market for the month of March. Consequently, a rise in concern for the pandemic recovery continues to affect market sentiment. Coupled with the recent concerns over treasury yields the market has seen a downturn in value for the cannabis sector. Although in March many U.S. cannabis companies are reporting 2020 full-year results with strong revenue growth these top marijuana stocks continue to drop in value.
In reality, this could be a good time to add some U.S. cannabis stocks to your watchlist for April. After reaching new highs in February most pot stocks are trading at a substantially lower price point. For investors looking to start a position in a cannabis stock, there are a few important factors to consider. For one the cannabis sector is known for being a volatile part of the market. This means that top marijuana stocks could fluctuate in price heavily.
In essence, this makes it harder for long-term investment into the cannabis sector. It's also important to research a company's financials and do your own due diligence before investing. Understanding the company, you're investing in can help you make better investment decisions. In the future, U.S. cannabis companies could continue to see substantial growth for 2021.
Current Earnings Reports And Market Performance
Despite bringing in better than expected earnings most leading American cannabis stocks dropped in value in March. One example Trulieve Cannabis Corp. (OTC: TCNNF) reported full-year revenues of $521.5 million up 106% year over year. In addition, the company saw record fourth-quarter revenues of $168.4 million. On this news TCNNF stock still saw lower market value losing 3.46% for March 23rd.
Generally speaking, most of the sectors saw similar trading patterns. Another example is Green Thumb Industries Inc. (OTC: GTBIF) although the company reported record results in Q4 and full-year 2020 the stock has seen a downward trend in the market. At the present time, U.S. marijuana companies could be some of the best-positioned companies for market growth in 2021.
Finding the best marijuana stocks to buy right now could add value to your investment portfolio. With the cannabis sector significantly dropping in value now could be a good time to watch these pot stocks closer. For the purpose of researching top marijuana stocks to invest in we can take a look at 2 of the best performing U.S. companies.
Read More
Marijuana Stocks To Watch:
Ayr Wellness Inc. (OTC: AYRWF)
TerrAscend Corp. (OTC: TRSSF)
Ayr Wellness Inc.
Ayr Wellness Inc. is currently one of the fastest-growing U.S. cannabis companies in 2021. In detail, this cannabis operator is focusing on distributing the highest quality cannabis products through its rapidly growing presence in the U.S. Earlier in March Ayr announced its fourth quarter and full-year 2020 results. To elaborate the companies Q4 revenue increased by 48% year over year to $47.8 million. Additionally, Ayr also saw Q4 adjusted EBITDA up 111% year over year to $19.4 million.
Recently the company has been making several strategic acquisitions that are giving Ayr a presence in growth markets. One example is the acquisition of Liberty Health Sciences which gave Ayr 31 dispensaries in the state of Florida. With this purchase, Ayr now has the fourth-largest dispensary presence in the state. On March 23rd Ayr announced it closed the acquisition of Blue Camo LLC in Arizona. This agreement includes 3 medical and adult-use dispensaries, a 10,000 sq. ft. cultivation and processing facility, and an 86,000 sq. ft. facility under development.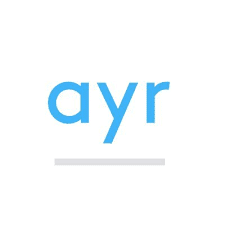 AYRWF stock is up 38.77% with a high of $37.50 back in February. The stock closed on March 23rd at $33.00 down 2.03% on its financial results. According to analysts at Tip Ranks AYRWF stock has a 12-month average price target of $44.13 per share. In essence, this would be a 33.73% increase from current levels. With this in mind, AYRWF stock could be one of the best marijuana stocks to invest in going into April.
[Read More] 2 Marijuana Stocks To Watch That Investors Should Know About
TerrAscend Corp.
TerrAscend Corp. is a leading North American cannabis operator with vertically integrated operations in Pennsylvania, New Jersey, and California.  Additionally, the company is operating as a licensed producer in Canada. On the retail side, TerrAscend operates the Apothecarium dispensary which is an award-winning cannabis retailer in the U.S. On February 19th the company preannounced strong full-year net sales of $198 million and adjusted EBITDA of $60 million. In Q4 TerrAscend has net sales of $65 million representing a growth of 152% year over year.
On March 23rd TerrAscend reported its 2020 financial results and raised its full-year guidance for 2021. In detail, its full-year guidance rose 134% year over year to $198 million. In addition, Q4 net sales increased 152% year over year and 28% quarter over quarter to $65 million. Now TerrAscend has increased its full-year 2021 guidance with net sales to surpass $290 million and adjusted EBITDA to exceed $122 million. This is higher than the previously announced estimates earlier in the year. Although the company looks strong on paper TRSSF stock saw declines in value for the trading day.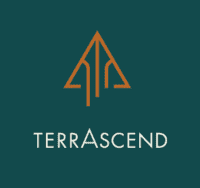 TRSSF stock is up 6.47% year to date with a high of $16.25 in February. Closing trading at $10.70 on March 23rd the stock was down almost 3% for the day. According to analysts at Stock Invest TRSSF stock is expected to rise 11.46% during the next 3 months. This analysis is based on short-term market trends for the stock. In 2021 TRSSF stock could be a marijuana stock to add to your watchlist for gains in the market.
[Read More] 2 Marijuana Stocks To Watch After Recent Declines In The Market
---
MAPH Enterprises, LLC | (305) 414-0128 | 1501 Venera Ave, Coral Gables, FL 33146 | new@marijuanastocks.com