Finding Cannabis Stocks at Better Market Value
Are you looking at marijuana stocks to invest in for 2021 gains in the market? Many top cannabis stocks have delivered profits to shareholders since the start of the year. Although in March top pot stocks have seen a decline in value it could be a good buying opportunity for investors. A recent downturn in the market has left marijuana stocks attempting to regain market value lost in February.
As the market continues to recover from a rise in high treasury yields the cannabis sector has continued to slowly drop in value. One area of the market that saw the most gains in 2021 has been the Canadian cannabis sector. After reaching new highs in February the Canadian pot stocks have also pulled back substantially. Taking advantage of the recent price drop in the cannabis sector could help investors see gains in the market. For this year there are many things that could boost the cannabis industry and its growth.
For one now that the SAFE Banking Act is in the House it could time for the cannabis sector to begin banking like a regular business. Until now most cannabis companies have been forced to use a cash-only approach. Due to this cannabis companies have gone without many financial benefits of borrowing money from banking institutions for growth and expansion. Once the SAFE Banking Act is passed the U.S. cannabis market could be heading to reform and legalization.
Cannabis Industry Expansion And Growth
In 2020 growth of the cannabis industry began to expand rapidly. In many instances leading companies have been doing this through mergers and acquisitions. Generally, this has let the top marijuana companies expand quickly and establish a larger presence in the market.
At the present time, recent mergers have changed the landscape of the cannabis market. Creating new cannabis companies that could continue to grow much larger in the coming years. In fact, many analysts believe the cannabis industry could see global revenue of $55.9 billion by 2026.
For the purpose of finding the best marijuana stocks to watch going into April, we can begin to do our research.  Recently these cannabis stocks have been trading lower in the market and it could be time to add them to your watchlist. In the future, these marijuana stocks could see long-term growth as the cannabis market expands. With this in mind, let's take a closer look at 2 top marijuana stocks to watch right now.
Read More
Marijuana Stock To Watch:
Tilray, Inc. (NASDAQ: TLRY)
Village Farms International, Inc. (NASDAQ: VFF)
Tilray, Inc.
Tilray, Inc. was recently involved in one of the biggest Canadian mergers with Aphria Inc. (NASDAQ: APHA). Once the merger is complete the two companies will combine to be the largest revenue producer in the world. Currently, Tilray has established a presence across 17 countries on five continents. In February the company reported its fourth-quarter and 2020 full fiscal year financials. Specifically, revenue increased by 26% to $210.5 million compared to the prior year. In addition, Tilray cut its net loss to $3 million in Q4 2020 versus a net loss of $219.8 million in Q4 of 2019. Tilray also achieved its adjusted EBITDA goal of $2.2 million in Q4 2020.
Currently, Tilray is implementing a more focused efficient, and competitive cost structure. Since the launch of cannabis 2.0 in Canada, the company has seen an increase of 26% in the adult-use market.  At the present time, Tilray has its brand in 1319 stores worldwide. In the future, Tilray plans to continue the integration of Manitoba Harvest which the company thinks will result in substantial revenue growth. The company has also become the first cannabis company to be approved to ship medical cannabis into Spain.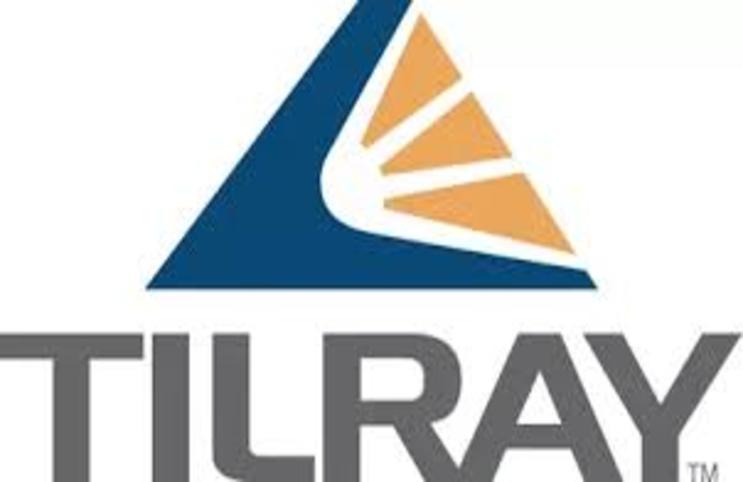 TLRY stock is up 189.23% year to date with a high of $67 in February. Closing on March 22nd at $23.90 the stock was down 5.72% for the day. According to analysts at Tip Ranks TLRY stock has a 12-month average price target of $24.48. With this in mind, investors should watch TLRY stock and its market performance going into April.
[Read More] Hot Marijuana Stocks To Add To Your Portfolio This Week
Village Farms International, Inc.
Village Farms International, Inc. has seen a drop in market value for the past few sessions. This is a result of the company reporting earnings the fell short of analyst expectations. The company is one of the longest-running greenhouse operations in North America. Through its wholly-owned subsidiary, Pure Sunfarms Village Farm is one of the largest cannabis and CBD producers in America. At the present time, Pure Sun Farms is one of the best-selling brands in Canada and has seen profits for eight consecutive quarters. In the U.S. the company is strategically becoming a leading developer and supplier of branded and white label CBD products.
On March 16th Village Farm reported its Q4 and full-year 2020 financial results. In detail, Pure Sunfarms achieved 28% sequential quarterly growth and 284% year over retail brand sales of $15.5 million. The company was the top-selling brand of dried flower products with the OCS. The company achieved a Q4 net income of $7 million which equals $0.12 per share. In total Village Farms reported Q4 revenue of $47.4 million a 43% rise year over year. Analysts set the consensus estimate at $53.1 million.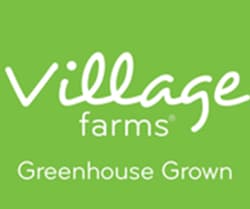 VFF stock is up 35.21% year to date with a high of $20.32 in February. In trading on March 22nd VFF stock has down 6.35% and closed at $13.72 per share. According to analysts at Market Beat VFF stock has a consensus price target of $23.33. In essence, this would be a 70.1% gain from current market prices. For this reason, VFF stock is a top cannabis stock to watch for this week in March.
[Read More] Looking For Marijuana Stocks To Buy Under $3? 2 Analysts Predict Will See Gains For 2021
---
MAPH Enterprises, LLC | (305) 414-0128 | 1501 Venera Ave, Coral Gables, FL 33146 | new@marijuanastocks.com