Gains In the Cannabis Market
Marijuana stocks to invest in have been seeing upward momentum since 2020. After a pullback in the cannabis sector in February top cannabis stocks have been trying to regain value in the market. One area of the cannabis market that has seen triple-digit percentage gains in 2021 is marijuana penny stocks to buy. Since January many investors have been turning to the cannabis sector for gains.
Actually, the pullback has left many top pot stocks trading at better levels to possibly start positions in the sector. Currently, many analysts believe the next five years will be important in the rapid growth of the cannabis industry. For the past year, many cannabis companies have grown their presence in the market with mergers and acquisitions. As a result, this has led to a rapid expansion in the U.S. and could continue to produce revenue growth for the cannabis market.
For investors thinking of starting a position in the cannabis sector, there are a few things to keep in mind. For one marijuana stocks are known to be some of the more volatile areas in the market.  Because of the volatility investors looking for long-term investments find it difficult to hold positions for long periods. Another important factor for cannabis stocks is that most U.S. marijuana companies trade on the OTC markets. This is because cannabis is still federally illegal, and these companies can't trade on major U.S. exchanges.
Things To Know About Marijuana Stocks
The over-the-counter market does not trade on some of the popular apps like Robinhood and Webull. Currently, only Canadian cannabis stocks appear on these markets and a few ancillary marijuana companies that support the U.S. cannabis industry.
In many cases, this is why Canadian marijuana stocks have seen the most gains in 2021. But as the possibility for federal reform continues to increase this year it could be time to find the best marijuana penny stocks to buy in 2021 for gains in the market. As an investor doing your own due diligence before investing is key to making better financial decisions.
In fact, researching a company's balance sheet and watching its performance in the market could help you secure the most gains. For the purpose of looking into some top marijuana penny stocks for possible gains in the market. Let's take a deeper look into 2 marijuana cannabis stocks to watch this week in March.
Read More
Marijuana Stocks To Watch:
Lowell Farms Inc. (OTC: LOWLF)
Vireo Health International, Inc. (OTC: VREOF)
Lowell Farms Inc.
Lowell Farms Inc. is formerly known as Indus Holdings; Inc. just completed the corporate name change on March 8th. After acquiring Lowell Farms, the company is laying a new strategy for the future. Lowell Farms is a California-based cannabis company with advanced production capabilities that support the entire cannabis supply chain. At the present time, Lowell grows artisan craft cannabis and has an extensive portfolio of award-winning original licensed brands.
On March 10th Lowell announced it has named Bryan Dunmire to the position of Chief Product Officer. Mr. Dunmire will oversee the health and growth of the company's brand portfolio focusing on innovation and impact in the cannabis market. Before coming to Lowell Mr. Dunmire worked as the director of mergers and acquisitions and corporate strategy for Acreage Holdings, Inc. (OTC: ACRHF). Mr. Dunmire commented, "Cannabis is still an emerging industry, and Lowell Farms will maintain its position as the industry standard thanks to our best-in-class operations, innovative approach to product development and marketing, and decades of experience at all levels of the organization."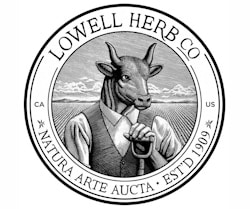 LOWLF stock is up 40.35% year to date with a high of $2.149 in February. Last week on March 19th LOWLF stocks closed at $1.60 up 6.47% for the day. According to analysts at Wallet Investor LOWLF stock has a 1-year forecast of $2.725 per share. In essence, this would be a 70.31% increase from current levels. With this in mind, LOWLF stock could be a marijuana stock to add to your watchlist this week in March.
[Read More] Making A List Of Penny Marijuana Stocks? 2 Names To Watch Before Next Week
Vireo Health International, Inc
Vireo Health International, Inc is a science-focused cannabis company that uses the best technology and science to produce cannabis. Currently, Vireo manufactures branded cannabis products using state-of-the-art cultivation sites and facilities. Efficiently the company is growing a network of retail locations and 3rd party dispensaries to distribute its products. At the present time, Vireo operates 16 dispensaries in 5 states nationwide and has additional licenses for future expansion into four new markets.
In February the company completed an expansion of its Arizona cannabis cultivation facility. In general, this increases Vireo's cannabis production in Arizona as the adult recreational market launches in the state. The company Green Goods cannabis centers are being opened in key markets and could increase growth potential for 2021. On March 16th the company announced that it will report its financials for its Q4 and fiscal year 2020 result on March 25th before the bell.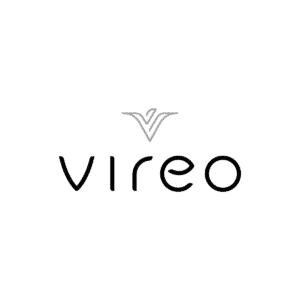 VREOF stock is up 91.28% year to date with a high of $3.84 in February. At the close of last week's trading VREOF stock was at $2.83 down 1.74% on March 19th. According to analysts at Tip Ranks VREOF stock has a 12-month average price target of $3.60 per share. In essence, this would be a 27.21% gain from current levels. For this reason, VREOF stock is a top marijuana stock to add to your watchlist for this week.
[Read More] Are Marijuana ETFs The Best Long-Term Investment Into Cannabis? 3 Of The Top Funds
---
MAPH Enterprises, LLC | (305) 414-0128 | 1501 Venera Ave, Coral Gables, FL 33146 | new@marijuanastocks.com