Best Marijuana Stocks For Q4 2022
Are you looking for the best marijuana stocks to trade at this point in the market's volatility? In a market environment like this one, when gains seem to be followed by bigger losses, investing for the long term becomes challenging. One approach to benefit from the current market volatility is through short-term trading. At the present time, top cannabis stocks have reached new lows in September and could begin recovering.
Making both long-term and short-term investments with current market values may assist you to expand the size of your portfolio. When trading in a market like this one, day traders and swing traders typically make the greatest gains. Some long-term investors opt to use short-term trading tactics in addition to their main long-term investments in the cannabis industry.
Even though many analysts believe the cannabis sector will continue to decline, it may be time to start paying attention to the cannabis stocks that are gaining traction. This week, we'll take a closer look at two of the top marijuana stocks on your list because October 2022 is predicted to have higher market volatility.
[Read More] 2 Marijuana Stocks To Watch Mid Week
Top US Marijuana Stocks To Add To Your Watchlist Now
Verano Holdings Corp. (OTC: VRNOF)
Goodness Growth Holdings, Inc. (OTC: GDNSF)
Verano Holdings Corp.
Verano Holdings, a cannabis company, provides consumers with marijuana that is permitted in a number of states. The business offers a number of brand names to promote its premium cannabis products under. Verano now operates 12 production and processing facilities and 104 dispensaries across 13 states. Despite this, the company currently has 55 locations and is well-established in Florida. Two of the company's retail brands, Zen LeafTM and MÜVTM, run dispensaries that cater to both medical and adult-use clients. In Las Vegas, the business launched a drive-through dispensary on Flamingo Road.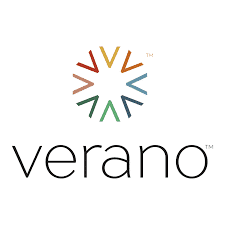 Verano reported the second quarter of 2022 figures on August 16; they showed a 12% rise in revenue from the second quarter of 2021 to $224 million. Moreover, the gross profit for the second quarter of 2022 increased from $69 million in the first quarter to $98 million, or 44% of revenue. The company's second quarter of 2022 experienced a net loss of $(10) million as opposed to $(30) million during the same period in 2021. On August 11th, the company opened its 55th location in Florida. With the opening of additional stores, Verano's retail footprint has already reached the 100-dispensary mark. In addition, Zen Leaf New Kensington will be the company's 117th facility worldwide and its 15th connected dispensary in Pennsylvania, according to Verano.
VRNOF Stock Performance
VRNOF shares closed at $4.3849 on October 5th   down 32.43% in the past month of trading.  Currently, the stock has a 52-week price range of $4.174-$15.01 and is down 65.09% year to date. According to analysts at Tip Ranks VRNOF stock has a 12-month average price target of $15 per share. This would represent an increase of 242.08% from its last trading price of $4.3849.
[Read More] These 3 Marijuana Stocks Could Be Top Gainers This Month
Goodness Growth Holdings, Inc.
Goodness Growth Holdings, Inc., a cannabis and intellectual property corporation aspire to advance engineering, science, and technology. One of Goodness Growth's divisions, Resurgent Biosciences, wants to investigate the therapeutic potential of psychedelics. Currently, the business operates 18 retail dispensaries around the nation. Goodness Growth held four cannabis licenses in Nevada prior to changing its name. These licenses will allow Goodness to grow marijuana for the medical and recreational markets in the state of Nevada. According to the company, the Maryland-based Charm City Medicus Dispensary was finished on November 22. Goodness' position in the Maryland medicinal marijuana market is strengthened by this alliance.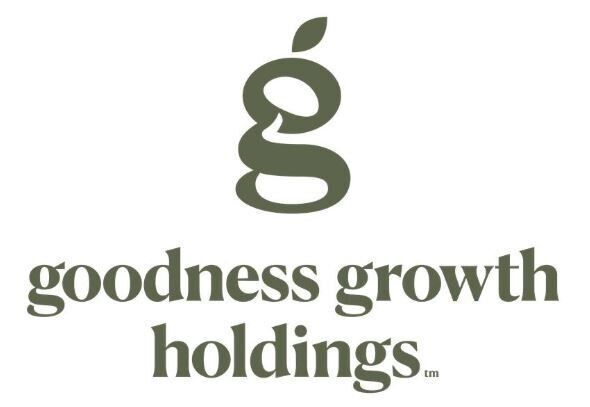 Goodness made $21.1 million in total during the second quarter of 2022, an increase of 48.2 percent from the prior quarter and 34.9 percent from the first. The highest share of the company's overall revenue rise of 62.7 percent year over year came from its markets in Maryland, Minnesota, and New Mexico in particular. The gross profit for the current quarter was $10.4 million, or 49.2% of revenue, compared to Q2 of the previous year, when it was $6.9 million, or 48.6% of revenue.
EBITDA was $1.1 million in Q2 2022 as opposed to a loss of $2.4 million in Q2 2021, according to the accompanying non-GAAP reconciliation. In comparison to a loss of $1.0 million in Q2 2021, adjusted EBITDA was $2.3 million in Q2 2022. In comparison to Q2 2021, the company's net loss decreased to $6.2 million in Q2 2022. The company and Verano Holdings Corp. reached a formal agreement for the $413 million purchase in February.
GDNSF Stock Performance
On October 5th, GDNSF stock closed at $0.9038, down 33.40% in the last month of trading. The stock is currently trading in a 52-week price range of $0.8310-$2.65 and is down 47.81% year to date. GDNSF stock has a median price target of $2.33 which would represent a 157,86% increase from its last trading price of $0.9038.
[Read More] Marijuana Stocks To Buy Before The End of The Week?
Making Better Investments In 2022
You should always conduct your own research before making an investment in a company. The best course of action might be to examine the financial reports and press releases of potential investment prospects. As the cannabis industry continues to grow, these could be the top marijuana stocks to buy now in October.
---
MAPH Enterprises, LLC | (305) 414-0128 | 1501 Venera Ave, Coral Gables, FL 33146 | new@marijuanastocks.com