Best Cannabis Stocks To Watch Right Now
Do you want to buy the top marijuana stocks for October? US MSOs will be the key cannabis companies to watch in 2022, say a number of experts. Since the epidemic, the US cannabis market has grown significantly, overtaking Canadian LPs as the sector's top income generator. SAFE Banking Plus, which would be a catalyst for the cannabis industry, is currently gaining support in Congress.
In 2022, US marijuana stocks have been incredibly volatile. Day traders and swing traders frequently make the most money when trading in a market like this one. In addition to their large long-term investments in the cannabis industry, some long-term investors also choose to adopt short-term trading strategies.
Federal cannabis law delays have hurt the US cannabis sector, which earns billions of dollars annually. Investors may be able to profit from the market's present momentum by utilizing the sector's rebound. The top three marijuana stocks to watch in October are listed below.
[Read More] Top Marijuana Stocks To Follow First Week Of October 2022
Best US MSOs For October 2022
Curaleaf Holdings, Inc. (OTC: CURLF)
Trulieve Cannabis Corp. (OTC: TCNNF)
Curaleaf Holdings, Inc.
Curaleaf Holdings, Inc., a multi-state cannabis retailer with 137 retail locations in the United States, makes packaged cannabis products. Today, Curaleaf International's wholly-owned subsidiary Adven GmbH is promoting medicinal marijuana products in Germany. Curaleaf's Select is one of the most well-known brands in the nation. In November, Curaleaf bought Tryke Companies in order to grow into three additional states. Arizona, Nevada, and Utah are currently all owned by the company. The company inaugurated its 51st store in Florida at the end of July. Curaleaf reports that Matt Darin took over as CEO in May.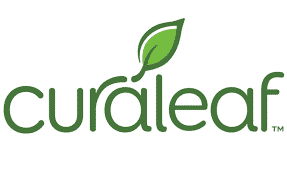 The company's revenue climbed both annually and sequentially in the second quarter of 2022, reaching $338 million. Adjusted EBITDA increased sequentially by 18% and yearly by 2% to reach $86 million in the second quarter of 2022. The business has 135 total sites, seven more retail dispensaries, and more than 2,200 wholesale partner customers by the end of the second quarter. In the second quarter of 2022, the gross profit from cannabis sales increased to $175 million from $155 million during the same period in 2021.
Compared to the second quarter of 2021, the second quarter of 2022 experienced a $28 million net loss attributable to Curaleaf Holdings, Inc. On August 10, Curaleaf International disclosed a significant product registration in Poland. This most recent step has enhanced Europe's participation in the quickly growing medicinal cannabis sector. The company will release its third quarter 2022 results on November 7th after the close.
CURLF Stock Performance
On October 5th CURLF shares closed at $4.65, down 27.91% in the past month of trading. The stock is currently trading in a 52-week range of $4.55-$11.95 and is down 48.33% year to date. According to analysts at Tip Ranks CURLF stock has a 12-month average price target of $9.32 per share. In this case, this would represent an upside of 100.42% from its last trading price of $4.65.
[Read More] Are Marijuana Stocks A Buy As Market Recovers?
Trulieve Cannabis Corp.
Trulieve Cannabis Corp., which has operations in eleven states, is the marijuana business with the most market share in Florida. The business rules the US cannabis market with 175 retail locations. Processing and expansion space for the business totals 4 million square feet. Georgia has granted Trulieve a production license, enhancing its position in the Southeast cannabis industry. The company paved the way for future expansion by establishing its first dispensary in Massachusetts. By purchasing a 64,00 square foot growing facility close to Phoenix in February, the company boosted its capacity for production in the southwest. The business expanded its geographic reach in West Virginia by finalizing the acquisition of Greenhouse Wellness West Virginia Dispensaries LLC in April.

The corporation recorded revenue growth of 1% sequentially and 49% annually, from $215.1 million to $320,3 million, in its second quarter 2022 results. Wholesale, licensing, and other sales fell by 22% sequentially to $21.7 million, while retail revenue increased by 3% to $298.6 million. The company's second quarter of 2022 saw a gross profit of $182.2 million and a GAAP gross margin of 57%, compared to the first quarter's gross profit of $178.2 million and GAAP gross margin of 56%. It's significant that Trulieve's net loss was $22.5 million, a reduction of 30% from the previous quarter. With an adjusted EBITDA range of $415-450 million, the company lowered its 2022 outlook to $1.25-$1.3 billion. Through an exclusive relationship with Wiz Khalifa, Trulieve debuted Khalifa Kush Cannabis at the beginning of October in Florida.
TCNNF Stock Performance
TCNNF stock closed on October 5th at $8.81 down 38.91% in the last month of trading. Currently, the stock has a 52-week price range of $8.29-$34.75 and is down 66.11% year to date. According to analysts at Tip Ranks TCNNF stock has a 12-month average price target of $28.94 per share. In this case, this represents an upside of 228.31% from its last trading price of $8.81.
[Read More] Top Cannabis REITs To Watch In October 2022
Investing In Top Pot Stocks In October 2022
These cannabis stocks may gain momentum near the end of 2022 as a result of a number of likely developments that may occur in the upcoming months. Examining their financials and press releases may make it easier to identify the best cannabis businesses on the market. To take advantage of the current market instability and profit from it, several seasoned traders are actively making short-term investments in the leading cannabis companies. Prior to establishing a position, use technical indicators and chart patterns to determine the optimum entries. You can locate profit-taking opportunities and improve your chances of making profitable trades by doing this. As October brings fresh new lows for leading marijuana companies, these could be some of the top marijuana stocks to watch this month.
---
MAPH Enterprises, LLC | (305) 414-0128 | 1501 Venera Ave, Coral Gables, FL 33146 | new@marijuanastocks.com