The Many Ways To Invest In Cannabis Stocks
Currently, there are many different ways to invest in the growing cannabis industry. At the present time, investors are looking for the best marijuana stock options for their portfolios. Since most cannabis stocks are currently seeing gains in the market picking the best pot stock to invest in could become difficult. Most of the time Investors look at marijuana stocks for short-term gains in the market. This is partly due to the volatility most marijuana stocks have shown in the past.
Although most vertically integrated cannabis stocks traditionally have the most price fluctuation recently, they have displayed more stability. This could be a signal that the cannabis industry is becoming better for long-term investing. But whether you're looking for a short-term position or a long hold currently pot stocks are giving returns on investments.
Another sector that has shown more stability in the market is the ancillary marijuana stocks. These are companies that support the cannabis industry without actually dealing with the marijuana plant. Since November these pot stocks have been gaining market value and also have become favored by institutional investors and hedge fund managers. In 2020 ancillary cannabis companies performed extremely well in the market. In fact, companies like GrowGeneration Corp. (NASDAQ: GRWG) gained almost 850% last year and has continued adding to those gains in 2021.
Top Pot Stocks And Momentum in 2021
Another area of the cannabis industry that recently gained more momentum is the CBD and extraction marijuana stocks. In truth, most of these companies had their struggles in 2020 with the economic shutdown at the beginning of the year. In essence, they began to regain market share in the latter part of 2020. And now in 2021, some have been soaring in the market.  For example, KushCo Holdings, Inc. (OTC: KSHB) has gained over 137% since the beginning of 2021. Actually, with the derivatives market becoming much larger this year these companies can continue to see growth in revenue this year.
Generally speaking, the cannabis industry is expected to grow rapidly within the next four to five years. With this in mind investing in cannabis stocks for the long term could be beneficial to your portfolio. But very few marijuana stocks give investors incentive for the long hold. For the purpose of finding pot stocks that have better long-term characteristics let's look at 2 marijuana stocks that could have long-term potential.
Read More
Marijuana Stocks To Watch:
The Scotts Miracle-Gro Company (NYSE: SMG)
Hydrofarm Holdings Group, Inc. (NASDAQ: HYFM)
The Scotts Miracle-Gro Company is one of the world's largest marketers of branded consumer lawn and gardening products. Currently with about $4.1 billion in sales the company is one of the best recognized in the industry. Additionally, the company's wholly-owned subsidiary The Hawthorne Gardening Company is a leading provider of nutrients, lighting, and other materials used in the indoor and hydroponic growing segment. In 2020 in Scott's Q4 full-year results show the positive impact of Hawthorne Gardening on the balance sheet. In fact, Hawthorne's sales increased 68% in Q4 and 61% for the full year.
Additionally, Scott's also performed well in its U.S consumer segment with sales increasing by 90% in Q4 and 24% up for the full year.  Also important about Scott's is its incentive to shareholders. Actually, Scott's provides investors with a dividend yield of 1.12% and annualized dividend of $2.48 per share. Currently, this is considered a rarity in marijuana stocks and could make Scott's more attractive for the long-term holds.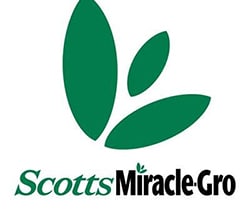 SMG stock is up over 14% from the start of 2021 and is currently trading at $228.08 on January 21st.  In 2020 the stock saw over 91% gains for the year and currently continues to gain market value. At the present time, analysts at Tip Ranks are giving SMG stock a 12-month price target of $260.67. In essence, SMG stock gives cannabis investors exposure to more than just the cannabis market. For this reason, SMG stock is one of the best cannabis stocks for a long-term position.
[Read More] Will These Be The Best Marijuana Stocks To Buy In 2021?
Hydrofarm Holdings Group, Inc.
Hydrofarm Holdings Group, Inc. is an independent distributor and manufacturer of hydroponics equipment and supplies for controlled environment agriculture. In general, the company provides high intensity grow lights, climate control solutions, as well as a portfolio of branded products. Although Hydrofarms is a newly publicly trading company for over 40 years the company has been helping growers with hydroponic solutions.
Since Hydrofarms introduction to the market HYFM stock has seen significant gains in a fairly short period of time. In fact, on the first day of trading, the stock rose over 160% from its initial offering of $20 per share. Currently, Hydrofarm works closely with other major companies in the field like GrowGeneration. In many ways, Hydrofarm could be a good way to take advantage of the growth in cannabis production.

HYFM stock is up over 40% since the beginning of 2021. Currently trading at $73.67 per share on January 21st the stock shows how investors are looking for new investment opportunities.  Because HYFM stock has been so bullish in the market many analysts have the stock's price target much lower than current levels. Specifically, analysts at Tip Ranks are giving HYFM stock a 12-month price target of $63.25. In essence, this would be a 13% decrease from current levels. Regardless HYFM stock could potentially continue gaining market value. Because of this HYFM stock is a top marijuana stock to watch for long-term investing.
[Read More] Are These Marijuana Stocks Gaining Momentum In 2021?
---
MAPH Enterprises, LLC | (305) 414-0128 | 1501 Venera Ave, Coral Gables, FL 33146 | new@marijuanastocks.com