2 Marijuana Stocks That Have A Chance To See More Momentum Under Joe Bidens Presidency
Investors are enjoying the increase in momentum from some of the top marijuana stocks in the market. So far 2021 has kicked off on a high note for marijuana stocks. Many cannabis stocks are reaching new all-time highs. According to the research firm, New Frontier Data projections have been set that the legal cannabis market in the U.S. will be worth $35 billion in 2025. Now that Biden has been sworn into office it has left many looking for the best cannabis stocks to buy.
With current market trends, many cannabis stocks are looking like an attractive investment opportunity. Much of this due to the possibility of federal cannabis reform. With Kamla Harris being sworn in as Vice president many are keeping watch to see if she makes good on her campaign promises.
One of those being to decriminalize cannabis on a federal level. If this can happen analysts feel this will cause a possible rally amongst cannabis stocks. Just this past month Joe Biden has added several cannabis-friendly additions to his cabinet. In addition to having a cannabis-friendly cabinet, many feel that the US cannabis industry is going to flourish.
With proper cannabis reform, it will open more opportunities for other cannabis companies to do business in the U.S. Not only just that it will also allow the industry to reach new levels it was could not due to cannabis being federally illegal. Below are 2 marijuana stocks to watch that may see big gains under Bidens presidency.
Pot Stocks To Watch
Aphria Inc. (NASDAQ:APHA)
Tilt Holdings Inc. (OTC:TLLTF)
[Read More] 
Aphria Inc.
Aphria Inc. Is one of the more promising marijuana stocks to watch in 2021. The company was founded back in 2013 with a goal to be a top cannabis cultivator. As well as the processing, marketing, and sale of medical and adult-use cannabis. The company recently embarked on a partnership with cannabis company Tilray Inc. This deal that was made is set to be the biggest merger in the cannabis industry history.
Aphria and Tilray together have the ability to reach close to a billion in annual revenue in Canadian money. With federal cannabis reform on the horizon, this new partnership has the chance to see its self move into the U.S. cannabis market. If this happens it will develop into the U.S market with its various drinks and CBD products.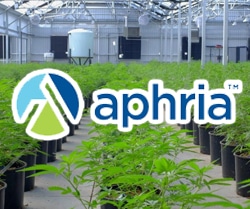 In recent news, the company announced its record second-quarter fiscal year 2021 results. During the fiscal second quarter of 2021, the company was able to see its sales increase by 33% year over year to CA$160.5 million. Some key highlights consist of an adjusted EBITDA of $12.6 Million. This makes it the company's seventh consecutive quarter of increasing positive adjusted EBITDA.
As well Aphria generated a record gross revenue for adult-use cannabis of $72.1 million in the second quarter. This made for an increase of 149% from 2020 during the same quarter. Representing the seventh consecutive quarter of growth. Aphria has been able to keep pushing forward and growing. As It is quite remarkable for a pot grower to become profitable while it is expanding.
[Read More] Cannabis Industry Updates 2021
Tilt Holdings Inc.
Tilt Holdings Inc. is another marijuana stock that has been gaining more attention from various investors. The company works in the industry by helping cannabis businesses build brands. This is done so by providing technology, hardware, cultivation, and production solutions. In recent news, the company has announced that it has been approved for immediate trading on the OTCQX Best Market. The Company was previously trading on the OTCQB® Venture Market and will continue to trade under the ticker symbol TLLTF.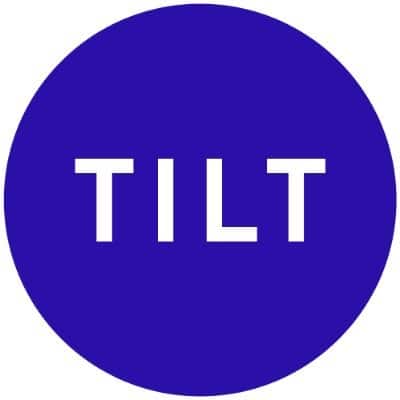 "Our move to the OTCQX Best Market is a testament to TILT's financial strength as well as our team's commitment to delivering a higher standard of compliance, disclosure and corporate governance," said Gary Santo, president of TILT Holdings. "Upgrading to the OTCQX will provide improved visibility into the trading of our stock and improved access for U.S. shareholders seeking to take part in TILT's growth."
Hopefully, with this move, the company can continue to see good trading as TLLTF stock has been picking up more momentum. Ever since back in March the company has been trading has been quite volatile. If we look back a few weeks we can see trading for TLLTF stock is starting to pick up. From December 21 to the 28th TLLTF stock has seen a 43% increase in trading.
Final Thoughts On Tilt Holdings Inc.
from January 4th to 19th Tilt Holdings is up 82%. This move up in the market is a sign that investors are looking for marijuana stocks with solid price movement. As well with federal cannabis on everyone's minds now is as good as any time to start adding the right cannabis stocks to your portfolio. There is much anticipation surrounding the future of the industry. Some investors feel 2021 may be the biggest year for pot stocks and the cannabis industry overall. So with this make sure you do your homework on each cannabis company before investing and always do so with caution.
---
MAPH Enterprises, LLC | (305) 414-0128 | 1501 Venera Ave, Coral Gables, FL 33146 | new@marijuanastocks.com