Marijuana Stocks Lose Value In The Market
For the past six weeks or so marijuana stocks have shown significant losses in the market. Just a few days from the second quarter of 2021 most cannabis stocks have shed substantial value since the high in February. Since the third quarter of 2020, the best cannabis stocks to buy have seen triple-digit percentage gains in the market. As a correction occurs for top marijuana stocks to invest in there are events that could be a catalyst for the cannabis market in the near future.
For one the SAFE Banking Act could be the first federal reform passed for the cannabis industry. Currently, in the Senate, the bipartisan bill could bring American cannabis companies trading on the NASDAQ and NYSE. In reality, this would also be the first step for the U.S. government towards decriminalization and change on cannabis. At the moment many Canadian cannabis companies have begun to implement plans to enter the U.S. cannabis market once the government makes it legal.
Although this timeline is not known, and many people believe this could be a slow process for the government Canadian companies have strategies in place. So, will we see a rally in the top pot stocks in April? In February market sentiment caused the selloff in cannabis stocks and with that improving we could begin to see a turnaround this week. But at the current time, marijuana stocks have been extremely volatile in the market.
Have Recent Losses Created Opportunity?
At current market value, top marijuana stocks could have potential gains for investors. Heading into April it could be time to add some cannabis stocks to your watchlist for 2021. Recent drops in stock prices make it more appealing for new investors thinking of investing in the cannabis market. In March these top cannabis stocks have seen significant losses in the market. Because of this, they could have short-term gains in April.
As things progress in 2021 with the cannabis industry these companies have positioned themselves for growth in the market. For the purpose of taking an in-depth look at some of the top pot stocks to watch before April. We can begin looking into these companies' financials and research the stock performance. With this in mind, let's take a look at 2 marijuana stocks to watch to start this week.
Read More
Marijuana Stocks To Watch:
Village Farms International, Inc. (NASDAQ: VFF)
Cronos Group Inc. (NASDAQ: CRON)
Village Farms International, Inc
Village Farms International, Inc is one of the longest-running greenhouse operations in North America. Specifically, the company's wholly-owned subsidiary Pure Sunfarms Village Farm is one of the largest cannabis and CBD producers in America. Currently, Pure Sun Farms is one of the best-selling brands in Canada and has been profitable for eight consecutive quarters. At the present time, the company is strategically becoming a leading developer and supplier of branded and white label CBD products in the U.S. In March VFF stock has seen a drop in market value for the past few sessions. Generally, this is because the company recently reported earnings that fell short of analyst expectations.
In mid-March, Village Farm reported its Q4 and full-year 2020 financial results. To elaborate Pure Sunfarms achieved 28% sequential quarterly growth and 284% year over year retail brand sales of $15.5 million. Also important, the company achieved a Q4 net income of $7 million which equals $0.12 per share. Additionally, Village Farms reported Q4 revenue of $47.4 million a 43% increase from the same quarter the year prior. Before the report analysts set the consensus estimate at $53.1 million. As a result, analysts have cut Village Farms 2021 revenues from $282 million to $249 million. This would be a 46% improvement from 2020 revenue.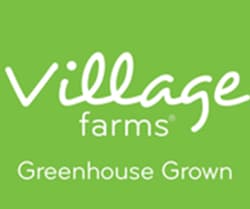 VFF stock is up 29.09% year to date with a high of $20.32 in February. Closing on March 26th at 13.10 the stock has seen market volatility this month. According to analysts at CNN Business VFF stock has a 12-month median price target of $22 per share. In essence, this would be a 68.07% gain from current levels. For this reason, VFF stock is a top marijuana stock to watch for April 2021.
[Read More] Making A Watchlist For April 2021? 2 Marijuana Penny Stocks To Watch Next Week
Cronos Group Inc.
Cronos Group Inc. took a downturn in the market due to a loss in its most recent financials. The company is an innovative global cannabis company that has international production and distribution across five continents. At the present time, Cronos has an extensive portfolio of cannabis brands that have seen success in the Canadian market. In February Cronos released its Q4 and full-year 2020 results which started its downturn. In detail, the company saw net revenue in Q4 of $17 million an increase of $9.7 million from Q4 of 2019.  This was driven by growth in the adult-use cannabis market and medical cannabis exports to Israel and its U.S. segments.
Additionally, Cronos full year 2020 net revenue was $46.7 million an increase of $23 million from the full year 2019. The eye soar is the company's gross loss of $25.8 million in full-year 2020. Actually, this is an increase of $8.2 million from the full year of 2019. Currently, Cronos attributes the loss to a decline in wholesale sales of cannabis.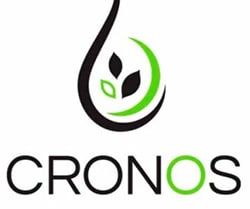 CRON stock is up 33.86% year to date with a high of $15.83 in February. Closing trading on March 26th at $9.29 is close to its lowest levels in March. According to analysts at Tip Ranks CRON stock has a 12-month average price target of $9.13 per share. Actually, this would be a 1.72% downside from current levels. At the moment it seems Canadian cannabis stocks will need the U.S. to pass some form of cannabis legislation to kick start momentum. With this in mind, this could be a Canadian cannabis stock to watch this week.
[Read More] 2 Canadian Marijuana Stocks To Watch Before April 2021
---
MAPH Enterprises, LLC | (305) 414-0128 | 1501 Venera Ave, Coral Gables, FL 33146 | new@marijuanastocks.com