Are These Cannabis Stocks Worth The Investment?
With cannabis stocks being all the rage many people are looking to invest in the cannabis industry. With federal cannabis reform becoming a real possibility in 2021 people want to make sure they can eat a piece of the pie. Since mid-November, most marijuana stocks have been on an upward climb with moments of volatility. Much of this momentum, in general, is surrounded by the politics of the cannabis industry.
For example, prior to our new White House administration, the Republican party was not behind federal cannabis reform. This made passing any form of federal cannabis legislation a challenging task to complete. However, on a state level, cannabis legislation has been expanding quickly across the board. More states have adopted some form of cannabis legislation which has added more value to developing new and existing cannabis markets.
Right now the U.S. cannabis industry is projected to grow in revenue to the sum of $30-$70 billion in the next 5-10 years. Yet if more states go legal these numbers have the potential to grow. As well if cannabis companies that are publicly traded can sell more products it can resonate well in the market. Many people are looking for ways to invest in the cannabis industry and figure out how to become involved before it's too late. That's why investing in the best marijuana stocks can be a good option to go with.
Just remember to take your time and do your homework on each cannabis company before investing. By learning all you can about the cannabis stocks you feel will yield good returns will give you a better understanding of whether or not it's a good investment. With more momentum entering the sectors these cannabis stocks below may be an investment to consider for short and long-term gains.
Marijuana Stock Watchlist This Month
Greenlane Holdings Inc. (NASDAQ:GNLN)
Liberty Health Sciences Inc. (OTC:LHSIF)
Greenlane Holdings Inc.
Greenlane Holdings Inc. is one of the handfuls of cannabis stocks that have been able to sustain its upward push despite small dips in trading. Since back in mid-2020 GNLN stock has been able to recover from these small declines in trading. For instance, GNLN went from $2.69 share on the 4th of November to $4.15 share on the 30th making for a monthly gain of 54 percent. Shortly after this time trading in December was a bit down and sideways with small spikes in trading.
For example trading from December 9th to the 16th resulted in GNLN stock seeing gains of 20 percent before dipping once more and closing Decembers trading on the downside. However, at the start of the new year, GNLN stock began to show signs of better trading as the company was able to pick up more momentum. January 4th to the 11th GNLN stock had a nice rally that produced gains of 44 percent during that time.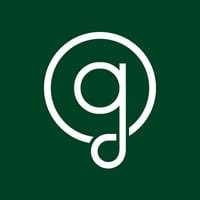 Yet after the 11th of January, the company was not able to sustain its rise in the market. When February arrived GNLN stock followed the same trading pattern as the first 2 weeks of January. February 1st to the 10th GNLN had a 72 percent increase in trading before yet again dipping down in share price. Overall GNLN stock is up for the month and looks to build more mentum to sustain its upward push in the market.
[Read More]
Liberty Health Sciences Inc.
Liberty Health Sciences Inc. is a cannabis company that focuses on the seed-to-sale aspect of its operation. In recent news, the company has announced the opening of its 30th dispensary in Port Charlotte in Charlotte County, Florida. As well the company is already working on its 31st dispensary. This new location is set to be operational in the next several days, pending final Florida Department of Health approvals.
This particular location will have the company's first drive-thru service.
"These two new dispensaries, plus the inauguration of the drive-thru service in Fort Pierce, further increase Liberty's strong and physical presence across the state," said George Gremse, interim Chief Executive Officer. "This continued expansion, together with enhancements like drive-thru service and an expanding product line are designed to address our patients' needs and provide easy access."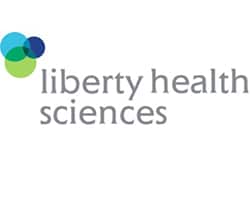 Trading for the company has seen faced a great deal of volatility as the LHSIF stock has fluctuated in price. Since October LHSIF stock has made small increases in trading. From the 6th to 12th the company saw a 21 percent increase in trading. Trading in November volatility continued for the company but was still able to see a monthly gain of 5 percent.
Yet during this time, bigger daily and weekly gains were made. For instance, from November 2nd to the 6th LHSIF stock made a gain of 8 percent in trading. In December LHISF stock began to rally and reach bigger gains. At the start of January, LHISF stock had a nice upward push. This uptick ultimately led to an 8 percent increase in trading for the month. Currently LHSIF stock is up over 20 percent in February.
---
MAPH Enterprises, LLC | (305) 414-0128 | 1501 Venera Ave, Coral Gables, FL 33146 | new@marijuanastocks.com