Top Cannabis Stocks As The Market Rallies
Do you want to invest in the top marijuana stocks while the market is still volatile? Trading short-term is one way to profit from the present market volatility. Cannabis penny stocks are usually the most volatile cannabis stocks to purchase. Making both long-term and short-term investments with market values at current levels may allow you to increase the size of your portfolio.
In addition to their primary long-term investments in cannabis, some long-term investors choose to engage in short-term trading strategies. They do benefit from daily changes in the stock's price. In the current trading environment, marijuana penny stocks have been recognized for their short-term potential. Any equity that trades for less than $5 per share is referred to as a penny stock, for those who are unaware. Cannabis penny stocks have a history of experiencing significant price volatility, which may make successful swing and day trades possible.
By taking advantage of the lower price points, many active traders are presently opening positions in some of the best penny marijuana stocks. The cannabis sector is probably preparing for a potential increase in August. As the broader markets continue to show signs of recovery, let's take a deeper look at three of the best marijuana penny stocks on your list.
[Read More] 3 Canadian Marijuana Stocks To Buy Mid-August?
Top Marijuana Penny Stocks For Mid-August
Ayr Wellness Inc. (OTC: AYRWF)
Village Farms International, Inc. (NASDAQ: VFF)
4Front Ventures Corp. (OTC: FFNTF)
Ayr Wellness Inc.
Ayr Wellness Inc. is a well-known cannabis company situated in Florida. Florida has 50 of the company's 67 active locations for marijuana businesses. In order to grow in Illinois, the company also purchased Herbal Remedies Dispensaries, LLC. Ayr has been granted authority to distribute huge amounts of marijuana for adult use in Massachusetts dispensaries. The company has opened its sixth operational, affiliated dispensary in Pennsylvania. Arizona regulators approved the opening of Ayr's 86,000 square foot processing and growing facility in December. On February 15th, the company made a significant acquisition in the beverage industry by purchasing Levia Cannabis Infused Seltzer.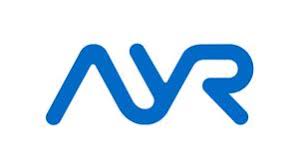 In the first quarter of 2022, the company's revenue climbed by 90% year over year to $111.2 million. In addition, as compared to the first quarter of 2021, adjusted EBITDA grew by 6% to $19.5 million. According to US GAAP, the corporation had an operating loss of $21.1 million for the first quarter of 2022. Ayr forecasts that revenues will be $800 million, operating income will be $100 million, and adjusted EBITDA will be $250 million in the fourth quarter of 2022. At the conclusion of the quarter, the firm had $78.7 million in cash on hand. In March, AYR offered Entourage Vape Offerings in Florida.
The three New Jersey dispensaries of Ayr Wellness officially declared in June that they will start selling marijuana for adult use. At the end of June, Ayr launched its first adult-use dispensary in the greater Boston region in the Back Bay district. The corporation will release the results for the second quarter of 2022 on August 18 before the bell.
AYRWF StockPerformance
AYRWF stock closed on August 16th at $4.63 down 5.44% in the last month of trading. Currently, the stock has a 52-week price range of $4.436-$28.09 and is down 69.50% year to date. According to analysts at Tip Ranks AYRWF stock has a 12-month average price target of $17.40 per share. In this case, this would represent an upside of 275.81% from the last price of $4.63.
[Read More] Top Marijuana Stocks In August 2022
Village Farms International, Inc.
Village Farms International, Inc. and its affiliates produce, market, and distribute greenhouse-grown tomatoes, bell peppers, and cucumbers in North America. The business also conducts activities connected to CBD and cannabis in the US and Canada. One of the largest cannabis companies in North America is Pure Sunfarms, a fully owned subsidiary of Village Farms. A delta 2 greenhouse with a cannabis production license has been granted to Pure Sunfarms, doubling its capacity for output. Last year, Village Farms debuted a new corporate identity and website at www.villagefarms.com.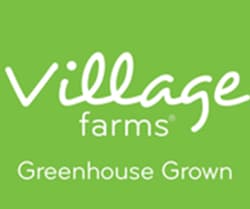 Consolidated sales increased 18% year over year to $82.9 million in the second quarter of 2022, according to the company's financial report issued on August 9. Additionally, its Canadian cannabis company's net revenues rose 37% sequentially and 20% year over year to set a new quarterly record. Right now, Pure Sunfarms is Canada's top-selling brand of dried flowers. The company reported a combined net loss of $36.6 million, or $0.41 per share, which included an impairment charge of $29.8 million for the goodwill and intangible assets of Balanced Health Botanicals. After receiving EU GMP certification in March, Pure Sunfarms is now authorized to export cannabis goods to European markets. Pure Sunfarms and NOYA will also import Cookie's cannabis concentrates into Canada.
VFF Stock Performance
VFF stock closed at $2.92 on August 16th up 2.82% in the last five trading days. Currently, the stock has a 52-week price range of $2.517-$9.81 and is down 54.52% year to date. According to analysts at CNN Business VFF stock has a 12-month median price target of $5.50 per share. In this case, this would represent an upside of 87.71% from its last trading price of $2.92.
[Read More] Top Marijuana Penny Stocks On The Nasdaq To Watch Right Now
4Front Ventures Corp.
The California-based cannabis distributor and retailer 4Front Ventures specializes in cheap, high-quality, mass-produced branded cannabis goods. Currently, the business offers over 25 distinct cannabis products. There are 4Front dispensaries in a number of states, including Illinois, Massachusetts, California, Michigan, and Washington, to name a few. A 558k square foot cultivation and manufacturing plant is now complete by 4Front in Illinois. The deal is being funded by Innovative Industrial Properties, Inc. (NYSE: IIPR), and closed in Q2 2022.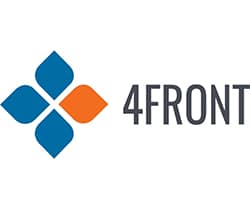 The system-wide pro forma revenue for the second quarter of 2022, as reported by 4Front, was $34.5 million, up 6% from the first quarter. Additionally, Q2 2022 adjusted EBITDA increased by 2% from Q1 2022 to $9.2 million. GAAP sales rose to $28.4 million, up 5% from the previous year. Importantly, Island Cannabis Co.'s accretive purchase was finished in April 2022. The corporation had $6.0 million in cash as of June 30, 2022, and $49.5 million in related-party long-term debt that wasn't due until May 2024.
FFNTF Stock Performance
FFNTF stock closed at $0.58 on August 16th up 11.71% in the past month of trading. The stock has a 52-week price range of $0.474-$1.31 and is down 42.57% year to date. According to analysts at CNN Business FFNTF stock has a median price target of $1.36 per share. This median estimate would represent an upside of 134.41% from its last trading price of $0.58.
Trading Penny Pot Stocks And Making Better Investments
When attempting to pinpoint the businesses with the most potential, reviewing a company's financials and press releases may be of great assistance. Before choosing a position, you should investigate a corporation carefully. If you get more proficient at using technical indicators and chart patterns, your investment returns may rise. Given the market's current conditions and the cannabis industry's rapid local and global growth, short-term traders may benefit from them. In this market situation, it may be beneficial for you to become familiar with a range of trading strategies. These may be among the best marijuana stocks to add to your watchlist for August 2022.
---
MAPH Enterprises, LLC | (305) 414-0128 | 1501 Venera Ave, Coral Gables, FL 33146 | new@marijuanastocks.com