Investing In The Best Marijuana Stocks 2022
Investing in marijuana stocks is something that takes time patience and education. Like anything we don't know, we must learn how to use it and apply it, and looking for marijuana stocks to buy is no different. The cannabis sector is one that has a handful of companies and not all are publicly traded. For the cannabis companies that are publicly traded, they offer investment opportunities for those looking to get involved. To be more specific publicly traded companies are traded on the open market and regular people can own shares of the companies.
Like any other type of investing you need a plan and a strategy. When you have a plan it can give you a better chance of making money. Especially in a sector with volatile trading. The thing for most marijuana stocks is they perform with unpredictable patterns. That is why in more recent trading it's been more fast pace. This is again mainly due to how quickly share prices can change in the sector.
But as mentioned before with a game plan patience and good execution there could be more days of seeing gains. So if you are going to look for cannabis stocks to watch make sure you do your due diligence and find the right companies for your portfolio. The companies below are a few marijuana stocks to watch in mid-August.
Marijuana Stocks To Watch In The Stock Market
StateHouse Holdings Inc. (OTC:STHZF)
Planet 13 Holdings Inc. (OTC:PLNHF)
StateHouse Holdings Inc.
StateHouse Holdings Inc. engages in the cultivation, processing, manufacturing, distribution, and retail of cannabis products for the adult-use and medical markets in the United States. It operates 14 dispensaries covering Northern and Southern California and one in Oregon. The company was formerly known as Harborside Inc. and changed its name to StateHouse Holdings Inc. in July 2022. Over the last several weeks, the company made a few important news releases.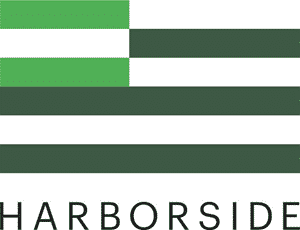 The first was news about an agreement with the IRS to resolve and reduce legacy 280E federal tax obligations. This issue is a result of what was related to Harborside. This agreement is to result in a positive non-cash accounting adjustment of approximately $15.8 million. Following this news, the company received an IIROC trade resumption for the ticker $STHZ. IIROC is the national self-regulatory organization that oversees all investment dealers and trading activity on debt and equity marketplaces in Canada.
[Read More] Are These Marijuana Stocks A Buy Mid-August?
Planet 13 Holdings Inc.
Planet 13 Holdings Inc. In the company's more recent news it announced the purchase option for an Illinois dispensary. Planet 13 has entered into an Option Purchase Agreement that gives Planet 13 the option to purchase 51% of Planet 13 Illinois, LLC ("Planet 13 Illinois") from Frank Cowan.
[Read More] 2 Marijuana Stocks To Buy Now?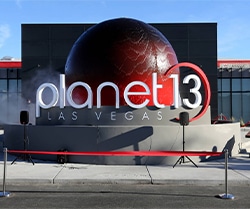 Words From The CEO
"We are pleased to enter into this agreement with our partner to give us the option to assume full control of the Illinois dispensary upon receipt of regulatory approvals. Frank Cowan has been a pleasure to work with, and we look forward to continuing that partnership," said Bob Groesbeck, Co-CEO of Planet 13.
---
MAPH Enterprises, LLC | (305) 414-0128 | 1501 Venera Ave, Coral Gables, FL 33146 | new@marijuanastocks.com