Best Marijuana Stocks Mid-January
Are you interested in buying the top cannabis stocks for January 2023? Many top cannabis stocks have displayed some upward momentum to start the year. After declining to new lows last year due to delays with US federal cannabis reform, pot stocks could offer reasonable entry prices. The cannabis market is expected to grow by more than twice its current size during the next five years.
As the cannabis market grows, companies that provide accessories to consumers could experience substantial growth. In light of this, this might provide marijuana investors a second chance to acquire pricey companies at cheaper trading rates. As 2023 draws near, let's look at two of the top marijuana stocks that have increased this month.
[Read More] The Best Marijuana Stocks In The Stock Market 2023?
Top Cannabis Stocks For Watchlist This Week
High Tide Inc. (NASDAQ: HITI)
Greenlane Holdings, Inc. (NASDAQ: GNLN)
High Tide Inc.
High Tide Inc. is a cannabis dispensary that also manufactures and sells products associated with cannabis. The company's portfolio comprises a reputable international manufacturer and distributor of cutting-edge smoking accessories and a well-known Canadian cannabis brand. The company intended to become the most significant accessories online marketplace. 127 stores across Canada currently carry the High Tide brand. The UK is Blessed CBD's main market, and High Tide bought the company in October 2021. The company raised its market share and outperformed all rivals to claim the top spot in Alberta's market with the opening of its 66th retail cannabis store. High Tide announced the purchase of NuLeaf Naturals as its largest acquisition date.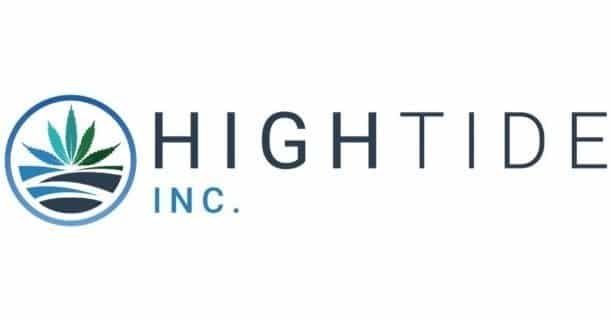 High Tide earned revenue in the third quarter of 2022 that increased by 98% to $95.4 million from $48.1 million in the same quarter the previous year. Revenue climbed sequentially by 18% compared to the second quarter of 2022. Additionally, from $16.7 million in the third quarter of 2021 to $25.8 million in the current quarter, the gross profit climbed by 54%. The company's gross profit margin decreased to 27% in the three months that ended July 31, 2022, from 35% in the same quarter the previous year. When considered sequentially, the gross profit margin was virtually in line with the final 28% percentage for the prior quarter. The business inaugurated its 145th retail location in Canada under the Canna Cabana brand on December 19. The company will release its fourth quarter fiscal 2022 results on January 30th after the close.
HITI Stock Performance
The shares of HITI finished at $1.53 on January 11th, up 2.68% in the last five days of trading. The stock is currently trading in a 52-week price range of $1.30 to $5.893, down 0.65% year to date. HITI stock has an average price target of $8.93 per share, according to Tip Ranks analysts. In this example, the upside would be 483.66% over the current market price of $1.53.
[Read More] Are Marijuana Penny Stocks A Buy In 2023? 3 To Watch Now
Greenlane Holdings, Inc.
Greenlane Holdings, Inc. is a well-known cannabis accessory brand worldwide. The company's major items in the US and other countries include premium vaporizers, kid-safe packaging, and cannabis accessories. Currently, more than 11,000 stores around the world sell Greenlane products. In 2021, Greenlane and KushCo Holdings, Inc. completed their merger. The business acquired DaVinci, a renowned creator, and producer of pricey portable vaporizers.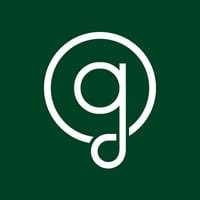 In the third quarter of 2022, same-store sales rose by 46% when compared to the same period the year prior and by 18% when compared sequentially, according to corporate statistics. Revenue increased by 98% to $95.4 million in the third quarter of 2022 from $48.1 million in the same quarter of 2021. The company is also very near to having the biggest revenue of any cannabis company reporting in Canadian dollars, with a current yearly revenue run rate of over $400 million. A big agreement was made between Greenlane and Universal Distribution regarding the distribution of Greenlane brands across Latin America. After completing the acquisition of KushCo Holdings, Greenlane might rank among the biggest support service suppliers worldwide.
GNLN Stock Performance
GNLN stock closed at $0.365 on January 11th, up 4.29% in the past five trading days. Currently the stock has a 52-week price range of $0.27-$20.40 and is up 26.96% year to date. According to analysts at Tip Ranks, GNLN stock has a 12-month average price target of $1.38 per share. In essence, this would represent an increase of 284.62% from its current trading price of $0.365.
[Read More] 2 Marijuana Stocks To Watch Before The Close
Trading Pot Stocks In 2023
Examining their financials and press releases may make it easier to identify the best cannabis companies on the market. In an effort to benefit from the recent market instability, many seasoned traders are actively placing short-term investments in the leading cannabis companies. Prior to initiating a position, use technical indicators and chart patterns to ascertain the ideal parameters. Your capacity to carry out successful transactions can be improved by actively seeking profitable situations. Given the volatility of major marijuana companies this month, these might be some of the top marijuana penny stocks to follow in the cannabis industry.
---
MAPH Enterprises, LLC | (305) 414-0128 | 1501 Venera Ave, Coral Gables, FL 33146 | new@marijuanastocks.com