Best Ways To Invest In Cannabis Through 2023 Volatility
Are you looking for innovative ways to make investments in the cannabis sector? For the past two years, several top marijuana stocks have been falling, hitting new lows around the end of 2022. In general, the Senate's numerous unsuccessful attempts to enact federal cannabis reform are mostly to blame. Although long-term cannabis investors were disappointed since they had hoped for quick cannabis reform, this opened up a massive opportunity for new investors.
Trading cannabis penny stocks is one-way cannabis investors profit from the present slump in the cannabis industry. For the ease of those who are unsure, any stock that trades for less than $5 is referred to as a penny stock. These marijuana companies, known for their severe market volatility, might provide short-term investors with significant returns.
Day and swing traders usually make the most money when trading in a market like this. Some long-term investors also use short-term trading techniques in addition to their long-term investments in the cannabis sector. As a result, they stand to benefit from everyday stock price swings. Investors could be able to profit from the sector's downfall to take advantage of the current market trend. The two marijuana stocks under $1 to watch in 2023 are listed below.
[Read More] 3 Marijuana Stocks To Watch In The Stock Market Today
Top Cannabis Penny Stocks For Your January List Now
StateHouse Holdings Inc. (OTC: STHZF)
Cansortium Inc. (OTC: CNTMF)
StateHouse Holdings Inc.
One of the first six American companies to receive a cannabis license was StateHouse Holdings. The company, formerly known as Harborside, added two more stores, bringing its total number of establishments in Oregon and California to 13. In 2021, StateHouse began growing its footprint in California, and this trend is expected to continue. StateHouse's Salinas growing facility has grown, enabling year-round production and a doubling crop capacity. On March 1st, the company successfully purchased Urbn Leaf; in March, Loudpack was also acquired.

Overall net revenues for the third quarter of 2022 were $30.8 million, up 77% from $17.5 million, according to StateHouse. The growth in total net revenue was primarily driven by the acquisitions of LPF JV Corporation and UL Holdings Inc. ("Urbn Leaf") ("Loudpack"). Along with the opening of the Harborside branded retail dispensary in San Francisco's Haight Ashbury neighborhood and the Urbn Leaf branded retail dispensary in Grossmont in April 2022. Gross profit was $11.1 million, up 31% from the gross profit of $8.4 million in the third quarter of 2021, before biological assets were considered.
In Q3 2022, retail revenues increased by $7.3 million from Q3 2021 to $16.5 million, or 53.4% of all sales. In addition, StateHouse announced the opening of the Urbn Leaf dispensary in West Hollywood on January 9. Management anticipates that StateHouse will generate a materially positive Adjusted EBITDA in 2023 as a result of the significant cost reductions and efficiencies the company has already achieved and its financial projections.
STHZF Stock Performance
STHZF stock closed at $0.095 on January 9th   and has a 52-week price range of $0.058-$0.68. In this case, CNN Business analysts gave STHZF stock a median price target of $0.28 per share. This would represent an upside of 191.28% from its last trading price of $0.095.
[Read More] Looking For Top Marijuana Stocks For 2023? 3 Under $2 To Watch
Cansortium Inc.
The Florida-based cannabis company Cansortium Inc. is dedicated to creating top-shelf marijuana. The company currently has locations in Texas, Michigan, and Pennsylvania. With a $90 million loan and equity arrangement, Cansortium is expanding into Florida and Pennsylvania this year. The business claims that a dispensary is currently operating in Fruitland Park, Florida. Cansortium is one of Florida's largest dispensary networks, with 27 sites. Under the Fluent brand, Fluent provides a variety of high-end consumables, full spectrum extracts, cartridges, and lotions.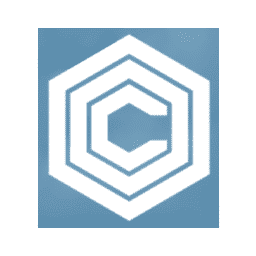 Cansortium reported a 42% year-over-year growth in revenue to $22.1 million in its third quarter 2022 financial results. Additionally, Q3 Adjusted EBITDA reached a new high of $11.7 million, up 15% QoQ and more than 2x YoY, with $5.4 million in cash from operations. Revenue in Florida increased by 39%, from $13.1 million to $18.2 million. By the end of 2022, the company plans to open one new Florida facility, followed by three more in the first part of 2023.
Cansortium revealed on January 6th that in consideration for the cancellation of US$162,500 in unpaid director fees, the company had given some of its directors a total of 1,354,167 common shares. According to CSE rules, the price at which the Debt Shares are being issued is equal to the closing market price of the Company's common shares listed on the CSE on December 30, 2022, which equals US$0.12.
CNTMF Stock Performance
On January 9th, CNTMF stock finished at $0.1425, down 18.57% in the past month of trading. The stock is now trading in a 52-week price range of $0.1040-$0.6810 and is down 78.45 percent in the last year.
[Read More] 2 Marijuana Stocks To Watch End Day 2023
Investing Short-Term In Penny Pot Stocks
Finding the top cannabis companies on the market may be simpler by looking at their financials and press releases. A lot of experienced investors are actively trading short-term positions in the top cannabis companies in an effort to profit from the current market volatility. Use chart patterns and technical indicators to identify the best entry points and take-profit areas before establishing a position. You can increase your ability to close profitable trades by actively looking for favorable opportunities. These can be some of the top pot penny stocks to watch for 2023 due to the notable volatility of the most well-known US marijuana stocks.
---
MAPH Enterprises, LLC | (305) 414-0128 | 1501 Venera Ave, Coral Gables, FL 33146 | new@marijuanastocks.com