Investors See Cannabis Industry Growth Potential
Investing in marijuana stocks in 2021 has become a focus for more investors. As the U.S. cannabis industry grows closer to federal cannabis reform in 2021 this could be a prime moment for the marijuana industry. At the current time, investors are looking for the best pot stocks to buy for gains in the market. In reality, this has become more difficult to decide with the increased market volatility in the sector as we reach new highs in the market. One sector that has become more susceptible to price volatility in February is Canadian marijuana stocks.
Actually, most marijuana stocks reached new highs on February 10th before losing significant value the next day. But top Canadian marijuana stocks like Tilray, Inc. (NASDAQ: TLRY) gained 19.41% in trading on February 16th. Recently Canadian cannabis stocks are rallying around U.S. federal reform and a recent announcement by David Klein the CEO of Canopy Growth Corporation (NASDAQ: CGC) that he expects to be profitable by 2022. In essence, this year has seen substantial gains so far for Canadian pot stocks. In some cases, these marijuana stocks have seen triple-digit percentage gains in 2021.
Increased Volatility As Cannabis Stocks Reach New Highs
One thing investors should keep in mind at the moment is the increased volatility in the cannabis sector. In reality, last week's pullback could be the first sign of more price fluctuations in the market. While the Canadian cannabis stocks have seen the most gains in 2021 recently, they have also seen significant swings in market value. One area that saw the most volatility in marijuana stocks that trade at lower price points. At the current time, these pot stocks have become a focus of Reddit investors and this has added more upward momentum in the market.
This week these marijuana stocks seem to be assessing some of the recent gains in February. With top Canadian cannabis companies reporting strong financials to begin 2021 it could be time to find marijuana stocks to add to your watchlist this month. In the Canadian cannabis sector, these pot stocks could hold value for gains in the market. For the purpose of researching pot stocks that have seen recent momentum let's take a look at 2 Canadian cannabis stocks to watch in February.
Read More
Marijuana Stocks To Watch:
OrganiGram Holdings Inc. (NASDAQ: OGI)
Sundial Growers Inc. (NASDAQ: SNDL)
OrganiGram Holdings Inc.
OrganiGram Holdings Inc. is a Canadian licensed producer of cannabis and cannabis-derived products. The company focuses on producing high-quality, indoor-grown cannabis for medicinal and recreational purposes. Additionally, OrganiGram has also been developing international business partnerships adding to the company's global footprint. Last Month on January 12th OrganiGram announced its Q1 fiscal 2021 results. In detail Canadian adult-use recreational gross to $22.5 million up 42%, and net revenue grew to $16.8 million up 30%. Also, the company is reporting it has begun increasing production to meet increasing consumer demand. In essence, this should allow the company to capture more sales in the future.
Currently, OrganiGram has a number of opportunities it believes can improve growth in 2021. For one the Canadian market continues to grow and with the derivatives market adding cannabis products for revenue growth. In addition, the number of retail stores in Canada has increased significantly. In fact, since mid-2020 the number of stores in Canada's provinces grew by about 47%. This should turn into increased demand for the company's new cannabis products for the market.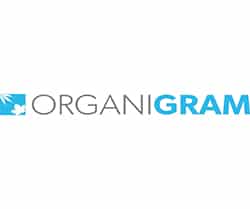 OGI stock is up 213.53% year-to-date with a new high of $6.45 on February 10th. On February 16th the stock closed at $4.18 and could see some downward pressure in the market. In reality, OrganiGram has strong financials and could be an option for a Canadian marijuana stock for a long-term hold. OGI stock could be an option to add to your watchlist for February. With this in mind, OGI stocks is a possible marijuana stock to buy this week in February.
[Read More] 2 Marijuana Stocks To Watch That Keep Trending Up In The Market
Sundial Growers Inc.
Sundial Growers Inc. is a licensed producer in Canada that cultivates cannabis using state-of-the-art indoor facilities. The company has a small batch approach to growing cannabis that produces award-winning quality cannabis for consumers. In 2020 Sundial produced Q3 financials with branded net cannabis sales up 77%. Currently, Sundial is adapting to consumer needs and producing better quality cannabis with higher THC potency.
At the current moment SNDL stock has become a focal point for Reddit investors who have managed to push the stock to new highs. Indeed, this has added increased market fluctuations with the stock. In essence, this has increased the risk of starting a position in SNDL Stock.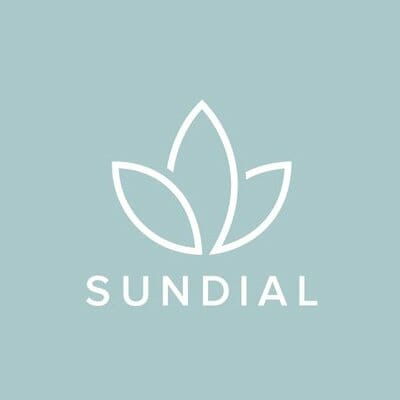 At the present time, SNDL stock is up 362.51% since the start of 2021 with a new high of $3.96 on February 11th. After reaching this new high SNDL stock has lost significant value pulling back to $2.19 by February 16th. In the event, SNDL continues to pullback it could be a candidate for some short-term gains. For this reason, SNDL stock is a top Canadian cannabis stock to watch the third week in February.
[Read More] Are These Marijuana Stocks In Your February Portfolio?
---
MAPH Enterprises, LLC | (305) 414-0128 | 1501 Venera Ave, Coral Gables, FL 33146 | new@marijuanastocks.com