These Marijuana Stocks Keep Moving Up In The Market
When it comes to cannabis stocks there has been a more vested interest than ever before. Much of this interest comes from not just a political standpoint but also with cannabis legislation. Since this past November, many marijuana stocks have been able to pick up in trading. More recently the cannabis sector as a whole has been on an upward path. Some marijuana stocks have hit consecutive highs in the first few months of 2021.
This has left many people and investors searching for ways to be involved in the industry. With this, there has been a record amount of money is being invested in too many different cannabis companies. In addition to this more money is also being invested into the top marijuana stocks. Now just because money is being put into the top pot stocks doesn't mean some of the less popular marijuana stocks are not making moves as well.
Most times when investing in pot stocks people tend to only focus on what's trending or the top players by market performance. As always you must research each potential investment so you can weigh the risk factor. Many marijuana stocks have been performing well and reaching new levels. This at times causes the fear of missing out when uncertainty happens and no one wants to miss an opportunity to make money.
With cannabis being one of the main focuses in the market understanding when and what to spend your money on is key. Overall cannabis has been a hot topic in the finance world and once again taken a front seat. Below are 2 cannabis stocks that have garnered more attention from investors. So as the new year progresses these 2 players could be a money-making opportunity.
Pot Stocks To Watch Right Now In 2021
GrowGeneration Corp. (NASDAQ:GRWG)
Curaleaf Holdings, Inc. (OTCMKTS:CURLF)
GrowGeneration Corp.
GrowGeneration Corp. work in the ancillary side of the cannabis industry. The company owns and runs a chain of hydroponic stores throughout different places around the United States. In recent news, the company has announced its acquisition of Grow Warehouse, a four-store chain of hydroponic and organic garden stores in Colorado and Oklahoma.
"We continue to acquire best-of-breed hydroponic stores that complement our existing footprint and accelerate our growth strategy," said Darren Lampert, GrowGeneration's CEO. "Grow Warehouse is our third acquisition this year and boasts a team of 50-plus grow professionals and an additional 35,000 square feet across four state-of-the-art facilities. It's exactly the type of acquisition that will continue to position GrowGen for long-term growth and success."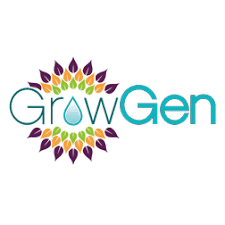 Over the last few months, GRWG stock has been trading up in the market.
From mid-August was when the company made its initial climb in the market. However from November to February that momentum has continued. In December GRWG stock saw gains of 20 percent from that time. At the start of 2021 things continued to push up in the market.
In January GRWG stock had a solid boost in trading with gains of 10 percent during that time. Moving into February GRWG stock had another spike in trading that led to the company reaching new all-time highs. Currently GRWG stock is up 35 percent. As things progress further for the company the new year has looked good for this marijuana stock to watch.
[Read More]
Curaleaf Holdings, Inc.
Curaleaf Holdings, Inc. is a leading U.S. provider of consumer products in cannabis, with a focus to improve lives by providing clarity around cannabis. Over the last 2 to 3 months trading has picked up significantly. Some investors feel that CURLF stock has more potential as a long-term play as more things develop for the company. However, some investors see CURLF stock as a short-term play. Yet either way, the end result is the same seeing a return on investments. Since October CURLF stock has seen a significant increase in trading.
From October to the start of December CURLF stock has seen gains of 54 percent. This was a solid push that displayed the growth potential of the companies market performance. At the start of the new year like many other cannabis stocks, CULRF stock had another increase in trading. In January CURLF stock saw a small gain of 3 percent before hitting new highs in the following month.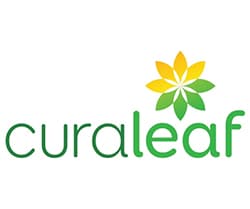 In February CURLF stock hit new highs with a current increase of 21 percent in trading. As it stands the company is making progress to where more investors are keeping an eye on this marijuana stock to watch In recent news, the company announced the opening of a new Curaleaf-branded location in Bangor, Maine. This new location makes a total of 3 branded cannabis stores in Maine.
"We're thrilled to increase product access to a new part of the great State of Maine," commented Scott Reed, General Manager at Curaleaf Maine. "We have been rooted in Maine for more than a decade, proudly serving patients in Auburn and Ellsworth and actively working to give back to these great communities through community service and fundraisers. We're excited to join Bangor and continue developing meaningful connections with new patients and our new community."
---
MAPH Enterprises, LLC | (305) 414-0128 | 1501 Venera Ave, Coral Gables, FL 33146 | new@marijuanastocks.com