The Cannabis Sector Continues To Show Momentum
As marijuana stocks begin a short trading week most of the best pot stocks to invest in are moving up in the market.  After leading cannabis stocks reached new highs in the market last week on February 10th a pullback the next day wiped out a portion of those gains. Currently, many top marijuana stocks are regaining some of that value to start the third week in February. But will pot stocks continue to move upward or will investors begin to take the substantial profits made to start 2021? In reality, most cannabis stocks are up double-digit percentages to start the year. So, the question is can marijuana stocks continue to see upward momentum?
At the present time, cannabis stocks are retesting some of the resistance points on the upside. In fact, top U.S. marijuana stocks like GrowGeneration Corp. (NASDAQ: GRWG) are up 7.25% at $61.08 around noon on February 16th.  Currently, GrowGen is one of the best performing U.S. ancillary marijuana stocks in 2020 and has continued seeing gains in 2021. Most U.S. marijuana stocks have seen a similar market trend. Actually, American marijuana stocks have seen a steadier climb when compared to the Canadian cannabis sector.
As of last week, investors saw exactly what market volatility looks like when dealing with pot stocks. One thing to keep in mind when dealing with cannabis stocks is that they are known for market volatility. Although for the past four months most pot stocks have managed to see gains in the market. Realistically U.S. cannabis companies are the best positioned to see revenue growth from the American market. In fact, most have performed much better than leading Canadian cannabis companies.
U.S. Cannabis Stocks And Canadian Marijuana Stocks
Presently due to cannabis being federally illegal U.S. vertically integrated cannabis companies cannot trade on U.S. stock exchanges. This leaves them trading on the Over-the-Counter markets which are not traded on Robinhood and Webull apps. This limits the exposure to a growing number of investors using the app for trading. In fact, it has sent most new investors buying Canadian marijuana stocks instead of U.S. companies.
For the purpose of focusing on U.S pot stocks that could grow significantly in the next few years, we can research some options. At the present time, these cannabis companies are expanding in the U.S. market. In the event they produce decent revenue growth in their financials this could be catalysts for gains. With this in mind, let's look at 2 cannabis stocks with growth potential for 2021.
Read More
Marijuana Stocks To Watch:
TerrAscend Corp. (OTC: TRSSF)
Acreage Holdings, Inc. (OTC: ACRHF)
TerrAscend Corp.
TerrAscend Corp. is a leading U.S. cannabis operator with vertically integrated operations across the nation.  At the moment the company has operations in Pennsylvania, New Jersey, California and also operates as a licensed producer in Canada. TerrAscend operates the Apothecarium dispensary which is an award-winning cannabis retailer. In 2020 TerrAscend reported Q3 2020 record revenue up 90% year over year.
Additionally, the company is predicting full-year guidance in 2020 of $196 million in net sales. Also, TerrAscend gave 2021 full-year guidance of $360-$380 million in net sales. While the cannabis market continues to prosper in 2021 TerrAscend could see further growth. In essence, the stock has been climbing steadily since November 2020. As TerrAscend continues to expand and see substantial revenue growth TRRSF stock could have future gains.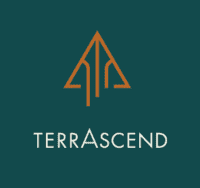 TRSSF stock is up over 49% year-to-date with a new high of $16.20 established in trading on February 16th. Currently, analysts at Stock Invest are expecting TRSSF stock to rise by79.04% during the next 3 months. This price target is based on the stock's current short-term market trends. With this in mind, TRSSF stock is a top marijuana stock to add to your watchlist for February.
[Read More] Top American Marijuana Stocks To Watch Early Next Week
Acreage Holdings, Inc.
Acreage Holdings, Inc. is a multi-state operator of cannabis cultivation and retail facilities in the U.S. At the present time, the company has a footprint in 15 states across the country. In detail, this includes 28 operational dispensaries, 24 processing facilities, and has 71 dispensary licenses for future development. Recently, Acreage announced it would report its full-year 2020 earnings on March 9, 2021, after the close. In the event, Acreage can produce revenue growth for 2020 the stock could see more value.
Another important thing to know about Acreage is its agreement with Canadian cannabis giant Canopy Growth Corporation (NASDAQ: CGC). One part of the partnership has Acreage marketing and distributing Canopy Growth's THC-beverage portfolio in the U.S. Actually, the two will be launching the beverages in the U.S. this summer. In essence, this could add substantial revenue to both companies.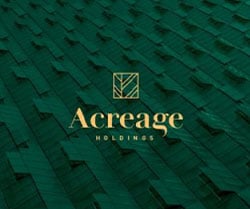 ACRHF stock is up over 132% since the start of 2021 with a new high of $9.00 on February 10th. Since then, the stock has pulled back going into the close on February 16th at $7.11. While ACRHF stock has performed well to start the year and could have more potential as things progress for the U.S. cannabis industry. For this reason, ACRHF stock is a possible marijuana stock to buy in February 2021.
[Read More] Are These Marijuana Stocks In Your February Portfolio?
---
MAPH Enterprises, LLC | (305) 414-0128 | 1501 Venera Ave, Coral Gables, FL 33146 | new@marijuanastocks.com