2 Marijuana Stocks That Have The Potential To Be Big Plays In 2021
Over the last 3-6 months, marijuana stocks and the entire cannabis industry has been gaining more attention. Much of this is due to the potential of proper cannabis legislation on the federal and state level. In recent trading, some marijuana stocks have been on a 2021 rally reaching new highs. This has caused a great reaction with potential investors who took a stronger interest to invest in the best marijuana stocks to buy.
The entire industry could change essentially overnight with the right cannabis legislation. Right now many states are soon to vote on whether or not they will pass some form of cannabis bill that will establish a new market. The more states that go legal the more revenue that can be generated all while creating more opportunities. Also when a business is doing and numbers are up most times it can have a positive outcome on how some marijuana stocks trade.
As it stands there is a bug focus on the U.S. cannabis industry versus the Canadian cannabis industry. It's not that Canadian marijuana stocks are not valued but due to many issues to executing its legal market, some Canadian stocks have dropped in trading. Yet more recently some Canadian marijuana stocks like Aphria Inc. (APHA) have picked up in trading. This is a good sign that there may be more potential with Canadian cannabis stocks than one thinks.
However, still, the bigger picture relies on ending cannabis prohibition which would allow other markets to take part in the booming U.S. cannabis industry. With U.S. cannabis companies being center stage there are a lot of investors looking to expand their portfolios. The 2 cannabis stocks below are potential options that an investor may add to his or her portfolio.
Pot Stocks To Watch In 2021
Planet 13 Holdings Inc. (OTC:PLNHF)
Innovative Industrial Properties Inc. (NYSE:IIPR)
Planet 13 Holdings Inc.
Planet 13 Holdings Inc. is a well-known vertically integrated cannabis company. With its operation headquartered out of Las Vegas Nevada, the company is most popular for its cannabis superstore. Since back at the end of November the company was able to pick up its trading momentum. During that time PLNHF stock from November 20th to the 30th made 32 percent gains.
Much of this past momentum had to do with an increase in cannabis sales due to covid along with the presidential election. Pushing forward the company was able to battle through volatility to keep up the company's trading. On February 10th PLNHF stock reached new all-time highs with a share price of $8.59. So far for the new year, the PLNHF stock is up a total of 42 percent. This market performance has attracted more investors to keep the company as a marijuana stock to watch in 2021.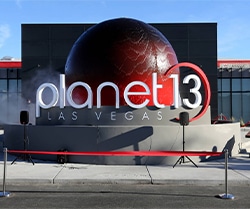 Currently, the company has been working on expanding its operations. In the company's most recent news Planet 13 announced they have received the green light to start the building process of its new cannabis superstore located in Santa Ana, California. This progression is a sign that the company is showing consistent growth. Even in a time when other businesses in America are still recovering from the pandemic.
[Read More]
Innovative Industrial Properties Inc.
Innovative Industrial Properties Inc. is one cannabis company that works in a unique niche in the cannabis industry. The company works in the cannabis real estate sector as Innovative Industrial Properties operates as a REIT. This means the company buys real estate with the focus to lease out the properties licensed cannabis producers. Since the end of 2020 IIPR stock began to rise in trading but it wasn't until December when the company started to pick up more momentum.
In the first 2 weeks of December, IIPR stocks got off to a slow start with a 4 percent increase in trading. However, as trading progressed during that time IIPR stock was able to sustain its upward push before the start of the new year. IIPR stock saw an overall 18 percent increase in December trading. At the start of the new year, the company had a bit of a downtrend for the first few days of trading before eventually picking back up later in the month. Although this uptick in trading for January was short-lived as IIPR stock closed the first month of 2021 with a slight dip.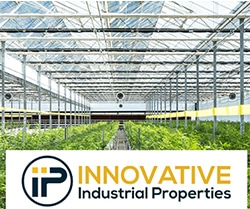 Yet even with a dip at the end of January the start of February was a different story. Currently IIPR stock is up 12 percent in February. During this time the company was able to reach new all-time highs. This upward momentum that the company has had is an indicator that more investors are taking notice of this marijuana stock to watch. As things progress for the company there is much in the works that have the potential to show great promise in the near and distant future.
---
MAPH Enterprises, LLC | (305) 414-0128 | 1501 Venera Ave, Coral Gables, FL 33146 | new@marijuanastocks.com