Hawaii Introduces New Cannabis Bills
With marijuana stocks getting a push in the market to start 2021 there more going on than some can see. Not only are cannabis stocks building more momentum but the cannabis industry as a whole is gaining more attention. Much of this newfound interest is due to cannabis legislation. In 2021 over 10 states are soon to vote on whether or not they will legalize cannabis in some way.
With more states going legal it will allow for new markets to be created. Not only that many multi-state operators will be able to capitalize off these new states. It comes as no surprise that more people are taking an interest in new cannabis markets that are being developed in the United States. Currently, the U.S. cannabis industry has a great deal of attention as more investors see the present and future potential. Even though the Canadian cannabis industry is starting to pick up momentum people have put more money into the U.S. side of the industry.
Right now the big focus in the U.S. is cannabis legislation on state and federal levels. The more states that pass some form of cannabis legislation will only help to further progress the growth of the cannabis industry. On the other hand, if the United States can pass federal cannabis reform that would allow the industry to reach its full potential. Right now as more states work on cannabis legislation a few have already started the process.
Hawaii Is Working On Better Cannabis Legislation
Recently state legislators in Hawaii have cast their vote in regards to 2 pieces of cannabis legislation. This cannabis bill would be to legalize and regulate the use of cannabis for those who are 21 and older. In addition to this, the 2nd bill would increase the amount of cannabis you can have under the state's current decriminalization law. As mentioned above Hawaii has already passed a bill that has decriminalized cannabis on the island.
Right now you can have up to three grams of cannabis in your possession which is not a big amount to carry. In 2019 is when this cannabis bill was passed and took effect back in 2020. This measure was meant to substitute harsh penalties for a simple fine of $130. The new cannabis bill that has been voted on would increase the amount a person may possess which would be one ounce of dried flower.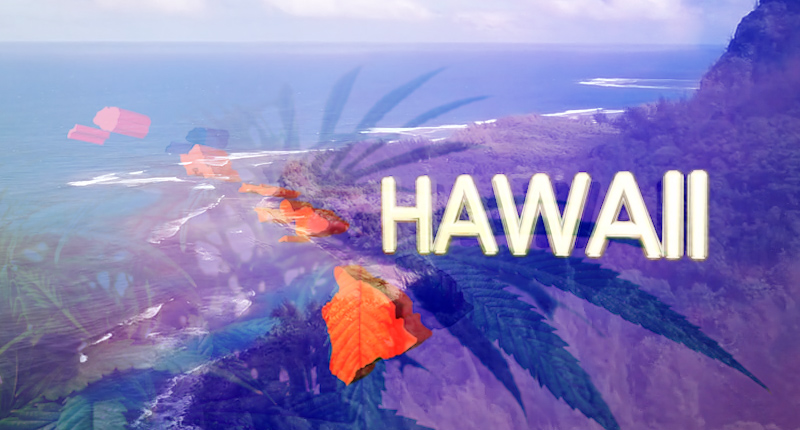 As well bill SB 767 which is a different piece of legislation that would grant businesses to cultivate, produce and sell cannabis products. It would also allow adults to grow up to three mature plants for personal use. Each new cannabis bill has recently been approved by the Senate Committee on Public Safety, Intergovernmental, and Military Affairs. The bill to decriminalize cannabis was passed unanimously, 5–0. Yet during this time, the bill to legalize cannabis received no votes.
[Read More]
Will Hawaii Pass A Bill To Legalize Cannabis?
Bill SB 767 will now become part of a hearing between the Senate Judiciary and Ways and Means committees. Shortly after this meeting, the bill will proceed to the chamber floor. This decriminalization bill will head to the Judiciary Committee. This committee is run by the same people who led the panel when they approved a separate cannabis legislation bill.
This previous bill was shortly halted about 2 years ago. Cannabis supporters in the state are confident the marijuana decriminalization expansion bill will be approved. They would also like to see state legislators change the measure to reduce the current $130 penalty.
"An increased threshold will help minimize the impact of the state's criminal legal system upon those who possess cannabis, which is far from an inconsequential number," Nikos Leverenz, board president for the Drug Policy Forum of Hawaii (DPFH), told Marijuana Moment in an email. The group submitted testimony to the panel in favor of both bills.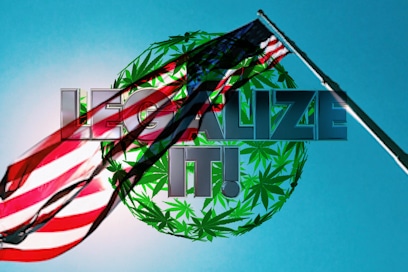 "From 2000 to 2017 there was an average of over 1,000 cannabis possession arrests in each year in Hawaii," Leverenz said, "with Native Hawaiians composing a plurality of that number."
In regards to cannabis legalization, DPFH told state lawmakers legalizing cannabis in the state change could grow the state's economy. As well as the increase in tax revenue that may reach tens of millions of dollars.
"Even a smaller state like Alaska, which has a modest adult-use cannabis sector that has been online for three years, now sees $25 million in excise tax," the group said in written testimony, adding that legalization could also make Hawaii more of popualr destination for travelers.
Final Thoughts On Hawaii Going Legal
With this new cannabis bill SB 767, the Hawaii Department of Health would need to figure out how to set up guidelines. These rules and regulations would need to be finished, by July 1. The department would also create guidelines around licensing, security requirements, product labeling, and overall health and safety regulations. This is in addition to rules on advertising restrictions and the prevention of marijuana sales to underage individuals.
Later on this month cannabis bill SB 738, is scheduled for a morning hearing in the Senate Judiciary Committee. The bill's initial introduction took place late last month. This happened less than 12 months after state legislator's lawmakers introduced a bill to study the use of psychedelic mushrooms. While Hawaii waits to see what will come of its new cannabis bills there high hopes that it will pass. This will add more value to the U.S. cannabis industry.
---
MAPH Enterprises, LLC | (305) 414-0128 | 1501 Venera Ave, Coral Gables, FL 33146 | new@marijuanastocks.com