Best Cannabis Stocks In October 2022
Are you looking for the best marijuana stocks as the market declines? One way cannabis investors are taking advantage of the current growth in the cannabis sector is by trading cannabis penny stocks. Any stock that trades for less than $5 is referred to as a penny stock for the convenience of those who are unsure. For short-term investors, these marijuana companies, which are known for their high volatility in the current market environment, could yield big gains.
The cannabis market is forecast to expand by more than double during the following five years. The international cannabis market is one sector that will expand considerably. These days, a large number of businesses have established themselves across several industries and are growing internationally as well as in the US.
As the market has, the cannabis business has reached new lows. Given everything, this might offer marijuana investors another chance to purchase pricey businesses at cheaper trading prices. Let's take a look at three of the top marijuana stocks that have declined this month as we head into 3rd week in October.
[Read More] Top Cannabis Stocks Mid-October? 3 To Watch This Week
Best Marijuana Penny Stocks To Watch Under $2
IM Cannabis Corp. (NASDAQ: IMCC)
Greenlane Holdings, Inc. (NASDAQ: GNLN)
High Tide Inc. (NASDAQ: HITI)
IM Cannabis Corp.
IMC has operations in Israel, Germany, and Canada and is a world leader in the medical and adult-use recreational cannabis industry. The Israeli medical cannabis industry has reportedly reached a significant milestone thanks to the IMC brand, claims the business. IMC is introducing medical marijuana into its lineup of goods. In general, the company is represented throughout Europe by Adjupharm, a subsidiary with a German headquarters and an EU-GMP-certified medicinal cannabis distributor. The corporation has made significant announcements regarding the debut of a state-of-the-art logistics facility in Germany. Adjupharm will be able to optimize its supply chain going forward with the aid of this facility, which will involve repackaging cannabis in bulk.

IMC announced its financial results for the second quarter of 2022 on August 15. The amount of revenue rose by 114% to $23.8 million. The entire profit before fair value adjustments was $5.6 million. Overall, 3,210 kilograms of dried flowers were sold in Q2 2022 at an average selling price per gram of $5.72, up from 1,842 kilos sold at $3.92 during the same period in 2021. In contrast, the company's net loss increased from $5.01 million in the same time of 2021 to $18.98 million in the second quarter of 2022.
The company started to centralize the operations of its recently acquired businesses during the first quarter after completing four significant acquisitions in Israel, including the biggest retail and online pharmacy operation in the nation and a trade and distribution center with an IMC-GDP license. Adjupharm GmbH is one of the top ten marijuana businesses, and in May, its IMC Hindu Kush strain was the most well-liked T20 strain in Germany. May was the country's biggest cannabis sales month so far.
IMCC Stock Performance
IMCC stock closed at $0.386 on October 14th down 8.81% in the past month of trading. The stock has a 52-week price range of $0.3240-$4.83 and is down 88.44% year to date. According to analysts at CNN Business IMCC stock has a median price target of $1.50 per share. In this case, this would represent an upside of 288% from its last trading price of $0.386.
[Read More] Top Marijuana Stocks You Should Follow Before 2023
Greenlane Holdings, Inc.
Greenlane Holdings, Inc., is a well-known cannabis accessory company worldwide The company primarily sells high-end vaporizers, child-safe packaging, and cannabis accessories in the US and other countries. Currently, more than 11,000 stores globally sell Greenlane goods. In 2021, Greenlane and KushCo Holdings, Inc. completed their merger. The business acquired DaVinci, a renowned creator, and producer of pricey portable vaporizers.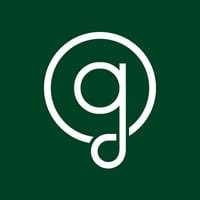 In Q3 2022, same-store sales rose by 46% when compared to the same quarter the year prior and by 18% when compared consecutively, according to corporate statistics. For example, revenue increased by 98% from $48.1 million in the same quarter of 2021 to $95.4 million in the third quarter of 2022. The company is also very close to having the greatest revenue of any cannabis company reporting in Canadian dollars. This is a current yearly revenue run rate of over $400 million. A big agreement was made between Greenlane and Universal Distribution regarding the distribution of Greenlane brands across Latin America. After completing its acquisition of KushCo Holdings, Greenlane may rank among the biggest support service suppliers in the world.
GNLN Stock Performance
GNLN stock closed at $1.69 on October 14th down 9.63% in the past five trading days. Currently, the stock has a 52-week price range of $1.30-$47 and is down 91.24% year to date. According to analysts at Tip Ranks GNLN stock has a 12-month average price target of $5.00 per share. In essence, this would represent an increase of 194.12% from its current trading price of $1.69.
[Read More] 3 Marijuana Stocks To Buy Before Next Year?
High Tide Inc.
High Tide Inc. is a cannabis dispensary that also manufactures and sells products associated with cannabis. In general, High Tide's portfolio includes an international manufacturer and distributor of cutting-edge smoking accessories as well as a well-known Canadian cannabis brand. Being the world's largest accessories online marketplace was the aim when the company was started. 127 stores across Canada currently carry the High Tide brand. The UK is Blessed CBD's main market, and High Tide bought the company in October 2021. In addition, the company improved its market share and took over as Alberta's top provider opening its 66th cannabis store. When High Tide acquired NuLeaf Naturals, it made the largest purchase it had ever done.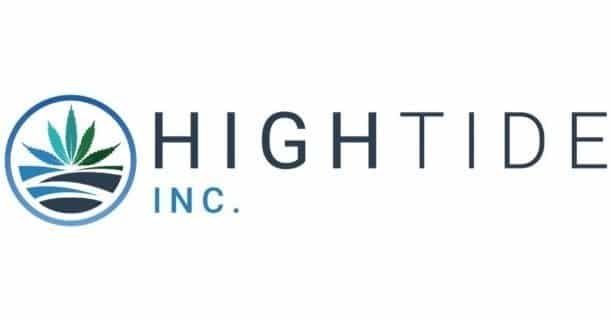 The company just finished acquiring Smoke Cartel Inc. and launched the Grasscity brand, which distributes CBD products made from hemp. Rapidly expanding High Tide acquired renowned online retailer Dankstop in order to enter the US cannabis market. According to financial data High Tide, sales increased by 98%, and adjusted EBITDA increased for the ninth consecutive quarter in Q2 2022. Same-store sales climbed by 23% sequentially from the most recent quarter to the prior one. Additionally, sales rose,  from $40.9 million in the same time in 2021 to $81.0 million in the second quarter of 2022.
Revenue grew sequentially by 12% from the prior quarter to the present one. In the second quarter of 2022, gross profit rose by 51% to $22.7 million from $15.0 million in the same quarter of 2021. The business purchased nine active retail cannabis stores from Choom Holdings in July.
HITI Stock Performance
The shares of HITI finished at $1.38 on October 14th down 8% in the last month of trading. The stock is currently trading in a 52-week price range of $1.30 to $7.98, down 67.53% year to date. HITI stock has an average price target of $5.35 per share, according to Tip Ranks analysts. In this example, the upside would be 287.68% over the current market price of $1.38.
Strategies For Trading Penny Pot Stocks In 2022
In October, these top cannabis stocks hit new lows; as they begin to rebound, investors may find value in the stocks. In essence, you can examine a company's financial statements and recent news releases. This can help you decide whether an asset is suitable for your trading strategy and portfolio. Understanding technical indicators and chart patterns can help you make better trading decisions. These equities may be among the finest cannabis-related ones to monitor in mid-October.
---
MAPH Enterprises, LLC | (305) 414-0128 | 1501 Venera Ave, Coral Gables, FL 33146 | new@marijuanastocks.com