Best Marijuana Stocks To Watch Before Next Week
Are you trying to find the best marijuana stocks in October? Extreme market volatility last week has created a tremendous opportunity for short-term traders. Top cannabis stocks may currently experience increased volatility as federal cannabis reform moves forward on Capitol Hill. Marijuana penny stocks are one area of the cannabis market that could present opportunities for day traders and swing traders.
In order to profit from the current volatility, many cannabis investors are now trading marijuana stocks utilizing short-term trading strategies. Many of the major cannabis companies' current trading prices are comparable to those of penny stocks. If you're unfamiliar, penny stocks are any shares of stock that are priced at less than $5. They may experience large daily price fluctuations and are known for their high volatility.
Recently, President Joe Biden declared that he would start the process of forgiving anyone who had previously received federal convictions for offenses involving tiny amounts of cannabis. Furthermore, Biden stated that he is asking other governors to take similar steps to drop marijuana possession charges at the state level. This has sparked considerable interest in cannabis stocks in the fourth quarter of 2022. The following list includes the top three marijuana penny stocks to watch next week in October.
[Read More] 3 Marijuana Stocks To Buy Before Next Year?
Top Marijuana Stocks With Gains In October 2022
Agrify Corporation (NASDAQ: AGFY)
Charlotte's Web Holdings, Inc. (OTC: CWBHF)
Fire & Flower Holdings Corp. (OTC: FFLWF)
Agrify Corporation
Agrify Corporation, an American business, provides dependable equipment and software to the market for indoor farming. The business currently offers vertical farming systems, integrated grow racks, and LED grow lights. Agrify's cutting-edge software and technology solutions enable businesses to operate at the highest levels of dependability, effectiveness, and quality while spending the least amount of money possible. The company's services include consulting, engineering, and construction. Precision Extraction Solutions and Cascade Sciences, two renowned providers of tools and services for examining, processing, and extracting hemp and cannabis, were recently acquired by the company. The company acquired Lab Society in February, a pioneer in cannabis extraction, distillation, and solvent separation solutions with a $10 million yearly revenue.

Agrify's revenue for the second quarter climbed by 63.5% to $19.3 million when compared to the same period the previous year. Additionally, revenue increased from the year-to-date sum of the previous year, which was $18.8 million, to the year-to-date sum of the present year, which is $45.4 million. From the first quarter's gross profit of $527k, or 4.5% of revenue, to the second quarter's gross profit of $1.6m, or 8.3% of revenue, there was an increase in gross profit. In comparison to the same quarter the previous year, the company's net loss for the second quarter increased from $5.6 million to $93.4 million, or $3.51 per diluted share. Due to the decline in the cannabis business, the company is changing its revenue projection for the upcoming fiscal year 2022. Agrify's updated revenue projection for Fiscal Year 2022 lies between $70 million and $75 million.
AGFY Stock Performance
AGFY stock closed on October 14th at $1.45 up 156.09% in the past month of trading. The stock has a price range of $0.37-$23.55 and is down 84.24% year to date. According to analysts at CNN Business AGFY stock has a 12-month average price target of $1.50 per share. In this case, this would be an increase of 5.63% from its last trading level of $1.45.
[Read More] Top Medical and Ancillary Marijuana Stocks For Q4 2022
Charlotte's Web Holdings, Inc.
Charlotte's Web Holdings, Inc. is a market pioneer in the US for CBD health products made from hemp. The company has mostly expanded while holding the top rank in the US CBD industry for years. Charlotte's Web in particular provides high-end hemp products using genetics grown on American farms. The company, in particular, turns this into hemp extracts and is the owner of the leading CBD brand in the US. More than 22,000 retail locations nationwide sell Charlotte's Web items. According to the Brightfield Group, Charlotte's Web operates the largest e-commerce operation in the CBD market. E-commerce also represents the industry's largest channel with a roughly 40% market share.

Net sales during the second quarter of 2022 for Charlotte's Web was $18.9 million, a reduction of 21.8% from the second quarter of 2021's $24.2 million. Due to lower traffic year over year, direct-to-consumer eCommerce net revenue decreased by $2.4 million, or 15.3%, to $13.3 million. However, this decline was largely offset by higher conversion rates, which rose 1.9 percentage points to 15.6%. After deducting $0.9 million in returns reserves, business-to-business net sales came to $5.6 million. This was down $2.9 million, or 33.9%, from the prior year, partly because several of the company's biggest retail clients received less comparable shipments. Compared to $15.8 million and 65.5% of revenue in Q2 2021, gross profit was $9.3 million, or 49.4% of revenue.
CWBHF Stock Performance
CWBHF stock is trading at $0.68 on October 14th, up 37.20% in the past month. The stock has a 52-week price range of $0.355-$2.168 and is down 32.75% year to date. According to analysts at CNN Business CWBHF stock has a 12-month average price target of $1.25per share. In this case, this would represent an increase of 82.22% from its stated trading price.
[Read More] Top Marijuana Stocks To Watch For Better Trading The Rest Of 2022
Fire & Flower Holdings Corp.
Fire & Flower Holdings Corp. is a significant adult-use cannabis retailer in Canada with more than 85 corporate-owned locations. A comprehensive retail operations plan is being developed by the company's fully owned technical development subsidiary Hifyre Inc. increasing the company's high-margin revenue sources Fire & Flower has formally entered the US cannabis market thanks to a creative license agreement with American Acres. Specifically, this licensing arrangement and acquisition option with American Acres will enable Fire & Flower to access the cannabis markets in California, Arizona, and Nevada. A strategic partnership between Hifyre and BDSA, a well-known American analytics firm, was also announced by Hifyre, an affiliate of Fire & Flower.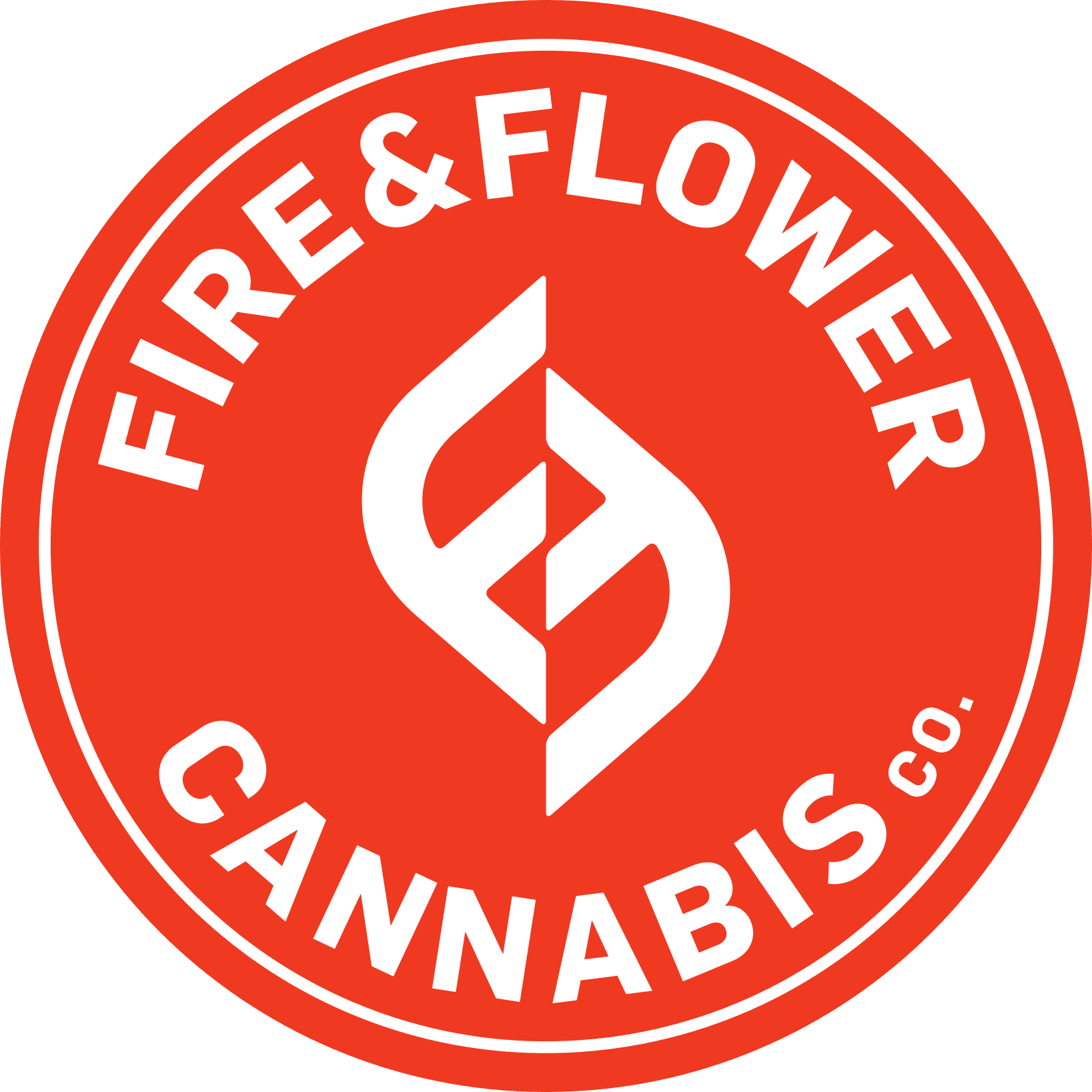 Fire & Flower announced second quarter fiscal 2022 financials with consolidated revenue for the second quarter of 2022 of $40.7 million. In comparison, this is consistent with the previous quarter despite a reduction of nine retail stores during the current quarter, and a decrease of 6% compared to the same quarter last year. In addition, the launch of Spark Perks™ member pricing program in mid-May 2022, drove an 18% increase in average annualized sales per store in Q2 2022, compared to Q1 2022, and same-store sales increase of 10% in the month of July 2022. The company produced an Adjusted EBITDA for Q2  2022 of negative $6.0 million. This reflects strategic investments in Spark Perks Member Pricing Program, Hifyre digital platform, and the launch of Firebird Delivery in the quarter.
FFLWF Stock Performance
FFLWF stock closed on October 14th, at $1.31 up 3.15% in the last five trading days. The stock has a 52-week price range of $1.10-$7.00 and is down 66.73% year to date.
Investing In Cannabis With Short Term Trades
Making long-term investments might be difficult for investors given the present market's uncertainty. It is believed that cannabis penny stocks have a higher risk-to-reward ratio. Before making an investment, you should do your own research on the company. A corporation's press releases and financial reports may include information on the top businesses in each sector. Your trading results may be enhanced by using technical indicators and understanding more about chart patterns. As investors prepare themselves for increased volatility in 2022, these marijuana stocks may be the ones to watch right now.
---
MAPH Enterprises, LLC | (305) 414-0128 | 1501 Venera Ave, Coral Gables, FL 33146 | new@marijuanastocks.com