Top Canadian Marijuana Stocks To Watch This Month
Many marijuana stocks have started to find more momentum in the last several months. Since the downtrend that started back in the middle of February, the sector has been slowly recovering. Due to the impact of this recent downtrend, many cannabis stocks are still working to reach better market levels. Even with the sector showing more consistent upward trading, there is still time to find top marijuana stocks to buy.
One of the adverse impacts of this downtrend is some cannabis companies are still showing good entry points. This will allow some shareholders to make a nice return once the sector recovers even further. Next, what this can also lead to is shareholders lowering the average cost of their total position in a cannabis stock. Even with more time to find the best cannabis stocks for your portfolio always do your homework. Before you invest in cannabis stocks make sure you find out all the info you can.
This can range from current company news or press releases all the way to updated financial reports. In addition to looking up past and current trading patterns. With this info, you will have a better idea of whether it's a good idea to invest in a particular cannabis company. Investing is always a risk but assessing the damage beforehand may give you an advantage in the end.
The name of the game is to see a return on your investment. Another way to ensure that a profit can be made is actually staying up to date on the cannabis industry. Knowing what's happening in the industry concerning innovative growth will help let you know what side of the sector is hot. When a particular side of the sector catches more attention cannabis stocks in those niches may be good investment options.
Marijuana Stocks To Watch Right Now
Tilray Holdings Inc. (NASDAQ:TLRY)
HEXO Corp. (NYSE:HEXO)
[Read More] Top Marijuana Penny To Buy Right Now? 2 For Your List In July
Tilray Holdings Inc.
Tilray Holdings Inc. is one of Cannada's more popular marijuana stocks. In addition to currently being the top Canadian marijuana stock at the moment. The company works in the research, cultivation, production, and distribution of medical cannabis and cannabinoids. The company offers cannabis-lifestyle and consumer packaged goods; and hemp-based foods and alcoholic beverages.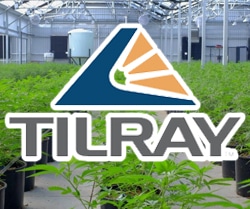 It offers medical cannabis in extracts and dried flower forms; and cannabis extracts, including purified oil drops and capsules. Over the last month or 2 of trading, the company has been working to sustain better market momentum. Since the start of May TLRY stock has been trading a bit side with a bit of volatile momentum. From May 13th to the 9th of June TLRY stock saw its biggest run since the start of February.
During this time TLRY stock generated an increase of 56 percent. This was a strong sign of growth potential for June trading. However, trading for the remainder of June dropped from the 9th. Yet from the 18th to the 28 right before July TLRY stock began to climb once again. Currently in July TLRY stock has started to dip back down. However, with more time left in July investors feel more consistent upward trading will occur.
[Read More] How To Invest In Marijuana Stocks With 2 Companies To Watch In July 2021
HEXO Corp.
HEXO Corp. is another top Canadian marijuana stock to watch that has the interest of investors. The company produces, markets, and sells cannabis in Canada. It offers dried cannabis under the Time of Day and H2 lines; Elixir, a cannabis oil sublingual mist product line; and Decarb, an activated fine-milled cannabis powder product. The company offers its adult-use and medical products under the HEXO brand name.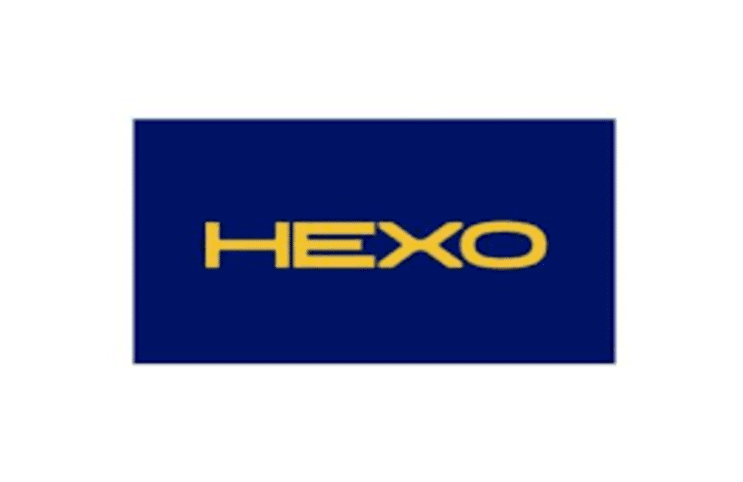 Since May HEXO stock has encountered some volatile trading in the market. In the first week of May HEXO stock was initially moving up until it dropped after the 7th. It wasn't until the 13th of May when HEXO stock started to run. This run went from the 13th to the 28th of May closing the month with a gain of 22 percent.
During this time the company was able to see the type of increase in trading that allowed some investors to see a decent return. In addition to building back some renewed faith with investing in marijuana stocks. Now for trading in June HEXO stock was not able to sustain its upward momentum from May. In June HEXO stock saw a significant drop in trading which has continued to happen currently in July.
Investors have expressed concern about the future of the company and how it will perform for the rest of 2021. Some feel if business operations can show more progress it may help the company see an increase in momentum. Hopefully, this potential momentum will cause the company to reach a better market position. With HEXO stock possibly reaching a better market level it will also produce gains for those who have invested in the company. With half of 2021 gone shareholders will have to see what future trading looks like for the rest of 2021.
---
MAPH Enterprises, LLC | (305) 414-0128 | 1501 Venera Ave, Coral Gables, FL 33146 | new@marijuanastocks.com