Do You Invest In Marijuana Stocks? 2 Plays For Your July Watchlist
When looking for marijuana stocks to buy in 2021 there are some things to consider first. For starters, you need to understand the different sectors in which publicly traded cannabis companies are in. Take cannabis companies that work directly with the cannabis flower that would be considered a pureplay company.
The next niche would be the ancillary side of the cannabis industry. Ancillary companies are businesses that either make or provide a service to other areas of the industry without directly working in the space. For example, there are packaging companies and businesses that offer ancillary products such as smoking accessories like vaporizers.
With ancillary companies, most times they present the least amount of volatility due to serving more than one industry. Another side of the industry is MSO companies or multi-state operators. These are cannabis companies that have set up other operations in various states. Now another sector that has grown is health and wellness and pharmaceutical cannabis companies.
These particular companies focus on CBD and other treatments mainly through the use of cannabinoid therapy. There are many niches to the cannabis sector when looking to invest in marijuana stocks. Furthermore, once you learn about these niches you want to perform thorough due diligence on each company within each niche. That's why it's always recommended to build a list of potential cannabis stocks to buy.
With this list, you can research and narrow down a concrete list of the best marijuana stocks to buy. However, if you are new to the market you should also watch the sector to better understand how most cannabis stocks trade. Cannabis stocks trade in an unpredictable market so make sure you pay attention to the action that is happening. This will help give you insight on when and how to trade marijuana stocks.
Marijuana Stocks To Watch In 2021
High Tide Inc. (NASDAQ:HITI)
Lowell Farms Inc. (OTC:LOWLF)
[Read More] Are You Ready To Buy Marijuana Stocks? 2 To Watch Before July 4th
High Tide Inc.
For those who are not familiar with High Tide Inc., this company is a vertically integrated company. Specifically High Tide works in the cannabis market in Canada, the United States, and internationally. It engages in the design, manufacture, and distribution of smoking accessories and cannabis lifestyle products. It is also involved in the wholesale and retailing of cannabis products, as well as operates and franchises licensed retail cannabis stores.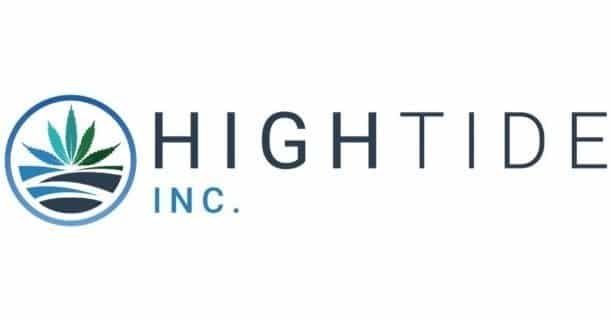 In the last 2 months of trading HITI stock has been a bit of a volatile play. For instance, in the first half of May HITI stock was fluctuating in price quite often. From May 3rd to the 12 the company was faced with a decrease in trading momentum. Yet after the 12th HITI stock started to rise and kept climbing till the 17th. This 5-day run helped the company to see gains of 17 percent before once again dropping back down in trading.
Right after the 20th of May HITI stock started to run again and reached a high of $9.45 as of June 1st. This rise in trading made for an increase of 28 percent during that time. Moving forward HITI stock began to see a significant drop in trading after the 1st. It wasn't until the 17th of June before HITI stock started to show signs of recovering. From the 17th to the close of June HITI was able to see a 16 percent rise in trading. Currently in July trading for the company needs to pick up a bit more. With many things in motion for the company, this month HITI stock may soon start to recover once more.
Lowell Farms Inc.
Lowell Farms Inc. is one cannabis company that has a bit of notoriety in the cannabis industry. The company engages in the cultivation, extraction, processing, of cannabis. As well as manufacturing, branding, packaging, and wholesale distribution of cannabis products to retail dispensaries in California.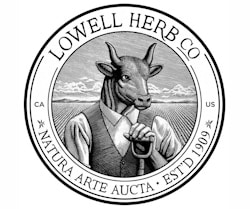 In the first half of May, LOWLF stock started to dip in trading. From the 14th of May to the 27th LOWLF stock saw an increase of 16 percent. Yet this upward push was short-lived the company later on in June was able to see another recovery. The initial start to June was similar to May as the company was falling in the market.
LOWLF stock from June 18th to the 30th was able to find better momentum that led to a 21 percent increase in trading. Currently, in July the company is still up and shareholders will be keeping an eye on this marijuana stock to watch in 2021. In recent news, the company announced commissioning a first-of-its-kind cannabis processing facility in Salinas Valley.
[Read More] Which Marijuana Penny Stocks To Buy After The 4th Of July? 3 For Your List Next Week
Words From The Company
"We are commissioning LFS to answer a pressing need in the market for which we see no other solution in sight. We seek to service the massive and fast-growing cannabis cultivation industry in California, not to compete with it," said Lowell Farms Chairman of the Board George Allen. "Large-scale processing and automation are the missing pieces that will make California cannabis dominant in this exciting new frontier," added Allen.
---
MAPH Enterprises, LLC | (305) 414-0128 | 1501 Venera Ave, Coral Gables, FL 33146 | new@marijuanastocks.com