November's Green Opportunities: Canadian Cannabis Stocks in Focus
The Canadian marijuana market and top marijuana stocks are still filled with investment opportunities as November 2023 draws in both seasoned traders and novices. The industry's unrelenting expansion has been nothing short of extraordinary, driven by rising legality and soaring demand. Since cannabis was first legalized for recreational use in 2018, Canada's cannabis market has advanced significantly. Its booming retail sector, elite cultivators, and well-established infrastructure contribute to its continued success. Growing exports abroad have also helped the industry, establishing Canada as a significant cannabis-producing hub.
Investors interested in Canadian marijuana stocks must use technical analysis and careful risk management. With key indicators, trends, and price patterns in mind, technical analysis can assist traders in determining the best times to enter and exit the market. A well-considered risk management plan can also lessen possible drawbacks in this unstable industry. Examples of such strategies include diversifying the portfolio and establishing stop-loss orders. Making wise investment choices is essential to navigating the fascinating and dynamic environment of Canadian marijuana stocks in November 2023, as the cannabis sector is expected to grow further, and new markets may open up in the near future.
[Read More] Here Are 3 Marijuana Stocks For Investors To Consider Trading
November's Prime Picks: Top Canadian Cannabis Stocks to Watch
Tilray, Inc.
Tilray, Inc. is a cannabis consumer packaged goods (CPG) company in South America, Europe, Australia, and the United States. The company has grown into one of the most successful cannabis businesses in the world as a result of its dominance in the Canadian market. Tilray has expanded its presence throughout the nation. Tilray was the first company in Germany to cultivate and distribute medical marijuana. The US and Canadian markets, according to the business, are incredibly well-liked for products and beverages infused with CBD.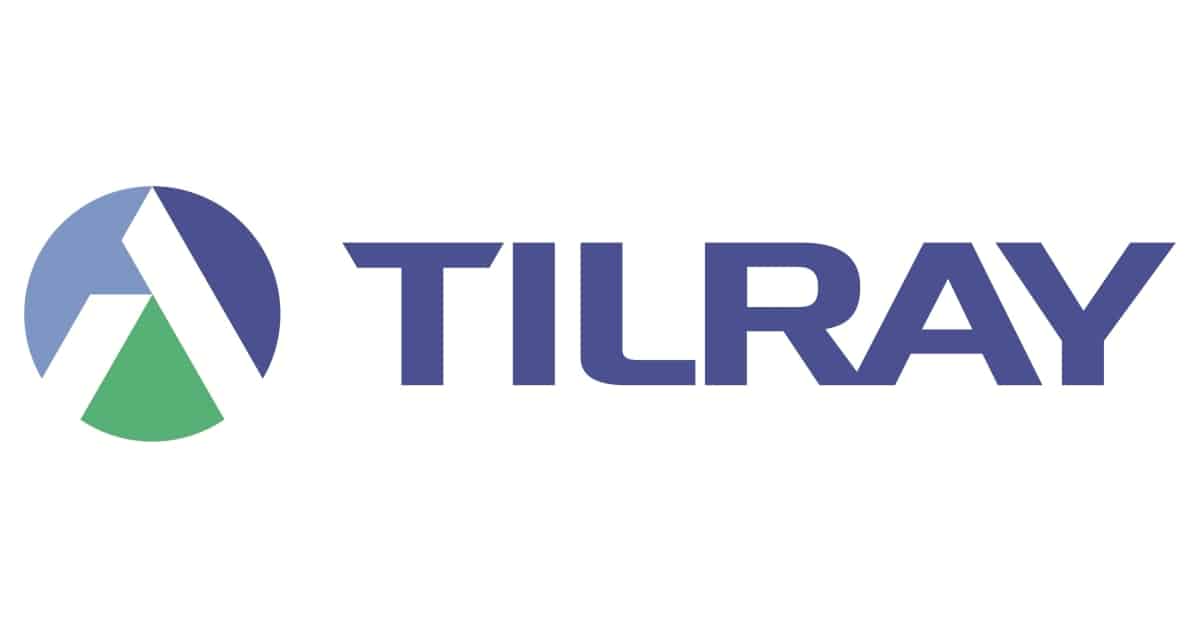 Financial Highlights – 2023 Fiscal Fourth Quarter
Record Q4 Net Revenue of $184 Million, Representing 20% Growth Year over Year, $627 Million of Net Revenue for FY2023; On a Constant Currency Basis, FY2023 Net Revenue Grew 6% to $668 Million
$8 Million of Net Cash from Operating Activities Generated for FY2023, Achieved Nearly $200 Million Improvement in Adjusted Free Cash Flow Compared to FY2022
Increased Tilray's #1 Cannabis Market Share Position in Canada to 13% with HEXO Acquisition and Substantially Grew Medical Cannabis Market Position Across Europe
Fiscal Year 2024 Guidance
For its fiscal year ended May 31, 2024, the Company expects to achieve adjusted EBITDA targets of $68 million to $78 million, representing growth of 11% to 27% as compared to fiscal year 2023. In addition, the Company expects to generate positive adjusted free cash flow.
TLRY Stock Performance
On November 3rd, the shares of TLRY closed at $1.92, down 14.29% in the past month of trading. The 52-week price range for the stock is $1.50-$5.12 and is down 28.62% year to date. According to CNN Business experts, TLRY stock has a 12-month consensus price objective of $2.50 per share. This represents a 30.89 percent increase over the last trading price of $1.92.
[Read More] Here Are 3 Marijuana Stocks For Cannabis Investors To Watch Right Now
Cronos Group Inc.
Cronos Group Inc. is a global cannabis distributor that operates on five continents. Canadian customers have been incredibly positive about Cronos' cannabis-related initiatives. Cronos also revealed the $110.4 million it spent to acquire a 10.5 percent stake in PharmaCann. One consequence of the US government legalizing marijuana will be sales. The partnership would cover PharmaCann's six manufacturing facilities and its 23 dispensaries. Earlier this year, the company unveiled a new line of cannabis candy in two flavors. Adults seem to like these specific dishes, according to a survey. In June, the company and Geocann worked together to use VESIsorb delivery technology for faster absorption. The company will release its third quarter 2023 results on November 8th before the market opens.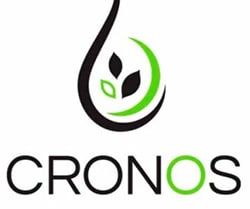 Second Quarter 2023
Net revenue of $19.0 million in Q2 2023 decreased by $2.6 million from Q2 2022. The decrease was primarily due to lower cannabis flower sales in Israel due to competitive activity, the slowdown in patient permit authorizations and political unrest, and an adverse price/mix in the Canadian cannabis flower category driving increased excise tax payments as a percent of revenue. Furthermore, the weakened Canadian dollar and Israeli shekel against the U.S. dollar during the current period adversely impacted results.
Gross profit of $3.1 million in Q2 2023 decreased by $1.2 million from Q2 2022. The decrease was primarily driven by lower cannabis flower sales in Israel, and an adverse price/mix shift in cannabis flower sales in Canada.
Adjusted EBITDA of $(15.9) million in Q2 2023 improved by $0.7 million from Q2 2022. The improvement year-over-year was primarily driven by decreases in general and administrative expenses and research and development expenses due to the Company's cost savings initiatives.
CRON Stock Performance
On November 3rd, CRON stock closed at $1.86, with a 52-week price range of $1.64-$3.616. According to CNN Business analysts, CRON stock has a 12-month consensus forecast price target of $2.43 per share. This projection represents a 31.11 increase from the stock's most recent trading price of $1.85.
[Read More] Investing In Marijuana Stocks 2024
Sundial Growers Inc.
SNDL Inc. manufactures, markets, and sells cannabis-related products in Canada. Retail operations and cannabis-related activities are the corporation's two primary business divisions. It cultivates, distributes, and sells marijuana to adult markets in addition to selling it privately for recreational use through retail marijuana shops that are owned and operated by corporations. The company also produces and sells inhalable products, including flower, pre-rolls, and vapes. Top Leaf, Sundial Cannabis, Palmetto, and Grasslands are some of its brands. This company will release its third quarter 2023 results on November 13th before the market opens.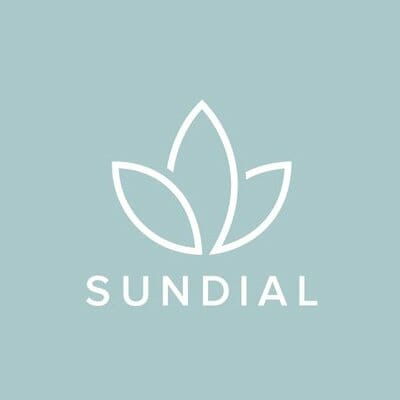 Second Quarter 2023  Highlights
In the second quarter of 2023, SNDL (Sundial Growers Inc.) reported robust financial results, with net revenue reaching $244.5 million, a 9.3% increase compared to the same period in 2022. This achievement marked an all-time high for the company, highlighting SNDL's successful implementation of strategic initiatives and operational improvements. Additionally, SNDL reported a record gross margin of $51.9 million in Q2 2023, reflecting a remarkable 21% year-over-year increase. This boost in gross margin was attributed to cost-saving measures, supply chain efficiencies, improved pricing strategies, economies of scale, and product mix optimization.
While the company showed impressive revenue and gross margin growth, SNDL reported a net loss of $33.2 million for the second quarter of 2023. This loss was primarily driven by one-time events, including integration costs related to the Valens Company and realized losses from equity investments. However, SNDL also reported adjusted EBITDA of $2.2 million for the same period, a significant improvement compared to the $25.9 million loss in Q2 2022, indicating positive financial performance within the company's operating segments and synergies from vertical integration strategies. SNDL's enhanced operational efficiency was further underscored by a 51% reduction in cash used for operating activities compared to the same quarter in the previous year. As of June 30, 2023, SNDL boasted a strong financial position with $754 million in unrestricted cash, marketable securities, and investments, and zero outstanding debt, resulting in a net book value per share of $4.86.
SNDL Stock Performance
SNDL stock closed at $1.56 on November 3rd, down 7.14% in the past month of trading. The stock has a 52-week price range of $1.25-$3.36 and is down 25.36% year to date. According to analysts at CNN Business, SNDL stock has a 12-month consensus price target of $3.20 per share. In this case, this would represent an increase of 106.71% from its last trading price of $1.56.
Canadian Cannabis Stocks Leading the Way in November
Overall, investors in the Canadian cannabis industry have an interesting road ahead of them in November 2023. These stocks are a compelling option for investors looking to gain a presence in this dynamic market because they combine growth potential, innovation, and opportunity. To traverse the ups and downs of the industry, traders of all experience levels must practice cautious risk management and remain watchful using technical analysis. The cannabis sector is always changing due to legalization and international expansion, so keeping a close eye on these top Canadian cannabis stocks this week can help you fully capitalize on this thriving market. Make wise decisions and allow November to stand out in your investing career.
---
MAPH Enterprises, LLC | (305) 414-0128 | 1501 Venera Ave, Coral Gables, FL 33146 | new@marijuanastocks.com