Marijuana Stocks 2024 Investment Watchlist
Marijuana stock investors are anxious heading into 2024. This past year the cannabis sector saw a lot of growth. This was due to several factors one being the progress of legal markets. The other is companies that are working on different partnerships to further develop the industry. There has been more success out of the market than inside of it. But even with marijuana stocks not having the upward consistency it needs people are still investing.
Some see cannabis as the investment of the future. Although there was a time when cannabis exploded in a way that when slight pullbacks would occur it was followed by big recoveries. Now with a more regulated industry, there has been a significant rise in volatility. What this has done is add another level of caution when looking for marijuana stocks to buy. Mainly becuase you do know when or if the stock will rise higher or drop lower.
Nevertheless, the success and further progress of legal cannabis continue on its path. That is why it is better to be prepared for the future when things do begin to take off. Just make sure you do your research and create an investment plan. With a good strategy and thorough due diligence, you stand better odds at seeing better returns. The companies mentioned below are some top marijuana stocks to watch in the stock market today.
Marijuana Stocks To Watch 2024
Innovative Industrial Properties, Inc. (NYSE:IIPR)
NewLake Capital Partners, Inc. (OTC:NLCP)
AFC Gamma, Inc. (NASDAQ:AFCG)
Innovative Industrial Properties, Inc.
Innovative Industrial Properties, Inc. is a self-advised Maryland corporation focused on the acquisition, ownership, and management of specialized properties leased to experienced, state-licensed operators.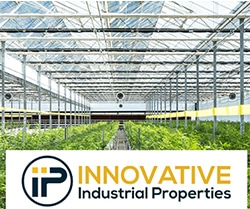 Which is for their regulated cannabis facilities. In recent news, the company reported its Q3 2023 financial results.
Financial Results
Generated total revenues of approximately $77.8 million in the quarter, representing a 10% increase from the prior year's quarter.
Recorded net income attributable to common stockholders of approximately $41.3 million for the quarter, or $1.45 per share (all per-share amounts in this press release are reported on a diluted basis unless otherwise noted).
Recorded adjusted funds from operations (AFFO) of approximately $64.8 million, or $2.29 per share, increases of 7.8% and 7.5% from the prior year's quarter, respectively.
[Read More] Marijuana Stocks To Buy And Add To Your 2024 Watchlist
NewLake Capital Partners, Inc.
NewLake Capital Partners, Inc. is an internally managed real estate investment trust that provides real estate capital to state-licensed cannabis operators through sale-leaseback transactions and third-party purchases and funding for build-to-suit projects. On November 1st the company entered a lease amendment and forbearance agreement with Revolutionary Clinics.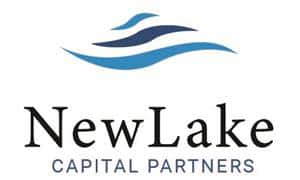 Under the terms of the Agreements, NewLake recovered a portion of unpaid rent and extended the lease term by five years. As well as reduced future monthly rental payments and received up to 9.95% of equity in Rev Clinics in the form of warrants. The tenant has paid October and November rent at the lower monthly amount. Future rental payments may increase as certain financial metrics are achieved for the tenants' business.
AFC Gamma, Inc.
AFC Gamma, Inc. originates, structures, underwrites, and invests in senior secured loans, and other types of loans and debt securities for established companies operating in the cannabis industry in states that have legalized medical and/or adult-use cannabis. On October 30th the company announced the appointment of Daniel Neville as new Chief Executive Officer.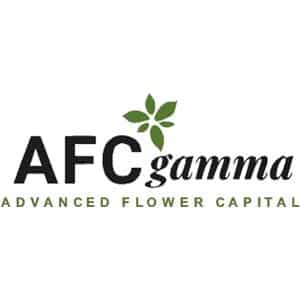 Most recently, Mr. Neville served as the Chief Financial Officer for Ascend Wellness Holdings, Inc. ("AWH"), a leading multi-state, vertically integrated cannabis operator. He succeeds Leonard Tannenbaum, who will transition from his role as Chairman of the Board and Chief Executive Officer to Executive Chairman and Chief Investment Officer, effective as of November 13, 2023.
[Read More] 3 Marijuana Stocks To Start The New Week
Words From The Company
Commenting on the appointment, Mr. Tannenbaum, said, "We are delighted to have someone with Dan's expertise in the cannabis industry take on the CEO role at AFC Gamma. Dan is a proven leader, who brings deep operational expertise, a strong strategic mindset, and proven leadership abilities. I believe that as a lender, it has become increasingly important to have in-house operating expertise to contribute to the underwriting and portfolio management of cannabis credits."
---
MAPH Enterprises, LLC | (305) 414-0128 | 1501 Venera Ave, Coral Gables, FL 33146 | new@marijuanastocks.com