2 Marijuana Stocks To Watch In April As Investors Wait For Better Trading
With some marijuana stocks working to reach better market levels others are still facing a downward pattern. Over the past year or so the cannabis industry has grown at a rapid pace. Between pushing to establish better cannabis laws more states going legal this growth is inevitable. Currently, this is a big push coming from politician Chuck Schumer in regards to federal cannabis reform.
With cannabis being federally legal it will open more doors and provide more opportunities for not just the industry but for those looking to get involved. For instance with federal cannabis reform in addition to an increase in legal states, more jobs will be created. As well with federal cannabis reform outside markets and cannabis companies will be able to take part in the U.S. cannabis market. With this progress the chance of seeing better trading for marijuana stocks is possible.
With how volatile the cannabis sector can be along with some pot stocks trading at lower prices there is still time to invest before a full market recovery is made. Like always just make sure you do your homework before investing. This will help you have the best chance at maximizing your gains and limiting your risk. Right now many people are looking to take advantage of this downward pattern of trading before the next bounce.
Yet most of this investing is done in the top 5 cannabis companies that have displayed growth potential even in a volatile market. As well as showing that even in a downtrend they can recover in a timely manner. The goal is to invest in companies that show the best results from business to market performance. The cannabis stocks below are a few examples of potential plays that may hold some hidden value before the market recovers further
Marijuana Stocks To Watch With Market Potential
Sundial Growers Inc. (NASDAQ:SNDL)
Acreage Holdings, Inc. (OTC:ACRDF)
Sundial Growers Inc.
Sundial Growers Inc. like many other marijuana stocks has been working to see better trading in the market. Back in March Sundial released its full 2020 year and fourth-quarter financial results. Some key things to note during this time is the company's gross revenue went up by 10%. This increase made for $73.3 million in 2020 in comparison to 2019.
As well Sundial also finished its financial restructuring and eliminated $227 million aggregate principal amount of debt during 2020. Another thing to point out is the company had $60.4 million unrestricted cash on hand on December 31, 2020, and $719 million unrestricted cash on hand on March 15, 2021.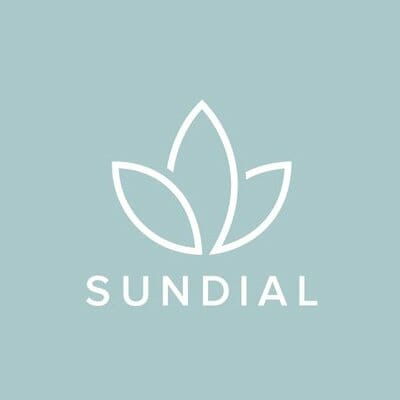 "We entered our second year of commercial operations facing a number of internal and external challenges, including operational difficulties, excessive leverage, inadequate cost control, a lack of focus on our core value proposition, and rapidly evolving industry conditions," said Zach George, Chief Executive Officer of Sundial.
Over the last 8 weeks of trading SNDL stock has started to build back some of its momentum. Much of this increase started towards the end of January. With this uptick, the company continued to see a rise in trading in the beginning of the following month. In the first 10 days of February SNDL stock reached gains of 143 percent. Yet again like many other cannabis stocks SNLD stock dropped in trading the rest of the month. This downward pattern of trading continued into all of March and currently, in April the company has started to build a small amount of momentum.
[Read More]
Acreage Holdings, Inc.
Acreage Holdings, Inc. has been a marijuana stock that at the start of the new year caught a big boost of momentum. Looking back at the start of 2021 in the first week of trading ACRDF stock went from $2.23 a share to $3.00. This rally in the first week of 2021 made for gains of 34 percent. In the following week of trading ACRDF stock continued to climb in the market and from the 8th to the 14th the company had a 38 percent increase in trading.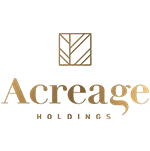 However, right after the 14th ACRDF stock started to lose its momentum and ultimately dropped in trading the rest of the month. However, right before February on the 29th of January ACRDF stock did begin to recover. For trading in the first part of February ACRDF stock started to climb once more. Looking at the month of February from the 1s to the 10th a 16 percent increase in trading took place.
Now from this point in time, the entire felt the effects of the downtrend the cannabis sector was having. This downward trading impacted how ACRDF stock was performing. If you look at the start of February to current trading levels ACRDF stock is down by 17 percent. Many marijuana stocks are fighting to see better trading in the market. Currently in April ACRDF stock is still down. But things may change as more positive sentiment may impact the way cannabis stocks perform in the near future,
---
MAPH Enterprises, LLC | (305) 414-0128 | 1501 Venera Ave, Coral Gables, FL 33146 | new@marijuanastocks.com