Cannabis Stocks Showing Momentum
Are you looking for marijuana stocks to buy in 2021? At the present time, the cannabis sector could be an area of the market with substantial future growth. After reaching highs in the market in February most leading pot stocks have seen a drop in value in March. Now in April, some cannabis stocks have started climbing up in value in the market. Because of the recent downward trend, many pot stocks could be at price points that may be a possible entry point to realize gains in 2021.
At the present time the best marijuana stocks to invest in represent one of the fastest-growing industries for the next five years. Currently, many analysts believe the cannabis industry will reach $90.4 billion by 2026. By current estimates, the global cannabis market is valued at $20.5 billion in 2020. In essence, this shows substantial growth in the cannabis market in the next few years.
So, is now a good time to find the best marijuana stocks to invest in? As market sentiment improves this month top marijuana stocks have a better chance of seeing gains in the market. But one thing for new investors to understand about the cannabis sector is that is known to be one of the more volatile areas of the stock market. In reality, investing in marijuana stocks could be considered a high-risk high-reward area of the market.
Investing In The Cannabis Industry In 2021
Before investing make sure to always do your own due diligence before starting a position. Researching a company's financials in watching how to stop reforms in the market are key to finding good investments and better entry points. One area of the cannabis sector that has seen the most gains in 2021 is marijuana penny stocks to buy.
By definition, penny stocks are any stocks trading under $5. In 2021 some of these cannabis penny stocks have seen triple-digit gains in the market year to date. And as things progress in the US with cannabis reform and further legalization the cannabis sector could have some more upward momentum.
For the purpose of finding some of the top marijuana penny stocks to add to your watchlist in April, we can take a deeper look into leading companies. Although these cannabis stocks are more volatile, they have delivered more gains for investors this year. With this in mind let's take a look at 2 top marijuana penny stocks to watch this week in April.
Read More
Marijuana Stocks To Watch:
The Valens Company Inc. (OTC: VLNCF)
Cansortium Inc. (OTC: CNTMF)
The Valens Company Inc.
The Valens Company Inc. is a manufacturer of cannabis derivative products and provides processing services, product development, and manufactures consumer packaged goods. At the present time, the company specializes in high-quality products formulated for the medical, and recreational consumer markets. Earlier this year Valens acquired one of the leading Canadian edibles manufacturer LYF Food Technologies Inc. With the acquisition, the company strengthens its production capabilities and unlocks growth potential.
In March Rubicon Organics Inc. entered into an extraction service agreement with the Valens Company. The agreement allows Rubicon Organics to launch an organic certified cannabis 2.0 pipeline that can provide cannabis products in Canada. Also, in March The Valens Company entered its first pre-roll manufacturing agreement with Experion Biotechnologies a partner of recently acquired LYF Food Technologies Inc. The company will announce its first-quarter 2021 financials on April 14th after the close.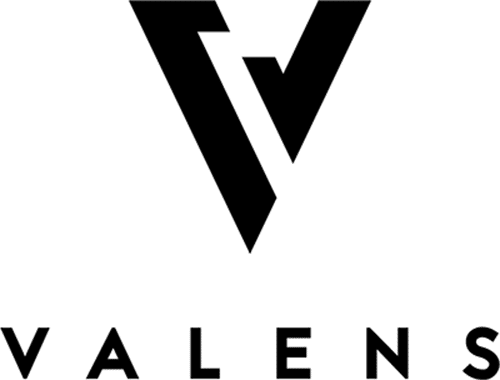 VLNCF stock is up 58.64% year to date with a high of $2.40 on April 5th. Closing on April 8th at $2.11 the stock was down 5.4% in yesterday's trading. According to analysts at Tip Ranks VLNCF stock has a 12-month average price target of $2.60 per share. This would be a 23.22% gain from current levels. With this in mind, VLNCF stock could be a cannabis penny stock for your watchlist this month.
[Read More] Here's Why Investors Are Still Buying These Top Marijuana Stocks
Cansortium Inc.
Cansortium Inc. is a cannabis company focusing on providing the highest quality marijuana in the state of Florida. With its headquarters in Miami, Florida the company is establishing operations in Texas, Michigan, and Pennsylvania. In February Cansortium announced revenue in Florida of $13.4 million for Q4 of 2020. As it stands this would bring the company to approximately $46.9 million for the full 2020 year. Additionally, Cansortium has completed harvesting its 2020 Michigan crop-producing over 4000 pounds of sellable cannabis flower.
Currently, Cansortium has 24 operational dispensaries in Florida. Specifically, its brand the Fluent has a wide variety of premium dried flowers, edibles, and full-spectrum concentrates cartridges and creams. In April the company closed a $12 million private placement proceeds will be used to accelerate the company's growth in Florida and Michigan.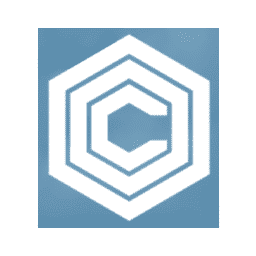 CNTMF stock is up 8.44% year to date with a high of $0.99 in February. Closing on April 8th at $0.835 the stock was up 3.09% for the day. According to analysts at CNTMF stock has a consensus price target of $1.20 per share. This is an upside of 43.7% from its current levels. For this reason, CNTMF stock is a marijuana penny stock to watch in April.
[Read More] Looking For Top Medicinal Marijuana Stocks In April? 2 Leading Stocks Right Now
---
MAPH Enterprises, LLC | (305) 414-0128 | 1501 Venera Ave, Coral Gables, FL 33146 | new@marijuanastocks.com