2 Marijuana Stocks To Watch That May Recover In April
With the market still in a downtrend many people are still looking for marijuana stocks to buy. From mid-November to now there has been an overall upward push with cannabis stocks. However many marijuana stocks have currently dropped from February highs. Yet for some cannabis stocks that have dropped in trading, they still hold a decent market level than before the new year. With the possibility of federal cannabis reform and more states going legal many people are looking to invest in the cannabis industry.
More so now than ever a record amount of money is being poured into the sector. This has caused more speculative trading amongst pot stocks. People are investing in the cannabis companies they feel will hold the most value in the market. Within the space, there are many niches to invest in. For example, you have ancillary cannabis companies that deal more with packaging and smoking accessories like vaporizers and rolling papers. Next, you have pure-play and multi-state operator cannabis companies. The first one deals with the plant directly like those who sell or cultivate the marijuana. The second one MSO's are companies that have the ability to run their operation in different regions and markets.
Cannabis Stock Updates And Market Performace
With these niches lies an array of marijuana stock investment options. With how fast and progressive, the entire industry is growing with a bit of research you can find the top-performing companies to get involved with. Just make sure when weighing the choices you consider what company is making the most impact along with the most growth. When a company that's publicly traded is producing with its business most times it resonates well with how the company performs in the market. The 2 cannabis stocks below are examples of companies that may produce more gains this month
Marijuana Stocks To Watch In 2021
Aurora Cannabis Inc. (NYSE:ACB)
Neptune Wellness Solutions Inc. (NASDAQ:NEPT)
Aurora Cannabis Inc.
At one point in time, Aurora Cannabis Inc. was the Canadian marijuana stock that garnered a lot of attention from investors. Back in February, the company released its fiscal Q2 2021 results. Some takeaways are Aurora made a total net revenue of $70.3 million. This does not include the provision of the $2.7 million which is up 11 percent over Q2 2020. As well the company's total cash use in Q2 2021 showed major improvement compared to both Q2 2020 and Q1 2021. As of February 10th, the cash balance was said to be nearly $565 million.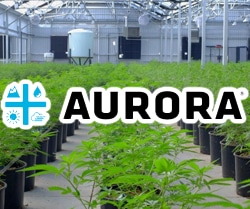 Another thing to mention is Aurora also proceeded to strengthen its operational flexibility to improve its cash flow. This all played a part in helping to meet the needs of consumers by reducing production and any complications. All though ACB stock has dropped in trading over the last few years gains have been made. For instance, there have been moments where ACB stock produced good returns for those who bought shares off the dip and waited for a bounce.
Looking back from the start of February and the same trend has occurred. In the first 10 days of trading, ACB was able to see a small run that helped some investors recover from the end of January. Yet the rest of February after the 10th was struck with another downtrend. This drop in the market impacted the way ACB stock performed all of March. Currently in April ACB stock is still trading down but hopes remain high that better trading will happen soon.
[Read More]
Neptune Wellness Solutions Inc.
Over the last year or so Neptune Wellness Solutions Inc. has been one of a handful of cannabis stocks to make the watchlist of some investors. For quite some time now NEPT stock has been moving at a volatile pace with a great amount of price fluctuation. This displays a few things for one it creates a lot of uncertainty for investors with how unstable the company trades. On a more positive note, this volatile trading also shows that if executed the right way solid returns can be made.
This would be done by once again buying the dip and waiting for an uptick in trading. In February trading from the 1st to the 10th was looking real good for NEPT stock. During that time NEPT stock had a run that produced gains of 72 percent. Which at that time made for a solid market performance the first week and a half of February. Unfortunately, NEPT stock suffered the same fate as other cannabis stocks and started to trade down the rest of the month.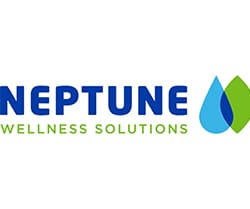 This downtrend affected the market performance of NEPT stock for much of March as well. However, from the 8th of March to the 15th NEPT stock had a bit of an upward push. But again the company was not able to sustain its momentum. In April NEPT stock has slowly started to show signs of life. This recent influx in market momentum has led to a small uptick in trading. Furthermore with how unpredictable Neptune performs investors are waiting to see more from this marijuana stock.
---
MAPH Enterprises, LLC | (305) 414-0128 | 1501 Venera Ave, Coral Gables, FL 33146 | new@marijuanastocks.com