Top Cannabis Stocks To Invest In Before 2023
Which marijuana stocks should you buy before the year is over? Due to the market's extreme volatility this week, short-term traders had a ton of opportunities. As federal cannabis legalization advances on Capitol Hill, leading cannabis companies might experience rising volatility. One area of the cannabis industry where day traders and swing traders may discover chances are cannabis stocks.
Sen. John Hickenlooper (D-CO) officially introduced a bill to prepare the nation for the previously expected federal legalization of marijuana. The PREPARE Act (Preparing Regulators Effectively for a Post-Prohibition Adult-Use Regulated Environment Act) would provide the attorney general instructions on how to set up a commission tasked with making recommendations for a marijuana regulatory framework similar to the one in place for alcohol.
One industry that has seen significant declines since the start of the year is the ancillary marijuana stock market. Cannabis ancillary companies provide services to the marijuana industry but do not handle the plant itself. The cannabis industry often has the support of several firms. Ancillary companies can help the cannabis industry by providing cannabis growing materials or having a website.
To profit from the current volatility, many cannabis investors are proactively trading marijuana stocks using short-term trading strategies. They are renowned for having extreme volatility and the ability to experience substantial daily price changes. Let's look at the two top marijuana stocks to watch in December.
[Read More] Best Marijuana Stocks For Next Week In December
Top Ancillary Cannabis Stocks Before 2023
GrowGeneration Corp. (NASDAQ: GRWG)
Hydrofarm Holdings Group, Inc. (NASDAQ: HYFM)
GrowGeneration Corp.
In the US, GrowGeneration Corp. is well known for running and providing hydroponic and organic growing facilities. For cannabis cultivators, the company provides a range of hydroponic, organic, and lighting options. GrowGen presently owns and runs 62 organic gardening enterprises in the US. extending and expanding GrowGeneration.com has always placed a high priority on its online presence. With over 10,000 products ranging from nutrition to lighting technology, the website has developed into a one-stop e-commerce destination. The business intends to grow across the country by opening more than 100 stores over the next five years. The business will build the biggest hydroponic garden facility in Los Angeles County during the third quarter of 2021.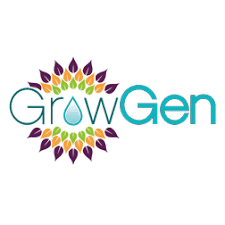 In the third quarter of 2022, GrowGeneration's earnings exceeded expectations. The third quarter's revenue was $70.9 million, a 39% drop from the previous year. Due to this, Grow Gen's third-quarter 2021 profit, which was $4.3 million, fell by 279% to a net loss of $7.2 million. Revenue exceeded analyst expectations by 24%. In addition, EPS rose by 7.7% more than forecasted by analysts. The updated range for the 2022 revenue estimate has increased from $250 million to $275 million to $270 million to $280 million.
GRWG Stock Performance
On December 12th, the shares of GRWG finished at $5.69, down 7.33% in the last five days of trading. GRWG stock is down 56.40% year to date, with a 52-week price range of $2.92-$14.31. According to CNN Business analysts, GRWG stock has a 12-month median price target of $5.13 per share. This would forecast a 9.85 percent decline over the last transaction price of $5.69.
[Read More] 2 Top Marijuana Stocks To Know About In December
Hydrofarm Holdings Group, Inc.
Hydrofarm Holdings Group, Inc. is well-known for providing hydroponic and controlled environment agricultural equipment and supplies. Typically, the business offers a large selection of cannabis-growing products. The company manufactures many goods, including high-intensity grow lights, temperature control systems, and growth aids. On November 1st, the company announced that it had purchased New Growers Equipment, Inc., several innovative products, and a well-known brand. The company teamed up with AXEON Water Technology in January to provide state-of-the-art reverse osmosis water filtering technology and solutions.

In comparison to Q3 2021, when Hydrofarm achieved net sales of $123.8 million, Q3 2022 saw net sales of $74.2 million. A further decrease from $30.0 million to $5.9 million in gross profit was also noted. After adjustments, the gross profit was $7.8 million compared to $33.0 million. The company reported a net loss of $(23.5) million, or $(0.52) per diluted share, as opposed to its net income of $17.3 million, or $0.37 per diluted share. Additionally, the business anticipates net sales for the 2022 fiscal year of between $330 million and $347 million.
HYFM Stock Performance
HYFM Stock closed on December 12th at $2.105, down 20.27% in the past month of trading. The stock has a 52-week price range of $1.87-$29.80 and is down 92.57% year to date. According to analysts at Tip Ranks HYFM stock has a 12-month average price target of $3.50 per share. In this case, this would increase 66.27% from its last trading level of $2.105.
[Read More] 3 Marijuana Stocks People Are Talking About
Top Ancillary Pot Stocks For December 2022
These top cannabis stocks hit new lows in November, but they have since started to rebound again. Investors may again find value in the stocks. Review a company's financial records and most recent news releases to determine whether an asset is a good fit for your trading strategy and portfolio. Understanding technical indicators and chart patterns can help you make better trading decisions. These ancillary cannabis stocks with ties to cannabis production may be one of the most intriguing sectors to watch in December.
---
MAPH Enterprises, LLC | (305) 414-0128 | 1501 Venera Ave, Coral Gables, FL 33146 | new@marijuanastocks.com