Will These Pot Stocks See Upward Momentum as Summer Comes to an End?
Throughout 2020, we have witnessed a lot of positive momentum in the cannabis industry. It is difficult to say that it has been all upward because COVID has presented quite a few challenges. But, marijuana stocks and those who invest in them are resilient. And, it seems as though North America is more than interested in watching the industry grow. Although there are some major roadblocks, things look good heading into the end of the year. As summer comes to a swift close, momentum for pot stocks seems to be up. During the end of July, we saw quite a few days of positive gains in the cannabis industry.
[Read More]
Again, it is difficult to expect consistency amongst pot stocks due to the natural volatility surrounding the COVID pandemic. But, every day is a new one, and every day we get closer to finding a solution to this awful disease. For now, investors should continue watching the news to see how it affects pot stocks. Additionally, investors should also consider what areas of the industry will be most affected by the pandemic. With that in mind, here are two pot stocks to watch that could succeed in August.
A CBD Based Marijuana Stock to Watch
Charlotte's Web Holdings Inc. (CWBHF Stock Report) is considered to be first when it comes to all things CBD. CWBHF stock has also gained a lot of momentum in the years following 2018. For those who don't know, 2018 was when the Farm Bill passed, allowing hemp to be grown and distributed around the U.S. Since that time, CWBHF stock has gained a lot of notoriety as being the leader in the CBD industry. Currently, its products are sold in more than 20,000 retail locations around the country.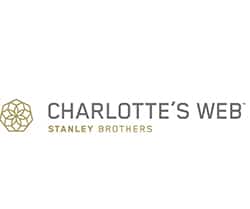 During its first quarter, the company posted around $21 million in revenue. This number is very close to the amount CWBHF stock posted in the previous quarter. Although that may seem disappointing, it represents the effect that COVID has had on sales. But, the fact that no losses were recorded means quite a lot. With the market on CBD products increasing steadily and on a regular basis, Charlotte's Web continues to be the first pot stock to come to mind. For that reason, it remains the leading marijuana stock to watch for all things CBD.
The Largest Marijuana Stock in the Industry
Canopy Growth Corp. (CGC Stock Report) is widely regarded as being the largest pot stock in the industry. In the past CGC stock has been known to be quite volatile, but this is simply due to its position at the top of the industry. Despite this volatility, CGC stock has reported having as much as $1.3 billion in free cash. In addition to this, the company has reported having as much as $1 billion in net liquidity. Investors should be sure that they are fine with having high volatility because Canopy fluctuates more than most.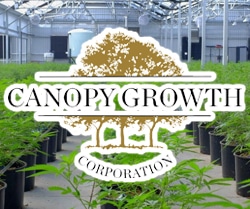 As stated before, its position in the cannabis industry means that when news hits, CGC stock is the first to respond. But, equally as important is the opportunities associated with being the largest pot stock in the industry. With massive growth expected to occur amongst marijuana stocks in the next few years, Canopy will without a doubt feel this growth. While the timeline is still unclear for this, Canopy remains one of the leading pot stocks to watch for the future.
---
MAPH Enterprises, LLC | (305) 414-0128 | 1501 Venera Ave, Coral Gables, FL 33146 | new@marijuanastocks.com