3 Marijuana Stocks For This Weeks Watchlist
Many marijuana stocks are still seeing a drop in trading. Now, this is something that many are waiting to see change. However, what will it take to see a sustainable recovery for marijuana stocks? At the moment investors are still buying the dips and are holding for a possible run. The advantage of a down market is being able to find top marijuana stocks to buy at lower entry levels. This gives those who did buy the dips a chance to see a sizable gain if things start to rise for the sector.
For some, they are buying the dips based on speculation. No one is basing trades on what is going on inside of the cannabis industry. A great deal of progress and success is currently happening outside of the market. However, this has not led to any upward trading because fundamental trading is now what's going on. People are buying and selling based on speculation. This derives from the possible passing of federal cannabis legislation. Which many feel will be the spark that causes marijuana stocks to see a possible run.
Still, this is not set in stone but history has shown that positive news on the matter has led to better trading. For those who want to invest in cannabis stocks now could be the time. As mentioned above the sector is reaching new lows so capitalizing on this could be good. Just make sure you do your homework on each possible marijuana stock you wish to invest in. The companies below are several marijuana stocks to watch in 2022 that could see better trading.
Top Marijuana Stocks To Watch Right Now
Curaleaf Holdings, Inc. (OTC:CURLF)
Planet 13 Holdings Inc. (OTC:PLNHF)
Ascend Wellness Holdings, Inc. (OTC:AAWH)
Curaleaf Holdings, Inc.
Curaleaf Holdings, Inc. operates as a cannabis operator in the United States. It operates in two segments, Cannabis Operations, and Non-Cannabis Operations. The Cannabis Operations segment engages in the production and sale of cannabis through retail and wholesale channels. In recent news, the company announced it has opened 2 new Florida dispensaries.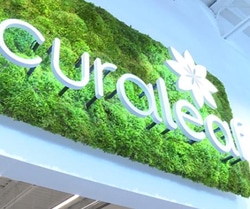 One location is set to be in Pembroke Park and Englewood. The Company's latest expansion in the Sunshine State will increase its retail footprint to 47 dispensaries statewide and 130 dispensaries across the country. Also in recent news, the company has celebrated the start of Adult legal sales in New Jersey. Which came after the approval of the New Jersey Cannabis Regulatory Commission to commence adult-use cannabis sales.
Planet 13 Holdings Inc.
Planet 13 Holdings Inc. an integrated cannabis company, engages in the cultivation, production, and distribution, of cannabis products. Plus marketing of cannabis and cannabis-infused products for medical and retail cannabis markets in Nevada, the United States.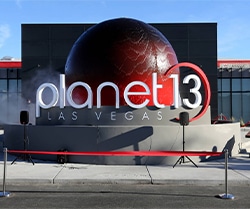 On April 14th the company announced the start of the expansion of its Nevada cultivation facility. This new facility will add 22,000 square feet of cultivation space to fuel in-house product growth.
Words From The Company
"We've seen incredible consumer support for our brands like TRENDI and HaHa which have risen to among the top selling brands in their respective categories in Nevada. The only thing that has limited Medizin, our popular premium flower brand, from joining them at the top of the leaderboard has been supply constraints. Our lack of supply has historically led to us selling out every harvest, leaving our customers wanting more," said Larry Scheffler, Co-CEO of Planet 13.
[Read More] Top Marijuana Stocks To Buy? 3 Cannabis Companies To Watch Right Now
Ascend Wellness Holdings, Inc.
Ascend Wellness Holdings, Inc. engages in the cultivation, manufacture, and distribution of cannabis consumer packaged goods. Its cannabis product categories include flowers, pre-rolls, concentrates, vapes, edibles, and other cannabis-related products. As of December 31, 2021, the company operated 20 retail locations. The day after April 20th the company announced the commencement of recreational cannabis sales at their Ascend dispensary in Rochelle Park, New Jersey.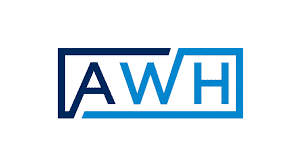 This announcement follows AWH's recent approval by the New Jersey Cannabis Regulatory Commission. Which is now one of seven Class 5 Retailer Licenses now permitted to sell recreational cannabis to consumers in New Jersey.
[Read More] The Best US Marijuana Stocks To Watch In 2022 Right Now
In recent trading AAWH stock has started to see a pick up in trading. However, at the start of April AAWH stock was not able to hold its position and started to fall. Yet as of this past week, this marijuana stock is up. Hopefully AAWH stock can continue its recovery to close out the month.
---
MAPH Enterprises, LLC | (305) 414-0128 | 1501 Venera Ave, Coral Gables, FL 33146 | new@marijuanastocks.com