The legalization of cannabis is one of the biggest factors for seeing growth amongst pot stocks. In the cannabis industry, legislation is key. But, with so many marijuana stocks to choose from, how do we know which ones will benefit from specific statewide market growth? To figure this out, we have to go back in time to look at the industry's past. After cannabis was legalized, the marijuana market quickly took off. But, only a few states showed massive growth during that time. In 2019, we saw an extreme amount of bullish sentiment amongst pot stocks, until around September.
[Read More]
At that point, many leading pot stocks to watch quickly took large dips in value. Then as the year turned, investors expected pot stocks to rise through 2020. January of this year showed a lot of promise for the cannabis industry. But, the coronavirus pandemic meant that growth would be put on hold for some time, and cannabis stocks would see a lot of bearish sentiment for weeks to come. In the present day, it is extremely difficult to see when this pandemic will end, and therefore when pot stocks will begin to climb once again.
But, we are seeing a subtle stabilization of the cannabis market, which means that growth could be on the horizon. With this growth comes a new list of pot stocks to watch. And with an election year on the way, it seems as though some states could soon legalize or change their legislation for cannabis. Because of that, these two pot stocks are becoming more obvious as leading cannabis stocks to watch.
A Profitable Pot Stock to Consider Right Now
Aphria Inc. (APHA Stock Report) is and has been one of the leading pot stocks in the industry for several years now. In contrast to the other major cannabis stocks, Aphria has actually been able topmost a profit during two of the last three quarters. Because of this, the company has received a lot of attention from cannabis investors. Aphria has shown a sales amount for its most recent quarter of around $120 million which is quite substantial.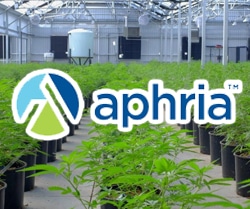 Recently, it completed the acquisition of CC Pharma, which helped to give it an unparalleled amount of access to the European market. According to one report, CC Pharma has "a production, repackaging, and labelling facility with over 317 active German national pharmaceutical licenses, 690 active EU pharmaceutical licenses, and access to approximately 13,000 active pharmacy accounts." With three facilities currently up and running, the company is producing just north of 250,000 kilograms per year. Because of this, it seems like Aphria is undoubtedly an interesting pot stock to watch.
A Leading Ancillary Pot Stock With Potential Profitability
Scotts Miracle-Gro Inc. (SMG Stock Report) is one of the most popular ancillary pot stocks for investors to watch. The company is in no way a pot stock on its own, but through its subsidiary, it is able to participate in the cannabis market. The subsidiary, known as Hawthorne Gardening has pushed the whole company's sales up to 95% over the previous quarter. In addition, Hawthorne has reported sales up 41% year over year. That number represents around $200 million which also accounts for over 50% of Scotts total sales.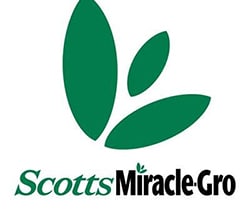 But, the company has recently shown some not so great numbers on its balance sheet. Despite being quite a solid pot stock to watch for several quarters, its most recent report pushed the company down by around 40% in the past few months. Of course, we can attribute some of these losses to the coronavirus pandemic, but Scotts is definitely a part of the blame. Because of its downtrodden price and massive future potential, Scotts Miracle-Gro remains an intriguing pot stock to watch.
---
MAPH Enterprises, LLC | (305) 414-0128 | 1501 Venera Ave, Coral Gables, FL 33146 | new@marijuanastocks.com