These Two Secondary Pot Stocks Could Win Big
The ancillary cannabis industry has benefited greatly from the growth of the overall market in the past few years. During that time, we have seen several leading pot stocks to watch, come into play. With volatility being the highest with pure-play pot stocks, some investors are looking for more stable ways to invest in the cannabis industry. And, ancillary pot stocks continue to show more stability than most. This is not to say that these pot stocks do not fluctuate. Rather, comparatively, they are more stable than most other marijuana stocks to watch. For this reason, investors have continued to pay attention to these companies.
[Read More]
While there are quite a lot of pot stocks to watch in the ancillary cannabis industry, only a few have really made a big mark. These companies often have endeavors outside of marijuana, which can help to fuel greater growth. With market volatility at a high level these days, ancillary pot stocks could potentially be a safer investment. With cannabis stocks, there is no such thing as a totally safe investment, but these two pot stocks get as close as we can.
The Most Talked About Ancillary Marijuana Stock
Innovative Industrial Properties Inc. (IIPR Stock Report) is one of the most popular ancillary pot stocks to watch. Year to date, IIPR stock has shot up by as much as 23%. Now, this may not seem like much, but with the world economy where it is right now, it is quite a substantial gain. During that time, the IIPR stock report has also shown revenue that has grown 200% year over year. In addition to this, IIPR stock reported having a 250% rise in net income in the same period. Although it is not a pure-play pot stock, IIPR stock has a heavy hand in the cannabis industry. As a REIT, it purchases and then leases properties to those in the cannabis industry.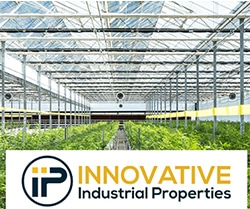 Additionally, the company is required to pay out large dividends, which now come out to around $1 per share. Investors should also note that the company has continued to increase this dividend in the past few years. Innovative Industrial Properties continues to show massive growth potential in the face of economic adversity. Because of this, it remains a leading pot stock to watch.
An Ancillary Pot Stock to Watch For The End Of The Month
Scotts Miracle-Gro Inc. (SMG Stock Report) is another one of the more talked about ancillary pot stocks. SMG stock has grown for many reasons outside of its role in the cannabis industry. SMG stock has grown primarily for its role in the home gardening sector. But, after seeing the potential to help grow cannabis, the company quickly created the subsidiary Hawthorne Gardening. The goal of this was to better cater to the hydroponics market with targeted products.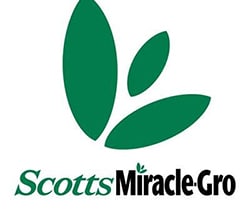 Just from Hawthorne alone, SMG stock reported 60% in revenue growth in its most recent second quarter. The company has also stated that it expects sales to shoot up by as much as 35% by the end of the year. SMG stock is talked about quite often because it has a stable place in the cannabis industry. Although it is known to be quite volatile seasonally, the company has a solid underlying business. For this reason, it continues to be viewed as a marijuana stock to watch.
---
MAPH Enterprises, LLC | (305) 414-0128 | 1501 Venera Ave, Coral Gables, FL 33146 | new@marijuanastocks.com