Cannabis Stocks Showing Upward Momentum
Many of the U.S. marijuana stocks have started off with gains on the first day of April. After the announcement that New York passed cannabis legalization, most top marijuana stocks saw substantial gains during yesterday's trading. The cannabis industry is growing quickly and expanding in the US and on a global basis. Like in any industry, there are many different elements that go hand in hand with the cannabis market growth.
One area of the market that will go alongside the cannabis industry is the gardening and hydroponic supply segments. Currently, there are a few leading companies in this area that have already shown substantial growth since 2020. One of those companies is being called," The Home Depot of cannabis." As it stands, GrowGeneration Corp. (NASDAQ: GRWG) has become a leading US garden center and hydroponic supply company. In 2020 GRWG stock clients over 880% in the market. Recently the company reported record fourth-quarter and full-year 2020 financial results and raise for their year 2021 guidance.
It seems this part of the cannabis industry is performing extremely well with recent market growth. In March many cannabis companies have been reporting record revenue growth and a ramp-up in demand for cannabis. This could definitely continue to catapult this part of the cannabis market as things progress for the next few years.
Cannabis Companies That Focus on Cannabis Agriculture
There are currently a few other cannabis companies that stand out in this area of cannabis cultivation. One of them has been in business for over 40 years and only recently became a publicly-traded company. The other is in the cannabis industry through a wholly-owned subsidiary that's showing substantial growth.  In many ways now indoor farming is impacting the agriculture industry. Currently, these companies are seeing gains because of growth in the cannabis industry but they also are involved with growing all kinds of other agriculture as well.
One thing about these cannabis companies is they do not actually touch the cannabis plant, so they are perfectly legal in the United States. Some investors believe these types of marijuana plays are more stable than their vertically integrated counterparts. Because of this, these marijuana stocks could be better options for the long-term investor. For the purpose of bringing these cannabis companies to light for investors, you can begin doing some research. with this in mind let's take a look at two leading marijuana stocks that could dominate cannabis agriculture.
Read More 
Marijuana Stock To Watch:
The Scotts Miracle-Gro Company (NYSE: SMG)
Hydrofarm Holdings Group, Inc. (NASDAQ: HYFM)
The Scotts Miracle-Gro Company
The Scotts Miracle-Gro Company is a leading marketer of branded consumer lawn and gardening products in the world. The company is in the cannabis industry through its subsidiary Hawthorne Gardening. In detail, Hawthorne is a leader in hydroponic and indoor growing products for the cannabis industry. In its latest financials, Scotts is showing a strong performance from Hawthorne Gardening. To elaborate Scotts announced record Q1 fiscal 2021 results with U.S. consumer sales up 147%. in addition, Hawthorne's net sales are up 71% year over year two 309.4 million.  In fact, Hawthorne's segment shows their profits rose 223% year over year to $40.4 million.
Due to its diversity in the agriculture sector, Scott's gives investors exposure to a larger segment of the cultivating industry. Also, the company provides an incentive for long-term shareholders, Scott's has an annual dividend of $2.48 per share. Another important factor is in its latest financials the company reported its first-ever profit for a fiscal first quarter. By 2021 Scotts expects Hawthorne's segment to see an increase in sales of 20 to 30%.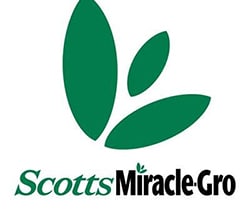 SMG stock is up 25.51% year to date with a high of $251.42 in trading today April 1st. Currently, at $250.09 the stock is up 2.09% at the moment. According to analysts at CNN Business SMG stock has a median price target of $270 per share. In essence, this would be an 8.02% gain from current levels. With this in mind, SMG stock could be one of the best marijuana stocks to invest in for long-term holds in cannabis.
[Read More] Making A Cannabis Stock Watchlist For April 2021? 2 Marijuana Penny Stocks Under $4
Hydrofarm Holdings Group, Inc.
Hydrofarm Holdings Group, Inc. Inc is a distributor and manufacturer of hydroponics equipment and supplies for controlled environment agriculture. Specifically, the company provides high-intensity grow lights, climate control solutions, as well as a portfolio of branded products. After being in the private sector for 40 years in 2020 Hydrofarm became a publicly-traded company.  Shortly after being introduced to the market HYFM stock has seen significant gains and rose on the first day of trading over 160% from its initial offering of $20 per share.
On March 30th Hydrofarm's announced its fourth quarter and full-year 2020 results. In detail, the company's net sales increased 62.6% to $87.4 million compared to $53.8 million the prior year. In addition, the company's gross profits increased by 190.5% to $16 million or 18.3% of net sales. Also important, their fiscal year 2020 net sales increased 45.6% to $342.2 million compared to $235.1 million in 2019.  The company also stated its full-year 2021 outlook as producing organic net sales growth of 20% to 25%.

HYFM stock is up 11.45% year to date with a high of $95.48 in February. At the present time, HYFM stock is trading at $58.80 down 2.52% on April 1st. According to analysts at Market Beat HYFM stock has a consensus price target of $75 per share. This would be a 21.6% increase from current prices. For this reason, HYFM stock is a top marijuana stock to watch as the industry continues to grow.
[Read More] Did Marijuana Stocks Just Rally Today? 2 That Saw Gains In The Market
---
MAPH Enterprises, LLC | (305) 414-0128 | 1501 Venera Ave, Coral Gables, FL 33146 | new@marijuanastocks.com