Can These Marijuana Stocks Make A Change Before 2021
When you're looking for marijuana stocks to add to your short- or long-term portfolio the research you put into choosing a marijuana stock to buy can help you secure better options for higher gains and profitability. With the stock market reaching new highs some pot stocks are in better market positions then they were prior to the Covid crash. With the cannabis Industry being a volatile market, the right entry position can mean a 10-20 percent fluctuation.
[Read More]
Take Innovative Industrial Properties, Inc. (IIPR) this cannabis REIT during the second week of September they were trading in-between the $120-123 range and from that time has shot up to $128-$130. These types of moves are common in the cannabis industry and make all the difference in your investment. Another example of market fluctuation is when Aurora Cannabis Inc. (ACB) went from $17 in May to trading in the $7 range in September. I don't know about you, but I would be a much happier investor holding this at $7 than jumping in when Aurora announced the stock split in May, and it surged up.
Many Investors get caught in the hype of investing and fail to do there due diligence into a marijuana stock. A company's financials and future goals have a great deal to do with the momentum of that pot stock in the market. Getting to know some of these major marijuana stocks and monitoring them daily can give you an idea of what kind of movement the stock has in the market. With that being said here are two marijuana stocks to watch with solid forward-looking momentum.
A Marijuana Stock to Watch: A Packaging Company
KushCo Holdings Inc. (OTC:KSHB)  is an American company that provides packaging, services, and other ancillary products for the cannabis industry. Based in Garden Grove, California Kushco is serving as the leading one-stop shop for the cannabis industry. They have developed a scalable platform with exposure to a diversified base of rapidly growing consumers in the market. With a market cap of over $60 Million the KSHB stock was dealt a hard blow with the vaping crisis along with the covid pandemic.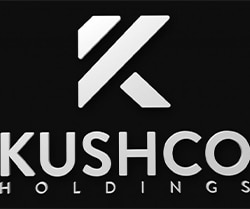 KusCo Holdings has entered into a restructuring phase, by cutting 50% of its staff thi As wells as CFO Christopher Tedford leaving back in April and the current executive vice president of corporate development, Stephen Christoffersen, becoming the new leadership. This revamp if you will seems beneficial to the company's future goals and could add value to its current trading price of KSHB stock.
Kuscho Holdings is trading 150% lower than its 52 week high of t $2.07 making it a interesting pot stock to watch. Another problem KSHB stock has had to overcome during the pandemic is shipping from China. With Kushco invested heavily in the vaping sector of the cannabis industry it has had difficulty receiving its products from its Chinese suppliers. Kushco is working to improve its finances making that a marijuana stock to watch heading into 2021.
This MSO Marijuana Stock Has Big Footprint In The Cannabis Industry
Harvest Health & Recreation Inc. (OTC:HRVSF) is an MSO pot stock headquartered in Tempe, Arizona, and is run as a vertically integrated cannabis company. It offers inhalable and ingestible products such as vaporizer cartridges and edibles. Harvest Health is currently trading 100% higher than its march lows, making it a marijuana stock to watch as we approach the new year.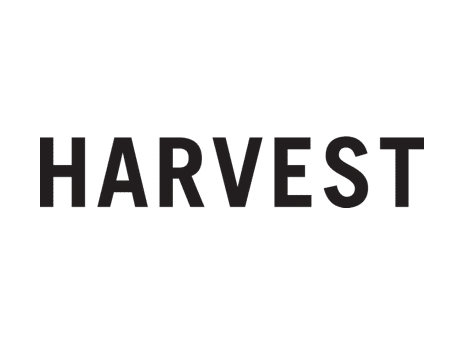 With a market cap over $530 million this Arizona based company has expanded its dispensaries across the United States into states like California, Florida, Maryland, North Dakota, and Pennsylvania. Since 2011, Harvest Health has been expanding its retail and wholesale presence throughout the U.S. selling cannabis products for patients and all consumers in addition to providing services to retail dispensaries.
In 2020 Harvest Health decided back in April to selloff 13 dispensaries in the state of California to Hightimes Holding Corp., The sale comes at a time where the company seemed strapped for cash in the mist of having high operating expenses. With Substantial Revenue Growth in 2019 of 149%, the company seems to be trying to make it through 2020 by tightening its footprint in California. As well Harvest Health currently holds 35 Licenses in Florida for medical facilities and dispensaries. With business in the states opening back up Harvest Health may have a chance of recovering some of its losses in the up coming months making this company a Marijuana stock to watch
---
MAPH Enterprises, LLC | (305) 414-0128 | 1501 Venera Ave, Coral Gables, FL 33146 | new@marijuanastocks.com