How Will These Two Marijuana Stocks Fair in July?
The last week of June has already shown some great momentum for marijuana stocks. With only a few days left in the month, it looks like July could be off to a great start for the cannabis industry. Of course, it is highly dependent on what happens with the COVID situation moving forward, but for now, things are looking quite good. One of the most frustrating things about investing in pot stocks right now is the unpredictability of the market. Pot stocks on their own can be quite volatile and unpredictable but add in the coronavirus and it makes it that much more difficult.
[Read More]
As investors, we can use a few tools to help us figure out which pot stocks can be pot stocks to watch. This is not as easy as it sounds but with the right research, it can be. Utilizing the most powerful tool we have; the internet, we can find out every aspect of a marijuana stock's financials. With that, we can begin to make educated decisions about which marijuana stocks could be solid long term plays. It depends greatly on ones investing style, but in the end, it really does come down to research. With that in mind, these are definitely two pot stocks to watch moving forward.
A Key Ancillary Marijuana Stock to Watch
KushCo Holdings Inc. (KSHB Stock Report) is widely regarded as being one of the most interesting ancillary marijuana stocks to watch. The company has several aspects to its business model that make it a competitive marijuana stock in the industry. For one, KSHB stock has made solid upward moves due to the companies involvement in the vaporizer industry. Despite the vaping epidemic that occurred last year, the use of cannabis vaporizers has been on the rise since. In addition, KSHB stock has also been pushed upward by Canada's choice to legalize derivative cannabis products.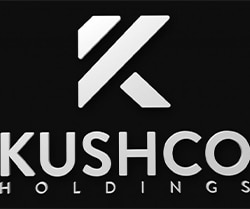 This occurred at the beginning of this year, and we have yet to see its full potential be reached. In addition to this, KushCo works by producing branding and packaging solutions that meet stringent industry requirements. This has helped it to maintain constant customer acquisition despite what the market is doing. All in all, it seems as though KSHB stock has a lot of momentum left for the future. With several components to its business model, KushCo has remained as one of the most prominently featured ancillary marijuana stocks to watch.
An ESP Marijuana Stock With Solid Chances of Profits
MediPharm Labs Inc. (MEDIF Stock Report) is an extraction service provider or ESP pot stock with some solid potential for profitability. The company has seen a major boost in MEDIF stock prices since Canada legalized derivative products as mentioned above. The company has stated that it is working toward a capacity of 500,000 kilograms of processing per year. If this occurs, it would make MediPharm one of the largest ESPs in the industry. MEDIF stock has received a lot of attention since the company started getting high notoriety contracts.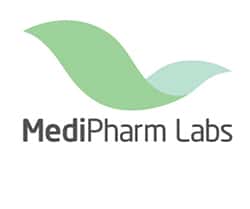 This includes contracts with the likes of some of the largest Canadian pot stocks in the industry. Because these contracts last for years on end, the company has managed to maintain solid revenue streams over the past few years. While most marijuana stocks have struggled to produce solid operating results, MEDIF stock has benefitted from doing quite the opposite. The company has continued to show solid earnings reports even in the face of adversity. Because of this, investors continue to view it as a leading marijuana stock to watch.
---
MAPH Enterprises, LLC | (305) 414-0128 | 1501 Venera Ave, Coral Gables, FL 33146 | new@marijuanastocks.com