These Two Pot Stocks to Watch Could Be Worth The Investment
During the last week of June, many marijuana stocks traded at lower numbers than investors expected. While part of this is due to the cannabis industry, the majority of it can be blamed on the rising number of coronavirus cases in the U.S. Covid-19 continues to be the single biggest factor affecting the price of many pot stocks to watch. With that in mind, it's important to always stay up to date on the news of the present day. With last week's major declines in some pot stock prices, there are some cannabis stocks that could be considered buys at their value levels.
[Read More]
Although they are not all considered to be buys, some have dipped below where investors believe they should be trading at. For that reason, these two marijuana stocks are definitely worth taking a closer look at. Although there are still a lot of uncertainties surrounding where the cannabis industry will go in the next few weeks, none of the future in the short term can be predicted. This unpredictability means that we could see major bullish pot stock trading, but it also could be the opposite. Either way, there is always opportunity in the cannabis industry. It simply comes down to knowing where to look.
One of the Largest Marijuana Growers
Aphria Inc. (APHA Stock Report) is a leading marijuana stock with a very large capacity for growing cannabis. APHA stock is showing a 12 month P/E ratio of around 14.6 which means that it could be quite a value buy at the current point in time. Many believe that APHA stock could soon hit the $10 barrier, before going even further in the near future. Although APHA stock is known to be quite volatile, the company has managed to make a big comeback in the past few months. It recently released a long plan detailing how it is going to strategically lessen its debt.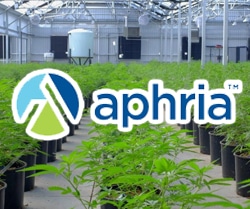 The company also stated that it has entered into an agreement to buy over CA$120 million worth of its senior debt notes which should be a good start. All of these are attempts at Aphria working to make its balance sheet better than other marijuana stocks. The past few months for the company have been quite up and down which just goes to show why this is so important. Of course, nothing is guaranteed, and nobody expects APHA stock to suddenly become extremely stable. But, the company does look like it could have a bright future ahead as a marijuana stock to watch.
An Interesting Marijuana Stock to Watch
Planet 13 Holdings Inc. (PLNHF Stock Report) is one of the most prominent small-cap pot stocks to watch. In only a few short years, PLNHF stock has continued to gain traction across the board. Headquartered in Las Vegas, Planet 13 Holdings is positioned well to become one of the leading marijuana retailers in the Nevada cannabis industry. The company famously has a retail location appropriately named the SuperStore. This location spans more than 110,000 square feet and holds within it everything from a pizza shop to a state of the art cannabis testing facility.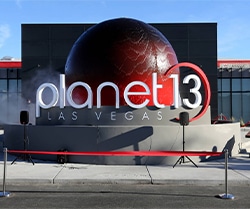 PLNHF stock has gained some solid momentum after the company recently announced it would be moving into the Californian cannabis market. Because of this, many believe that PLNHF stock is a solid long term pot stock to watch. With verticality at the core of its business model, Planet 13 has been able to push higher margins than most other similar marijuana stocks. With that in mind, Planet 13 Holdings remains a very intriguing pot stock to watch.
---
MAPH Enterprises, LLC | (305) 414-0128 | 1501 Venera Ave, Coral Gables, FL 33146 | new@marijuanastocks.com