Will the Summer Bring More Gains To These Two Pot Stocks to Watch?
The month of June has already brought with it everything but gloom for marijuana stocks. In only the three short weeks we have seen thus far, the majority of pot stocks in the industry see more gains. Although it is difficult to pinpoint one specific factor or another, the bottom line is that there are a lot of bulls looking for pot stocks to watch. The recent gains amongst leading cannabis stocks can be attributed to a few indicators. For one, investors seem to be getting more and more comfortable with the idea of investing in cannabis in the coronavirus stricken world we live in.
[Read More]
Because COVID-19 has been affecting the stock market for many months now, investors finally seem to be confident in the direction that the industry is heading. This is seen all across the stock market and not just with marijuana stocks. In addition to this, many believe that the end half of this year could be major for marijuana stocks. With a presidential election and the potential of several states legalizing cannabis, the end of 2020 will undoubtedly be a big deal. Whether or not these two things have a huge effect on the short term in the cannabis industry is unknown. But, for now, it seems as though there is a lot of potential with the mid and long term in the cannabis industry.
A Pharmaceutical Pot Stock With Solid Growth Potential
Corbus Pharmaceuticals Inc. (CRBP Stock Report) is considered to be a mid-cap marijuana stock working on several new drugs utilizing cannabis. Since mid-March, CRBP stock has shot up by over 120% signaling many investors to take note. But, this massive gain in CRBP stock should not be the only reason to take note of Corbus. Rather, the company has continued to work on developing new and groundbreaking pharmaceuticals utilizing compounds from the cannabis plant.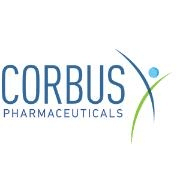 The company is currently working on late-stage trials for three potentially groundbreaking new drugs. CRBP stock has continued to bounce on the potential of these new drugs being approved for sale in the U.S. But, as we know it is extremely difficult to get through this approval process. Regardless, the cannabis stock to watch has made approval its end goal with these drugs on their way to the last stage of testing. Because of this, it seems as though Corbus could continue to be viewed as a marijuana stock to watch.
A Non-Marijuana, Marijuana Stock to Watch
Constellation Brands Inc. (STZ Stock Report) is not really a cannabis stock in the traditional sense of the word. But, STZ stock has made its name in the cannabis industry by investing in the Canadian pot stock, Canopy Growth (CGC Stock Report). With a $4 billion investment into the industry, many view STZ stock as a cannabis stock with as much play in the industry as any other.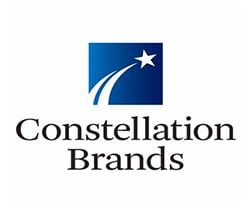 One analyst stated that "Constellation remains an operating company that we know and love with premium growth, high returns and fantastic cash generation, as well as a private equity investor in Canopy Growth. We are convinced CGC stock is the best way to play the rapidly growing cannabis market and investors should begin to fully reflect that value." Aside from Constellations investment into Canopy, it has a very valuable business model outside of the cannabis industry. But with STZ stocks limited exposure to the marijuana industry, it looks like it could remain a pot stock to watch moving forward.
---
MAPH Enterprises, LLC | (305) 414-0128 | 1501 Venera Ave, Coral Gables, FL 33146 | new@marijuanastocks.com