Downward Pressure For Top Pot Stocks
Top marijuana stocks are experiencing downward pressure in the market with most of the sector in the red on April 7th.  After a few days of upward momentum, most cannabis stocks are seeing a modest drop in market value. In April a catalyst for marijuana stocks has been the cannabis legalization in New York which reignited gains for leading pot stocks. Another important event that could happen for the cannabis industry in the near future this cannabis reform on the federal level.
Recently leading lawmakers have introduced the SAFE Banking Act as a bipartisan bill in the Senate. This bill could be the first to begin federal reform of cannabis in the United States. And may allow American vertically integrated cannabis companies to trade on major exchanges. In the event this type of federal cannabis reform is realized is possible some of the best cannabis stocks to buy could gain substantial market value. one thing top marijuana stocks are known for is being an area of the market with high risk and high reward for investors.
This is due to substantial market volatility that is found normally in a sector. For new investors in cannabis, it's important to get familiar with how marijuana stocks perform in the market before investing. As an investor doing your own due diligence and researching companies and their performance in the market is key to making a good investment.
Becoming An Investor In The Cannabis Sector
At the present time, many investors are looking for the best marijuana stocks to buy for gains in 2021. One area of the market that is shown substantial upward momentum this year is marijuana penny stocks to invest in. Since January some of these lower-price cannabis stocks have seen triple-digit percentage gains in the market.
Although this is the most volatile area of the market it also has proven to be the area with the most gains in 2021. For the purpose of taking a deeper look into some top marijuana stocks the trade under $5, we can begin to do research.
As marijuana legalization continues in the US with medical marijuana legal in 36 states and adult use in 15 states plus Washington DC the future looks promising for the cannabis industry. One area of the market they could do well in the future are cannabis derivatives and CBD products. With this in mind let's take a look at two top cannabis derivatives in CBD companies to watch in April.
Read More
Marijuana Stocks To Watch:
Charlotte's Web Holdings, Inc. (OTC: CWBHF)
KushCo Holdings, Inc. (OTC: KSHB)
Charlotte's Web Holdings, Inc.
Charlotte's Web Holdings, Inc. is a leading company in the market of hemp CBD wellness products. At the present time, Charlotte's premium quality products are made with hemp that is American farm-grown and manufactured. In the U.S. market, Charlotte's Web is the number one CBD brand in the U.S. and has distribution to more than 22,000 retail locations. Currently, Charlotte's Web product categories include CBD oil tinctures, CBD gummies, CBD capsules, CBD topical creams and lotions, and CBD products for dogs. Additionally, Charlotte's Web is also expanded globally into Israel through a strategic alliance with InterCure. In fact, InterCure owns Israel's largest medical cannabis producer Cannoc Ltd.
In March Charlotte's well reported its Q4 and full-year 2020 results. Specifically, the company saw total net revenue increased to $95.2 million compared to $94.6 million in 2019. In addition, the company's direct consumer eCommerce sales grew 27.6% in 2020 contributing 67% of the year's total revenue. In Q4 revenue increased 17.9% the $26.9 million compared to Q4 of 2019. Essentially, the company was able to turn a challenging 2020 year into a time work continues to be a market share leader in its CBD segment.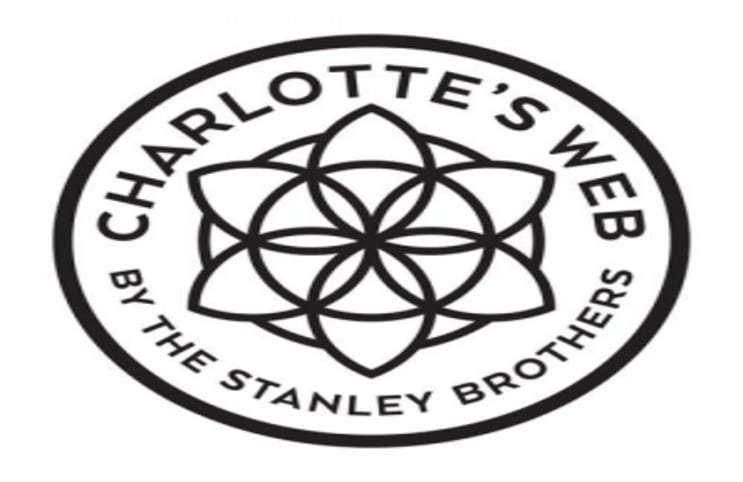 CWBHF stock is up 40.50% year to date with a high of $7.38 in February. Currently CWBHF stock is heading into the close on April 7th at $4.40 down 5.111% for the day. According to analysts at Tip Ranks CWBHF stock has a 12-month average price target of $5.59 per share. This would be a 30% gain from current levels. With this in mind, CWBHF stock could be a marijuana stock to watch in the CBD market.
[Read More] Top Marijuana Stocks To Buy Right Now? 2 For Your 2021 Watchlist
KushCo Holdings, Inc.
KushCo Holdings, Inc. is a provider of ancillary products and services to the cannabis and CBD industries. At the present time, the company has sold more than a billion units worldwide. In January KushCo reported Q1 fiscal 2021 record December sales of $14.7 million. The company attributes these record sales to strong MSO and LP purchasing activity. In addition, KushCo achieved revenue of $26.8 million for Q1 and had a second quarter of positive adjusted EBITDA. Also, important the company announced fiscal 2021 guidance with revenue of $130-$160 million. As for future prospects, KushCo also achieved new long-term contracts with some of the top 5 multi-state operators in the United States.
In April KushCo announced a merger with Greenlane Holdings, Inc. (NASDAQ: GNLN) creating a leading ancillary cannabis company and House of brands. In specific under the agreement, KushCo will become a wholly-owned subsidiary of Greenlane. The two companies expect to finalize the transaction later in the second quarter or early in the third quarter of 2021.  Actually, KushCo is expected to report fiscal second-quarter 2021 financials tomorrow on April 8th.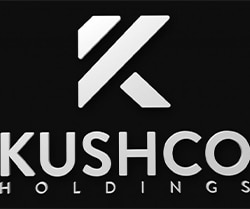 KSHB stock is up 60% year to date with a high of $2.10 in February. Closing at $1.25 on April 7th the stock is down 2.343% for the day. According to analysts at Market Beat KSHB stock has a consensus price target of $1.88 per share. In essence, this would be a 46.5% upside from current levels. For this reason, KSHB stock could be a marijuana penny stock to watch for gains in April.
[Read More] Looking For Cannabis Stocks To Buy Right Now? 2 Analysts Predict Will See Gains In 2021
---
MAPH Enterprises, LLC | (305) 414-0128 | 1501 Venera Ave, Coral Gables, FL 33146 | new@marijuanastocks.com