2 Marijuana Stocks To Watch This Month For Cannabis Investors
As marijuana stocks work to see better trading currently some have found it a good time to buy the dip. As the old saying goes buy low sell high has been the system that all traders aim for. Due to how fast marijuana stocks fluctuate in trading buying the dip and selling once things recover has been the current strategy most have been following. The cannabis industry is one of the fastest-growing industries worldwide and for those looking to invest marijuana stocks may be a good starting point. Not everyone has the money to open a dispensary or start a legal grow operation.
However for very little money and some time dedicated to learning about marijuana stocks you can become part of the industry. Not everyone smokes marijuana but most people do like making money. Right now many people are looking for the best cannabis stocks they can buy at the lowest prices. That's what makes buying the dips so essentially you get in at a cheaper entry point and wait for things to climb. However, even though this method seems simple buy low sell high as previously mentioned there is more to it.
You want to make sure you are watching the right cannabis companies. Not all marijuana stocks that have dropped in the market have the same chances of seeing better trading as other plays. What this means is you will need to do a great deal of due diligence to determine which marijuana stocks have the best chance at giving you the best return after they recover. This will take time but it's also the more cost-effective way to invest in the cannabis industry. The pot stocks below are examples of potential plays that may see better trading as the sector is still recovering.
Marijuana Stock April Watchlist
Village Farms Inc. (NASDAQ:VFF)
MariMed Inc. (OTC:MRMD)
Village Farms Inc.
Village Farms Inc. is one of the more well-known cannabis stocks in the market. Through its subsidiary Pure Sunfarms, the company grows high-quality cannabis using a low-cost greenhouse setup. Back in March, the company released its Q4 and full 2020 financial results. During this time Village Farm was able to see a 28% consecutive quarterly growth and 248% year-over-year growth in retail branded sales. As well the company was the top-selling brand of dried flower products with the OCS for both the Q4 and the full 2020 year.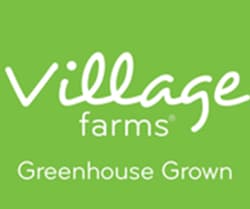 Also, the company signed a supply agreement with Medical Cannabis by Shoppers Inc. With this supply agreement Pure Sunfarms will supply a variety of its products to be made available to Medical Cannabis by Shoppers™ Looking back from January to now in April VFF stock has been able to see an increase in trading despite being in a current downtrend. Like many cannabis stocks at the start of 2021 VFF stock did have an initial boost in trading to start the new year. In the first 2 weeks of trading in January VFF stock saw gains of 40 percent.
Final Thoughts On VFF Stock And Market Performance
Yet right after this time, VFF stock started to lose its momentum for the rest of the month. When February started once again the company caught a wave of momentum that led to a significant increase in trading. This run lasted from the 1st to the 10th of February before yet again dropping back down the rest of the month. Now when trading in March started VFF stock was still losing more momentum. It was not until the second week of March when VFF stock saw a small recovery in trading before dipping the rest of the month. Currently in April VFF stock is still trading down but with more time left in the month, investors are keeping an eye on this marijuana stock to watch.
[Read More]
MariMed Inc.
MariMed Inc. is one of the leading multi-state operators in the industry with a focus on consumers who use cannabis products. The company owns and runs a seed to sale state-licensed cannabis facilities. Back on the 23rd of March MariMed released its Q4 and full 2020 financial earnings. During this time the gross profit on core cannabis revenue was $13 million in Q4 of 2020. This made for an increase of 377 percent in comparison to the $2.8 million made in Q4 2019. As well the company was able to grow its liquidity and financial support back in 2020.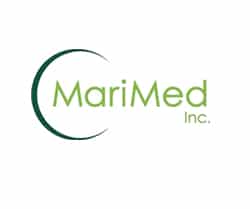 This was accomplished by restructuring the terms on a number on its notes payable, reducing the total amount outstanding and related interest expense. From this on December 31st, 2020 MariMed had negative working capital of 2.2 million which was a major decrease from its negative capital of $29.3 million back in 2019. In the last several weeks of trading MRMD stock has been able to sustain a decent market level even while the sector is facing a downtrend. Right now many investors are keeping focused on the sector to see what changes may occur in the near future.
---
MAPH Enterprises, LLC | (305) 414-0128 | 1501 Venera Ave, Coral Gables, FL 33146 | new@marijuanastocks.com